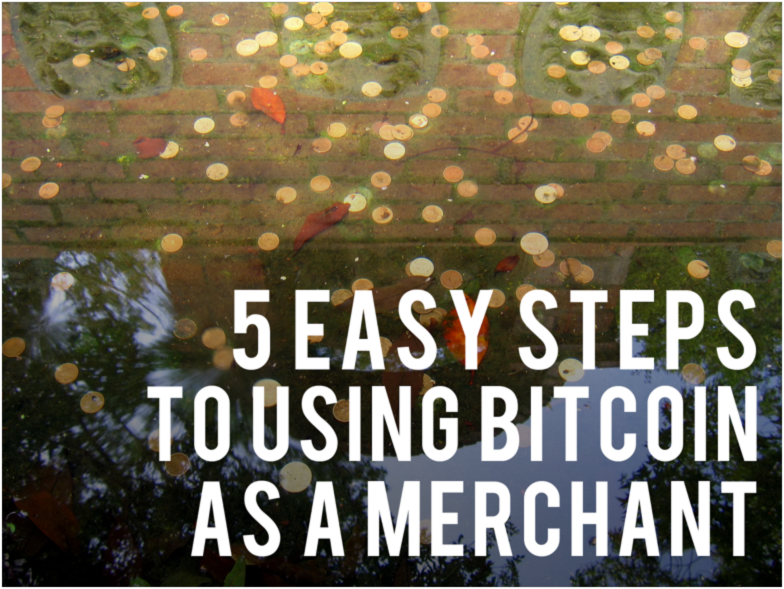 If you ask some industry experts, like web browser pioneer Marc Andreessen for example, twenty years from now we may all be looking at Bitcoin like it was just as important of a technological advance as the Internet itself. Now whether or not you agree with such a bold statement, if you are a merchant conducting business on the Internet, Bitcoin is something that may warrant your attention sooner rather than later.
If you don't already know what Bitcoin is, Bitcoin is a decentralized market with zero bank involvement. It's a method of conducting payment transactions that cuts out the middle man. It has been called a digital currency, but really it may be more than that, though that's a subject for another post. For now, if you are a merchant looking to jump on the Bitcoin wave of the future, here is a quick step-by-step method for accepting Bitcoin as payment.
1. Understand the Fluctuating Rate
Bitcoin value operates much like a stock value. As people participate in the market, the value and purchase price fluctuate. You can easily convert Bitcoin to cash, at the current value. When transacting and making purchases with Bitcoin, you can buy an item with the amount of Bitcoin (at it's current dollar value) that the item costs. Each calculation related to Bitcoin value happens in real time.
2. Set up A Secure Wallet
Locate a service that will allow you to accept Bitcoin as a payment option. The correct vendor should provide you with a set up that will easily facilitate transactions and make Bitcoin as safe and simple as it was engineered to be.
3. We Accept Bitcoin!
Say it proud and say it clear in all of your advertising promotions and marketing materials. Let people know how ahead of the curve and cutting edge your business is by announcing in your advertising efforts that you accept Bitcoin.
4. Security
Be sure that your payment processor and wallet are secure. Partner with trusted businesses that are financially compliant with current rules and regulations around online transactions and Bitcoin.
5. Accept Payments
The last step is to enable your website to accept Bitcoin! Using PayStand, customers coming to your site can purchase your goods or services by paying with credit card, ecash (Bitcoin), or echeck. By enabling Bitcoin acceptance, customers can pay you with Bitcoin, and you can convert your Bitcoin into cash or keep it as Bitcoin in your secure wallet.
PayStand.com can provide your business with everything you need to sell online and accept payments. We can help you to accept multiple payment options, including credit cards, eChecks, and yes Bitcoin. Please contact us today for more information. We would love to hear from you!

Tags: ecommerce