As anyone who works with twenty and thirty-somethings or has grown children knows, the generation of digital natives called "millennials" use technology differently than those of us over 35. They want to take care of almost every task online or on their mobile phone, especially financial transactions, and they're less concerned than older people about the privacy and security issues involved.
Millennials are becoming a force to be reckoned with in the marketplace as well. A recent Forbes article "10 New Findings About The Millennial Consumer" found that there are 80 million millennials, representing $200 million in annual buying power. They are never without their mobile phones and are eager to try any new app or service that will save them time and make their lives easier.
One area that's been slow to catch up with millennials' demand to do everything online is rent payments. While it's never been easier to use your smartphone to buy something with a credit card, or to exchange money between friends using a peer-to-peer service like Venmo, these apps aren't well-suited to high-value, recurring transactions such as rent payments. Since most landlords won't allow renters to pay with a credit card, rent payments stubbornly remain the province of the old paper check in the mail.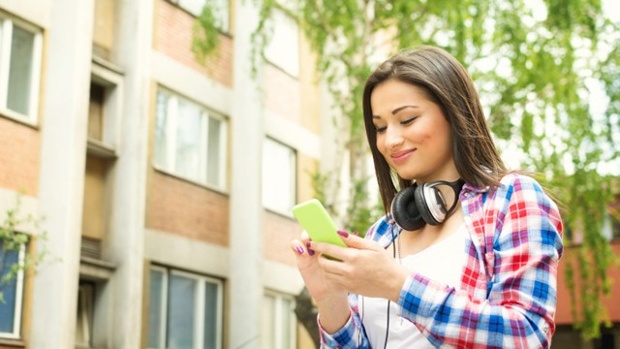 "The more options you offer for digital payment, the more likely you'll get rent on time"
This is unlikely to remain the case for long. The Landlord Talking blog What the Millennial Explosion Means for Landlords notes, "Millennials already are throwing their weight around, and landlords need to come up to speed." Millennials prefer the flexibility of renting versus owning properties, particularly in high-cost areas like the Bay Area and New York City. In a competitive market, property managers and landlords can distinguish their offerings by giving these upwardly mobile young people the convenience they demand, by offering digital and automated ways to pay their rent. Landlords stand to benefit from digital payments as well—"the more options you offer for digital payment, the more likely you'll get rent on time," according to Landlord Talking.
At PayStand we've seen a lot of interest from property managers for our eCheck feature, which allows customers (in their case tenants and short-term vacation renters) to pay directly from their bank account using their secure bank login. Essentially, property managers can set up a PayStand account and share a secure payment link with their renters, even if they don't have a website. Renters get the convenience of paying online instead of finding their checkbook, getting the check in the mail etc., and landlords receive payment within 48 hours, without having to deposit a check at the bank.
Recurring direct debit payments
Of particular interest to both property managers and renters is PayStand's recurring eCheck feature. This allows the renter to set up an automatic, monthly rent payment to their landlord, so they can set it up once and rest assured their rent payment will be on time every month. Unlike the recurring payments offered by most large banks through their online banking services which simply generate and mail printed checks (increasing the time the funds are held up), PayStand eChecks are transmitted digitally and settle within 48 hours.
Renters will get an email a few days in advance of their recurring payment so they can make sure the funds are available in their bank account. Social media-savvy landlords can even accept rent payments through their Facebook pages using PayStand, or they can use the PayStand mobile app to take payments in person.
PayStand's eCheck rail is included with all of our membership plans, as well as credit card payments with the option to pass credit card interchange fees to the customer. eChecks are an affordable payment method at 0% plus a small fixed fee per-transaction ($0.25 up to $100, $1.00 up to $1000, and $2.50 over $1000).
Millennials have a reputation for being a demanding bunch, but they are increasingly an economic force as well. When it comes to making it easier for them to pay you, there's no downside to giving them as many options as possible.
PayStand's eCheck checkout interface allows renters to set up a recurring monthly payment, direct from their checking account using their secure bank login.