One growing IT firm discovered that instead of the 2.19% quoted by his payment processor for credit card fees, most of his transactions were being charged at 4.41%. Here's how PayStand's flat-rate model put Break Logic on a predictable path to success.

Like most entrepreneurs, Sameer Seth was too busy growing his Reston, VA-based business to pore over his credit card merchant statements each month. Despite having funds tied up in reserve, he was processing $30,000 per month on average and his revenues were growing. When Sameer did finally take a look at his merchant statement, he was in for a shock. Fewer than 10% of his transactions were being charged at the low rate he had initially been quoted, with the rest being charged at rates that seemed all over the map.
What was going on?
Without realizing it when he signed up, Sameer's merchant provider was processing his transactions with the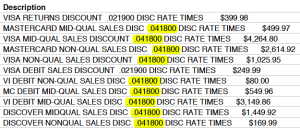 widely-used interchange plus method. This means they were marking up the baseline interchange rates dictated by the card issuers with their own percentage + dollar amount rates, which fluctuate based on a wide range of factors, such as where the transaction takes place (brick and mortar vs. online), whether or not a signature was obtained, etc. The nature of Break Logic's business--remote, card-not-present, intangible services—placed all of their transactions in a "high-risk" and therefore high rate category (as high as 4.41%!). So, the "as low as 2.19%" rate Sameer had initially been quoted simply didn't apply to the majority of their transactions.
Enter PayStand: "The flat rate helps us big time"
Alarmed by the high fees they were paying, Sameer decided to try out PayStand on the suggestion of a colleague. "I had been putting it off, but one day I finally looked at PayStand and liked what I saw." In particular, Sameer was intrigued by PayStand's flat-rate subscription model with low 2.49% credit card rates as well as an eCheck option at 0%*. He and his team got Break Logic's PayStand running and integrated with their website in less than 10 minutes. "We moved 40% of our traffic right then and there."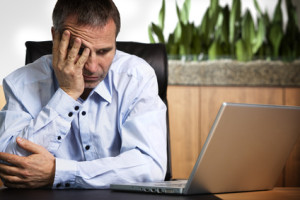 Using PayStand, Sameer can count on paying only 2.49% for all his transactions, regardless of the card type or circumstances. He can also rest assured that not only will that rate not go up, but that it will continue to go down as PayStand's subscriber base grows. Combined with PayStand's flat-rate membership model, Sameer feels confident he can keep Break Logic's merchant costs under control as they grow. "The flat-rate payment plan helps us big time. With the volume we are doing, it helps us keep our costs under control and be able to plan the future."
Get started with your own flat-rate PayStand now!
Tags: online payments, Payments, interchange plus, tips, flat rate, Paystand News, small business, IT services