Celebrate Small Business with PayStand and Capital One Spark Business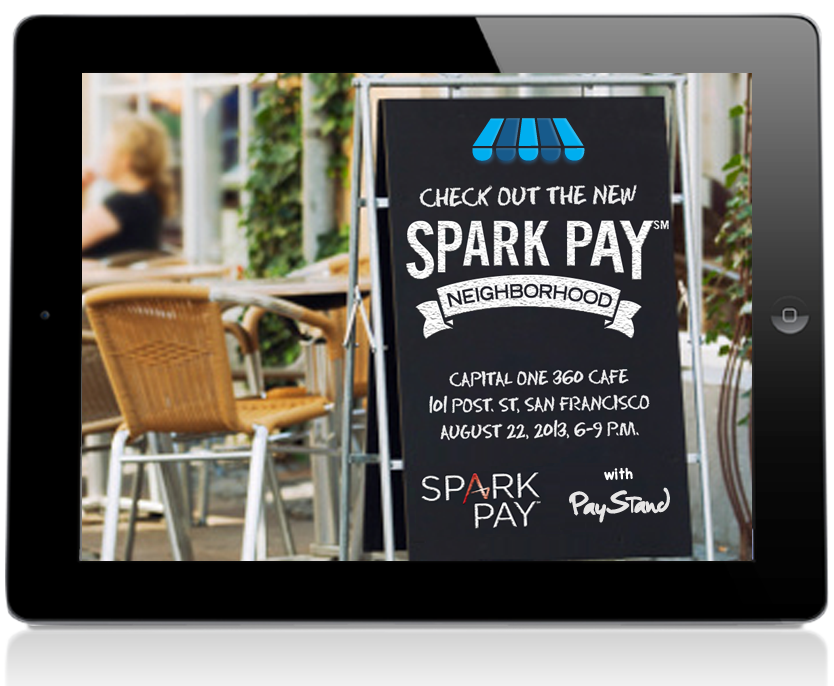 You are Invited to Celebrate Small Business with Us:
Join PayStand for an evening of celebrating businesses in the Bay Area and learning about cool, new tech tools that can help your business with a lot of things like accounting, appointment booking, inventory management, payments, eCommerce, advertising, expenses and more. We'll give you a map to the neighborhood and a chance to explore local hotspots.
You'll also have an opportunity to talk to start-ups in the Bay Area and test the cool tools they've built that could help your business such as:
Event Co-hosted with CapitalOne Spark Business
Small business owners aren't your average customer, which is why Capital One created Spark Business. In addition to providing banking products that simplify your finances and help you manage your cash flow, Spark Business comes with straightforward help from real people when you need it - ensuring you and your business get the attention you deserve.
When and Where
Capital One 360 Cafe
101 Post St
San Francisco, CA 94108
Thursday, August 22, 2013 from
6:00 PM to 9:00 PM (PDT)