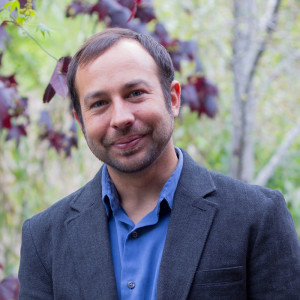 As consumers, we can see the changes that are coming to the way we pay for things--our smartphones are gearing up to replace our physical wallets, and in-app purchases are becoming (perhaps dangerously) easy, to the point of being invisible. But these cool new features are really just the tip of the iceberg of a much larger movement coming to finance and the movement of money. Today, our smartphones make it easier to use credit cards, which still operate over proprietary networks. But without the need for physical cards and swipers, why should payments initiated on the Internet take a detour through those old networks?
PayStand cofounder and CEO Jeremy Almond shares his vision of a digitally native, frictionless and open financial system in an indepth interview with MEDICI. Here's a few highlights from their conversation:
MEDICI: To get started and give our readers a little bit of background, can you tell us a bit about your role at PayStand?

"Well, PayStand is an early-stage payment startup where we have re-imagined both the cost model and underlying technology of business payments. As the CEO, I have the luckiest job in the world to work alongside an amazing team who are passionate about building a better financial system. I believe we are at an inflection point where the financial system is changing dramatically to be more like the internet—real time, lower cost, mobile-focused, global in reach, highly efficient, and fundamentally more democratic. I get to spend my days working with customers and our product team to help drive that change."
MEDICI: As technology evolves to improve the challenges businesses face, SaaS solution-based technology platforms are popping up left and right. What makes your service unique?
"In the enterprise, we are seeing this massive shift to cloud SaaS solutions. With CRM, it's companies like Salesforce or SugarCRM; with accounting and ERP, it's companies like NetSuite or OneUp; with storage, it's companies like Box, and the list goes on. The reason for this shift is that the IT staff is finding SaaS products to be faster to deploy, easier to maintain and have the added benefit of improving over time. Oddly, enterprise payments haven't entered the cloud era yet; the technology is still very old (pre-Internet) and the cost model is sort of like a utility tax, where the more you use it the more you get charged. We think it's about time cloud principles are applied to payments—it's easy to get up and running; the business model is a fixed cost and the technology continues to get better over time. One thing PayStand is doing that other payment companies haven't, perhaps because they are closely tied to the credit card companies, is to provide our customers with a payment gateway that is agnostic to payment methods. In addition to supporting credit cards, we let our customers accept eCheck (direct bank) payments."
MEDICI: Many big companies have grown accustomed to the cumbersome pre-digital process. What has been the response on your end when introducing this next-generation payment solution? Do you find that there is much resistance to change?
Continue reading the whole interview at MEDICI
Future-proof your payments with a free trial of PayStand
Tags: payments-as-a-service, SaaS, B2B