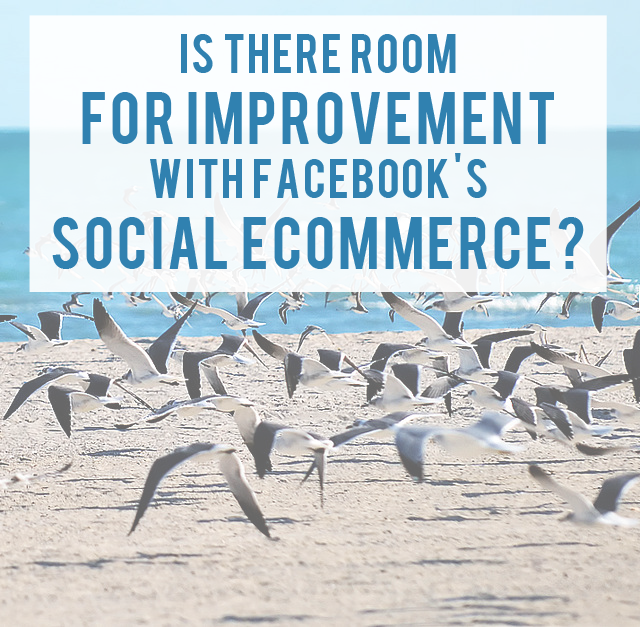 Social eCommerce is big news and it's everywhere.....just Google "social eCommerce" and you will see a plethora of marketing advice, facts, and figures. The reason for all the hullabaloo is grounded in hard facts, social driven eCommerce is really bringing in the big bucks. Social media guides 74% of consumer purchases. The term "social media" usually conjures up images of the Facebook logo, but Facebook isn't the only social media site that's putting money into eCommerce retailer's pockets.
"In 2013, 75% of social generated eCommerce sales came from Facebook, Twitter, and Pinterest." - Infographic: Rise of Social Media in eCommerce
Pinterest is actually outselling Facebook in direct sales. According to a Javelin Strategy & Research report, Pinterest users' average order value is $123.50 which is about 126% more than Facebook users, whose average order value is $54.64.
The beauty products retailer, Sephora, adopted the use of Pinterest early on in the game. They were one of the first online retailers to include the 'pin it' button site wide.
"Pinterest followers spend more money than Facebook followers, and not just a little bit more. In fact, Pinterest users spend 15 times more on Sephora products than Facebook followers," VentureBeat.com
Pinterest is the clear winner when it comes to driving commerce. Is Facebook just a good customer interaction and engagement site, or could Facebook also be increasingly associated with shopping? Right now, shopping is an afterthought for Facebook users… you go to Facebook to find out what's going on with friends and family, glancing to the right you see an ad for a ring or some other item. Many will click on the advertisements and purchase from that retailer, but the shopping mindset is inherently different for users of Facebook. They largely go there to socially interact, not shop.
Researching products that a Facebook user may be looking to purchase in the future is the reason 39% of them 'like' brand pages. These brand pages will post ads that, in turn, post to 'friends' pages, giving that brand exposure and possibly customer engagement. What if there was a button to click right there on the post to purchase said item, without even moving from your feed?
Making it easier to purchase an item from a brand already 'liked' could improve Facebook's social eCommerce. This would not only make Facebook a page to keep up with friends and family, but a site to shop with social input, as well. This could also be used as a means to collect donations for an organization a Facebook user has 'liked' or sell crafted items made by the Facebook user.
Thankfully, PayStand has an incredible social shopping aspect of our eCommerce payment solution. We offer the improvement to Facebook's Social eCommerce that the merchants need. When posting products to your Pinterest, Twitter, Facebook profiles, followers are able to purchase the product directly from the page, without clicking over to a third party payment site, without having to sign up for any account, and without having to add the item to a cart on your website. All your social connections can buy right from within that site.
Contact Us today to find out how PayStand can help with social eCommerce. Our platform provides everything you need to accept payments anywhere, at anytime, on any device, from your website or social media pages.

Image Photo Credit: Edgar Barany via photopin cc
Tags: ecommerce