PayStand offers WordPress users Bitcoin options as the platform backs off from virtual currency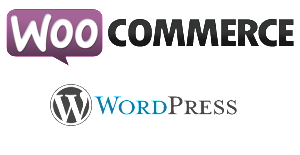 This week's news that WordPress has removed the Bitcoin payment option from their website disappointed advocates of the virtual currency, as the company had been an early adopter and carries a great deal of influence as the most popular blogging and website creation platform.
While WordPress' CEO Matt Mullenweg later clarified that the decision was more pragmatic than philosophical, WordPress users who run ecommerce sites or use payment gateways have been left to wonder if they will be able to accept Bitcoin on their sites.
Fortunately, we have seen nothing to suggest that WordPress or their ecommerce partners will be preventing users from accepting Bitcoin on their sites. In fact, Mullenweg was bullish about Bitcoin's long-term prospects in a followup interview with CoinDesk: "I believe Bitcoin or some other blockchain-like system will be the basis of the majority of financial transactions in the future, from small remittances to multi-billion dollar corporate acquisitions."
Here at PayStand, our goal is to empower merchants with a broad choice of both traditional and forward-thinking payment methods, and give you the tools to start using them today. For PayStand members, accepting Bitcoin is as simple as turning it on as a payment option in the PayStand dashboard.
WordPress users can use PayStand to accept Bitcoin (and credit cards/eChecks) on their sites in three ways:
Embed PayStand on your WordPress site. Simply by copying and pasting one HTML snippet, you can create an in-line, one-click checkout experience on your WordPress site so that your customers never have to leave to pay.
Use the PayStand for WooCommerce Plug-in. WooCommerce shopping cart users can swap in PayStand as their payment gateway in a few easy steps. Your customers can pay directly on your site with no disconnect or redirect, and your branding will be maintained throughout the checkout process.
Link to your personal WebStand. PayStand members can link from their WordPress site to their WebStand to display their items and take customer payments. WebStands can be customized to share the appearance of the WordPress site, but it is hosted by PayStand on our servers.
Whichever method you choose, PayStand allows WordPress publishers a risk-free way to experiment with accepting Bitcoin and other low-fee payment methods such as eCheck (direct bank debit). PayStand lets you offer these payment options to your customers alongside traditional credit cards, so you're giving them all the options they need to pay you. You can choose to transfer Bitcoin payments to your secure wallet, or settle the funds as USD directly in your bank account.
For more on the PayStand WooCommerce plug-in, see our step-by-step integration guide. The plug-in is free with a PayStand membership. Sign up for your 14-day free trial today!