PayStand Partners with SiteFly - Simple Stores & Payments meets Fast & Easy Websites


PayStand Partners with SiteFly to Integrate Easy Stores & Payments with Easy Website Creation
As we heard about all the cool things Sitefly customers are doing on their websites - like coming up with new jewelry fads, mixing sounds together to create unique music, organic gardening projects, a city dog walking business with a twist, and helping children out of poverty - We got super excited to partner with SiteFly 2.0 to allow their customers the best possible solutions for selling and taking payments online.
Now in minutes, by simply having a Facebook page, you can create a Sitefly website and add Paystand to your site for online payments. Together, we made it our goal to give you everything you needed to create beautiful custom websites with an online store - in a simply groundbreaking way. This full eCommerce platform will help you succeed, thrive, and offer your community a high quality website and commerce experience.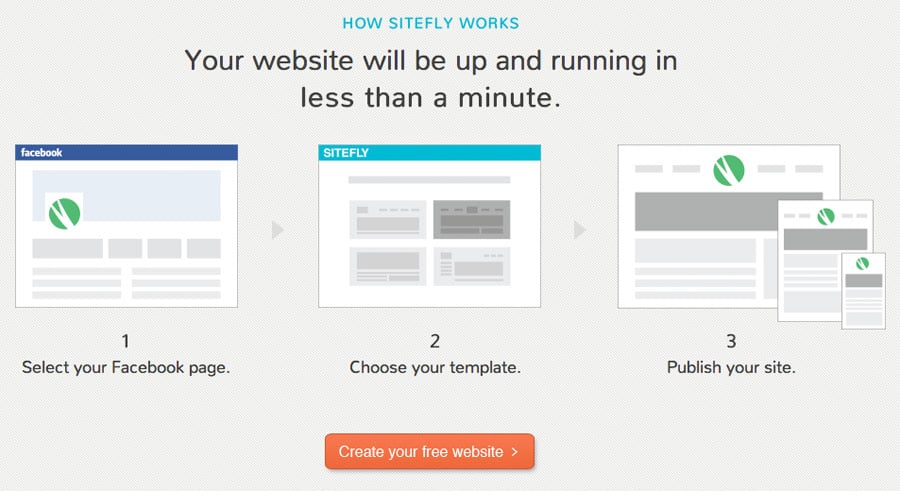 With that said, PayStand is happy to announce it's partnership with SiteFly.co! SiteFly is simply the fastest, easiest and most affordable way for small businesses to create beautiful websites leveraging their Facebook pages. It's no wonder Sitefly's passion is empowering individuals and businesses to publish great websites to attract more visitors (...and with website setup in less than a minute)!
Welcome to the All New Sitefly
Using customer feedback, the Sitefly team has been hard at work over the last six months building the new 2.0 version of their product. They kept the simplicity and added lots of powerful features - Customer pages, More site templates including stores and payments, super intuitive editor, many page layouts to add custom content, free custom domains, SEO optimization, analytics and many more.
New Sitefly 2.0 Features:
Four brand new mobile optimized site templates to choose from.
The ability to add your PayStand Store, as well as pages for various items (Physical Products, Digital Downloads, Payments, Subscriptions, and Donations)
Add custom pages with photos, audio and video using 11 professionally designed page layouts including store pages using Paystand.
Add Twitter feed, SoundCloud, YouTube and any other HTML 5 widgets to your sites.
Intuitive site editor to change colors, fonts, edit content, link custom domains and much more.
Receive a FREE custom domain with purchase of any annual subscription.
Manage your sites from a brand new Dashboard.
Monitor your sites traffic with a all new Insights feature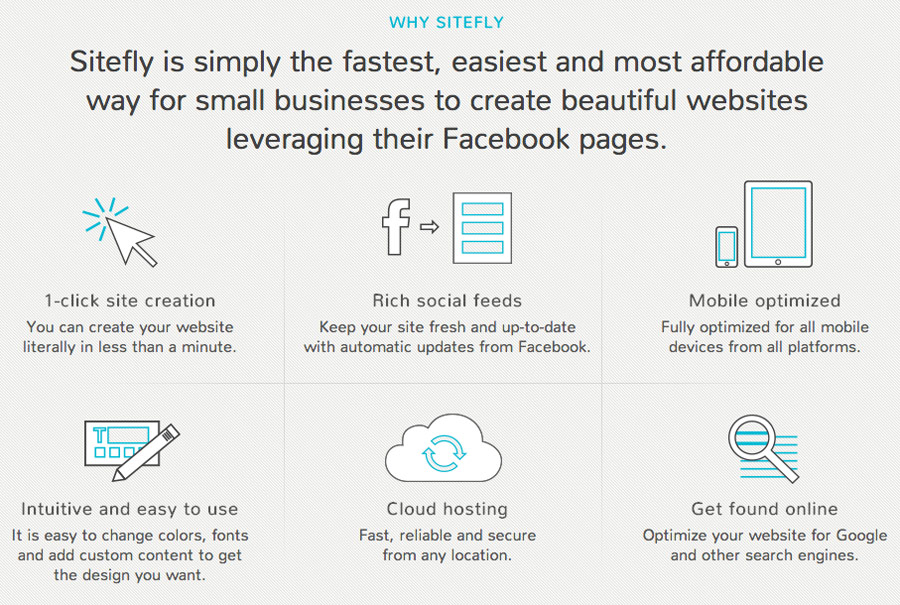 PayStand eCommerce Highlights for Sitefly 2.0
Paystand online stores and payments were designed to give you access to features that until now were reserved only for big business with lofty marketing budgets and hired professionals. Both Paystand & Sitefly gives you the opportunity to make once out-of-reach projects easy & affordable. In 5 minutes you can have a website with full eCommerce/payments and the ability to checkout right from your site.

0% Transaction Fees to You
Accept credit and debit cards directly from your website and social networks with 0% processing fees to you with PayStand's flexible checkout.
Multiple Store Fronts for True Social Payments
Take payments and allow your customers to checkout DIRECTLY on your Sitefly Website, Facebook, Pinterest, Twitter, Tumblr, or even Blogs. Multiplying your exposure is as easy as embedding a YouTube video. PayStand manages all your orders in one place, from all your store fronts.
Full Featured eCommerce
PayStand simply empowers you - Shipping, inventory, order management, a catalog page, categories, variants, reporting, maintain your branding, custom & social receipts, built in shopping cart & checkout, and more! Give your customers the convenience of a fully integrated shopping cart and secure checkout experience from your website.
Simple Setup. No Coding Required.
No more complicated merchant accounts, puzzling payment processors, expensive web development, or extra hosting cost - Accept credit and debit cards instantly. Competing in an online world is now possible.
Safe and Secure
Your PayStand comes fully encrypted and is Level 1 PCI compliant. Your online security, payments, and customer's transactions are automatically secured with 256 bit SSL HTTPS encryption - Rest assured knowing all data is secure.
Buy Now Buttons & Website Embeds
PayStand makes website integration as easy as possible. Adding Buy Now Buttons or embedding your PayStand into your site is as easy as dropping in a YouTube video. It just works.
Built-in Mobile Websites on Any Device
Our responsive design automatically includes a unique mobile experience that matches the overall style of your PayStand, so your content will look great on every device, every time.
Universal Posting/Sharing
Use PayStand's first ever Universal Posting tool to easily share your items across every social platform and communication channel at once. The more places you are the bigger your audience becomes.
Multiple Item Types
Your PayStand can create and receive payments for multiple item types. Sell and ship physical items, take payments, upload digital items for sale, setup subscription and recurring payments, or accept donations.
Order Management
PayStand helps you track orders, respond to customers, send out white labeled receipts, track inventory, communicate shipping information and more.
Direct Facebook Page Integration
PayStand seamlessly integrates into your Facebook page by giving you a free Facebook Application to easily setup shop. Your customers buy directly in Facebook without having to leave your page to checkout (helping prevent loss of sales).
Multiple Variants
Does your item, payment, or donation come with different options like size, color, type, or fund? PayStand lets you set price and track inventory for each of your customizable variations.
Direct Communication with Customers
Your customers are your community. PayStand provides you with all your customer's email addresses and shipping addresses so you can give your fans the experience they deserve.

Video Demonstration Coming Soon:
Since 'you almost have to see it to believe it', we wanted to give you a quick demonstration to show how quick and easy it is to set up a new Sitefly 2.0 website, and to embed your Paystand store and a payment item.