Planning a WebSite Redesign? Make it "Pay for Itself" with a Better Payment Gateway
A few weeks ago, a web design agency approached us on behalf of their client, a Virginia-based insurance company. BIIA Insurance was looking to update their site with a fresh new image, a responsive design for mobile devices, and a better customer experience for submitting claims and making premium payments.
Their web designer, William Lee of Doebank Designs, was looking for a payment gateway that would be simple to integrate with BIIA's new WordPress-based site. When he tried out PayStand, he not only discovered that he could embed a checkout with just a few lines of code, but that switching to a new payment processor would deliver substantial cost savings to his client as well.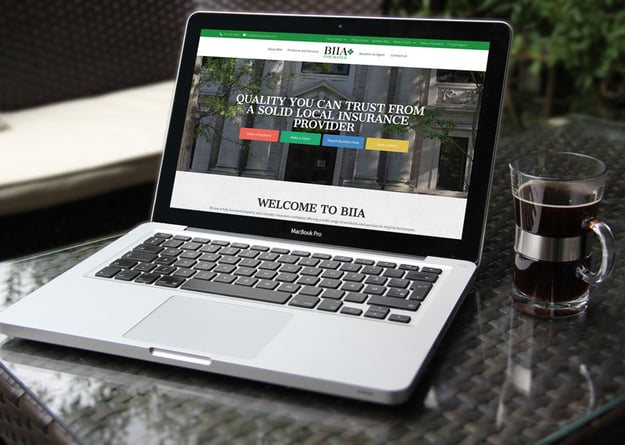 Lee redesigned the BIIA home page to make it easy for customers to find the payment link (before, it was buried among multiple options). The new design reduced the number of steps required to get to the payment page, down to just one click.
BIIA got an unexpected bonus by following their web designer's recommendation to switch to PayStand.
"I liked PayStand's UI—I just tend to trust companies with really good UI/UX," says Lee. "It was only after we started looking at PayStand's flat-rate model that we realized what a cost savings it would be for my client."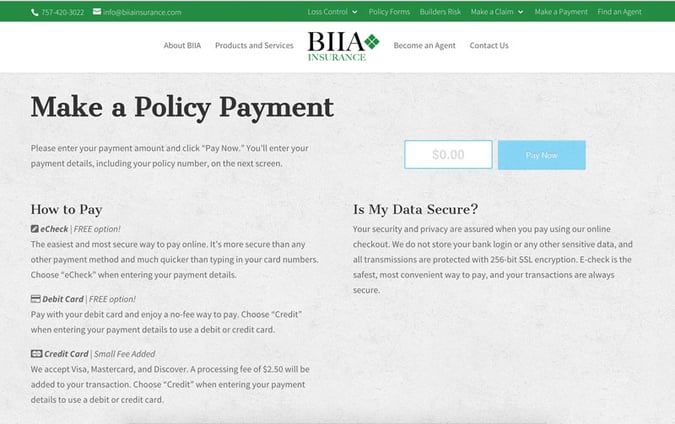 With PayStand's in-line checkout, BIIA's customers never have to leave their site to complete the payment process, or have to log in to a third-party payment gateway. If a customer wishes to pay direct from their bank account, they can choose the eCheck option to authorize the transaction using their secure online banking login.
In the future, BIIA can customize their checkout further by adding their logo, and offering a recurring autopay option for their customers to pay monthly or annually.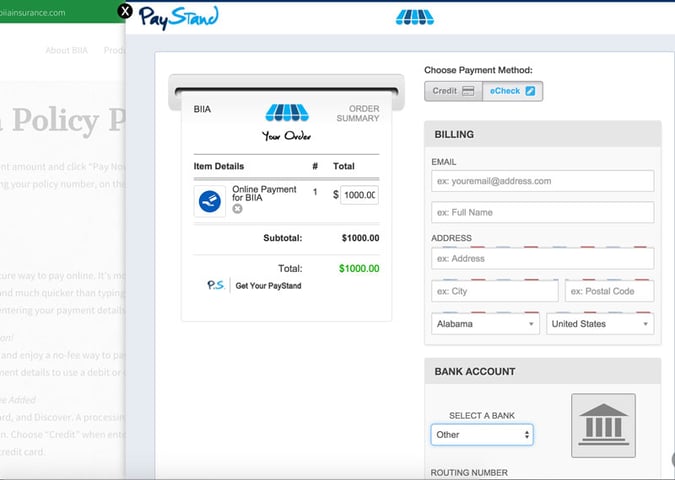 By offering eCheck as a payment option, BIIA offers a more convenient option to their customers than mailing in a check, and will save themselves the overhead cost of manually processing those checks. Additionally, PayStand enables BIIA to offer credit card payments for a small convenience fee of $2.50 per transaction.
"BIIA will cut their costs dramatically through the new payment system we've implemented," says web designer Lee. "This website redesign will pay for itself many times over very quickly."
Learn more about Doebank Designs' website redesign for BIIA Insurance
Need a payment gateway for your website? Request a Demo