Beyond Paper Clips: The Pros and Cons of B2B eCommerce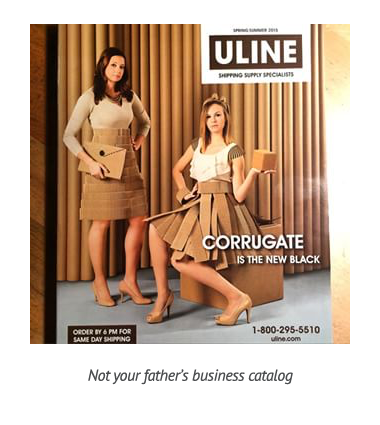 Think about the last time you bought a computer or office supplies for your business. Did you buy them online, through a printed catalog, or in person at a big-box store? Increasingly, business buyers are just as comfortable using the Web for company purchases as they are using Amazon or BestBuy.com for personal shopping. A Forrester report found that 74% of B2B buyers use the Web to research over 50% of their work purchases, and 30% complete at least half of those purchases online.
This change in purchasing behavior in the workplace represents a big opportunity for B2B companies to claim their share of the total U.S. B2B eCommerce market, which Forrester projects will grow to $1.2 trillion by 2021. That's twice the size of the projected B2C eCommerce market.
The ease of comparison shopping and finding the lowest price makes eCommerce a no-brainer for commodity business purchases like computers, but what about more complicated B2B transactions between supply chain partners, or payments for intangibles like services rendered? In business relationships where both parties know each other, trust each other (for the most part) and have an established history of transacting, does it make sense to make the move to eCommerce?
Let's take a look at the pros and cons of moving to a B2B eCommerce platform.
PROS:
Speed to Payment: the days of purchase orders and paper checks are numbered. Accepting payments online means you can get paid immediately and confidently ship items to your customers.
Enable Self-Service: your customers shouldn't have to call you during business hours to buy your products. eCommerce lets them order from you 24/7, without the overhead of taking orders over the phone.
Gather Valuable Data: selling your products online provides an instant and ongoing feedback loop on purchasing behavior, inventory, and customer satisfaction that will give you valuable insights to stay competitive.
Gain New Customers: posting your items in an online B2B marketplace will give your company unprecedented visibility through search engines and customer referrals. Your happiest customers may even share your products in their social networks.
CONS:
Credit Card Fees: B2B purchases tend to be high-value transactions, and the 2.5-3% standard fee on credit card transactions can take a big chunk of your revenues over time. (Read on to learn about a 0% alternative to credit cards.)
Lack of Flexibility: Standard eCommerce platforms don't make it easy to offer volume discounts, special pricing for different customers, or custom payment amounts for invoices.
Lack of Privacy/Security: Many businesses don't want their pricing to be visible for all the world (including their competitors) to see. They may also be concerned about exposing their customers' credit card numbers to possible security breaches.
Limited Choices: Unlike mainstream eCommerce, B2B commerce is not a one-size-fits all market, and actually thrives on industrial and geographical niches. Businesses may not want a big site like Amazon sitting in between them and their hard-won customers.
So what is a forward-thinking business to do? There's no question that the tide of B2B commerce is turning to digital, driven primarily by customer demand. But that doesn't mean that B2B eCommerce will look the same as consumer eCommerce. In order for digital commerce to really work for businesses, it will have to give them more options in how and where to set up shop online, and more flexibility to support the unique and ever-changing relationships that make up the supply chain.
"Payments First"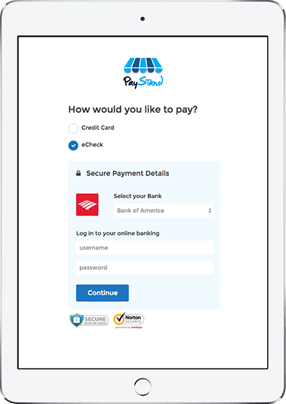 The good news is that the technology exists today to realize all the benefits of B2B eCommerce, while circumventing many of the problems associated with one-size-fits-all solutions. Many of our customers have adopted a "payments first" approach, in which they move their payment processes online and then move backwards to setting up an online storefront, if they choose to go that route at all. By focusing on setting up online payments first, these businesses are able to speed up time to cash over paper check payments, without changing their entire sales process and getting locked into an all-in-one solution.
Even better, by using PayStand's 0% eCheck feature, businesses can avoid the transaction fees charged by credit card processors. They can also request payment for specific invoices rather than physical "items," and take advantage of PayStand's open API architecture to embed a secure and fully customized payment gateway into their supplier intranets and other closed networks.
According to Forrester's B2B eCommerce Forecast, businesses that migrate their customers online see "dramatic" cost-cutting as a result. Why not start at the end with digital payments, preserving your businesses' unique market position and customer relationships, and see what it does for your bottom line?
Get started with a free trial of PayStand's payment platform today.