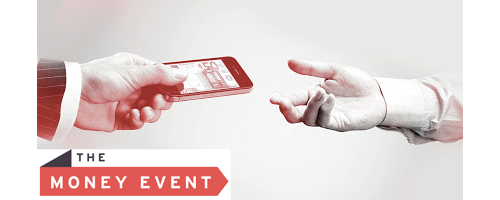 When you have an innovative, market-changing product on your hands, trust me when I say you absolutely can't resist talking about it - to anyone, and everyone. This can begin to wear on your close circle of friends and family, but for the masses it often turns them on to your idea and expands your network of supporters.
Here at PayStand, we have one of those products. And, as expected, we simply cannot shut up about it. In yet another effort to shout from the rooftops about the amazing-nes of PayStand, our CEO, Jeremy Almond, will be speaking on a panel at The Money Event, being held at Super Mobility Week this September 9th, 10th, & 11th in Las Vegas.
Las Vegas is no Santa Cruz, so while Jeremy will have to tear himself away from the breaking waves, he'll gladly share his thought leadership and knowledge of the online payment space with top level executives from the mobile, advertising, and retail industries at The Money Event. This conference aims to cover all things around the intersection of mobile and money.
This epic event will attract over 40,000 attendees from across the world. Knowing Jeremy, he'd speak with each and every one of them if he could. But alas, that's impossible. While we do like pushing the status quo over here at PayStand, the physical implications of that feat could prove disastrous. No, instead, Jeremy will address the hundreds in the audience of his panel on payment innovation.
Are you going to The Money Event? Let's catch up! Whether you want to disrupt the online payments industry with us or simply want to help Jeremy get to his goal of 40,000 - drop us a line and we'll see you at The Money Event.
Still need to register? No worries, PayStand has your back. We're very passionate about saving money, so naturally we have a great way for you to do just that: use coupon code Brochure20 with your order.
The Money Event
September 9, 10 & 11, 2014
Sands Expo & Convention Center, Las Vegas
Follow us on Twitter to get our thoughts from the stage and show floor.
Tags: Paystand News