Should You Stay or Should You Go? 5 Tips for Getting a Better Deal in Credit Card Processing
Most of the business owners we talk to have a "love/hate" relationship with credit cards. You love them because they enable your customers to buy things from you which they may not otherwise be able to buy, but you hate the transaction fees that take a big chunk out of your sales.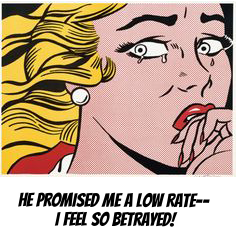 We're here to tell you that when it comes to credit card processing, you don't have to "love the one you're with." New options for merchants, both online and at the point-of-sale, have exploded in the past few years. Many new entrants in the marketplace offer slick add-ons to mobile devices, but ultimately it's transaction costs that should drive your decision to stick with your current processor or move on.
Here are the 5 key things to consider when you're checking out a new payment processor:
1. Know your current rate: Look at the last three months of merchant statements. Add up the gross sales amount for each month, then the total amount of deductions/fees. Divide the total fees by the total gross sales—that is the average rate you are paying. How does that percentage compare with what was originally advertised? More often than not, you'll find you're paying a higher percentage than the introductory or optimal rate that first attracted you. In practice, many processors charge a range of rates depending on the perceived risk of your business and your customers.
2. Isolate fees from bundled offerings:
When choosing a payment processor or ecommerce platform, ask them to tell you what your credit card fees will be
separately
from all the other pieces of the product (shopping cart, hosting, storage etc.) Find out how they calculate fees—Interchange Plus, Tiered Pricing, or Flat Rate. (For a detailed explanation of the differences, check out our
Guide to Understanding Your Merchant Statement.
) All-in-one platforms offer convenience, but they may not be worth a 5-8% cut of your revenues.
3. Check the contract terms: How easily can you cancel service, or swap out the payment gateway from a bundled solution? Are you locked into a multi-year contract? Will they require you to place funds in reserve? How soon following a transaction can you withdraw the funds? Merchant service contracts are notoriously difficult to read, but hidden in them can be onerous terms that may hamper your options going forward. If you can find a processor that states their terms in plain English, and allows you to cancel at will, they are probably worth trying out.
4. What about service? Find out if there's a number you can call if you have a problem, or if all you can do is submit a ticket online. Call support, if you can, and find out their procedures for handling disputes from your customers. Will they investigate an issue on your behalf? Can you enable them to issue refunds on your behalf to avoid chargebacks? Customer service, or lack thereof, comes a close second to rates among reasons merchants decide to look for a new processor. Nothing is more maddening than poor support coming in between you, your customers, and your money.
5. Look ahead:
Take a look at the history at the processor's rate history. Have they gone up over time, or down? Do they make any guarantees about fixing or lowering rates as your business grows? Does the MSP seem to be innovating with the latest technology, or have they been slow to adapt? Do they support lower cost methods of payment, such as
eCheck
(direct bank debit) or virtual currency? Credit cards have ruled transactions for decades, but the Internet and smartphones have opened up new possibilities for direct payments that step around the many layers of processing that have driven up fees for merchants. Business owners can take advantage of these new payment methods today to lower their costs, increase profits and gain a competitive edge.