We Are On A Mission

We live in a digital world. However, even today, $550B of US business payments happen using paper check. While many of the business processes have been automated, B2B payments continue to require manual processing of paper checks with associated challenges of tracking, reconciliation, and manual labor.

Why do businesses that are highly efficient not use digital forms of payment? The answer lies in the complexity of payment processing and transaction based cost models of today's payment methods such as credit cards. Businesses do not want to pay 2-3% of the total invoicing price to credit card companies when transacting with other businesses they trust and transact frequently at high volume and high average cost of each bill.

With the evolution of mobile, cloud, and blockchain technology, the founders of PayStand understood that this decades old problem can be solved by taking a brand new approach. An approach where businesses are charged for software (SaaS) and not based on transaction volume. PayStand has developed the first modern digital payment system for business to business transactions, enabling enterprises of all sizes to reduce their time to cash, lower cost, and improve their operational efficiency. In addition, to ensure that organizations can get one comprehensive platform for all payment needs, PayStand provides organizations with the ability to use eCheck, ACH, debit cards, credit cards, and even digital currencies. The platform learns from the transaction history and drives transactions from higher cost payment methods to our modern payment engine that can provide dramatic savings over legacy solutions.
PayStand is venture backed by leading investors in Silicon Valley and has been recognized as one of the disruptive forces in business payments by publications such as TechCrunch, Wall Street Journal, Mashable, Forbes, and many others.
Our Leadership Team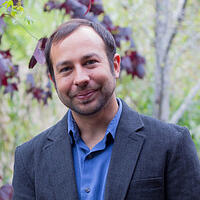 Jeremy Almond, CEO & Co-Founder
Jeremy has spent the last 15 years in the tech-industry as a serial entrepreneur, startup adviser, and occasional investor. Jeremy has helped dozens of B2B companies drive adoption of digital commerce, and is still an active board member at a number of fintech companies. He started his career in technology as an engineer at nanotech startup Digital Instruments, which was acquired by Veeco (NASDAQ: VECO). At Veeco he led architecture, helping the company shrink massive computers down to devices that now fit in our pockets. He also led their global ERP implementation (15 years ago) where he got his first glimpse into the challenges of enterprise payments. He's been thinking about how to use technology to innovate in B2B financial services ever since. Jeremy holds a BS in Computer Engineering from the University of California and a Masters in Business from the University of Massachusetts.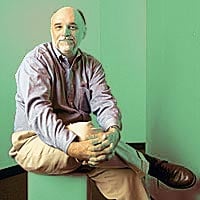 Mike Parks, Sr. VP of Operations
Mike has been a senior executive at enterprise technology companies for over 30 years. Before PayStand, he was the CIO of Virgin Mobile, building a next generation telco in a highly regulated industry. Mike is no stranger to financial services, previously serving as the EVP for Wells Fargo's Credit and Bank Integration team. He also as served as the Chief Delivery Officer for Nexient, as well as senior executive roles at Sabre, ADT, Northpoint and Sataym. Clearly Mike has a pension for disrupting large traditional industries . Now Mike spends his time leading PayStands customer & operation teams to ensure all of our enterprise partners have been delivered an amazing, secure, and efficient experience at PayStand.

Scott Campbell, Co-Founder & Head of Solutions & Services
Scott has been a product leader and engineer at several groundbreaking organizations in finance and big tech. He served at Google, refining their Local Search product. He helped simplify financial products at Morgan Stanley. He also helped to build dynamic ad insertion into streaming media (in 1999), served as Developer & Lead Network Engineer for the MTV Product Urge and Lead Engineer at Context Web, one of the leading real-time ad exchange solutions. He holds both a BA in Business Administration and BS in Computer Systems from New York University.
Mark Fisher, VP of Marketing
Mark is a growth-oriented marketing veteran with deep experience in both finance and technology. He has led and worked on high-performing marketing teams at some of Silicon Valley's most successful companies. An entrepreneur at heart and a veteran of the performance marketing industry, he has created global brand strategy and marketing programs at Addepar, Nutanix, and QuinStreet. Mark holds an MBA from The Fuqua School of Business at Duke University, as well as Bachelor of Arts degrees in International Studies and French from Duke University. He is a fitness nut, part-time musician, full-time wine and tequila lover, and husband and father.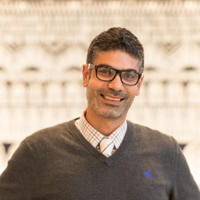 Bobby Khamis, Head of Inside Sales
Bobby is
a seasoned Entrepreneur with 10+ years of experience in Sales, Business Development, strategic planning and understands how to scale sales team while forecasting for the challenges to tackle them ahead of time.
Previously, Bobby was the Director of Sales and Business Development at Entryless, streamlined their sales process that helped the team close deals faster with higher revenue. Bobby previously worked for the Untied Nations in their human rights department for 4 years, currently volunteer at the humane society in San Jose. He played professional soccer in his early years and a big hiker. Bobby holds a Bachelors degree Business Management from the Lebanese University in Beirut.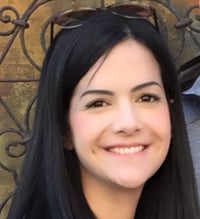 Yael Abby Naim, Head of Customer Success
Yael is an experienced manager of Customer Success teams in the startup world, having worked closely with customers her entire career. A true people person, she believes in making a positive impact through building and maintaining a close and strong relationship between the company and its customers. Yael is a veteran of both the finance and technology spheres, having worked in wealth management and banking as well as software companies in Tel Aviv and Silicon Valley. She holds a bachelors degree in Business Management from Netanya Academic College.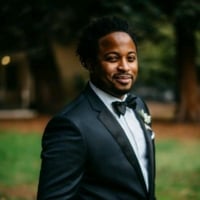 Kristopher Riley, Head of Business Development
Kris is a seasoned business development leader, that has been working in the payments and technology space for over 12 years. He believes in building relationships first. Always. With a philosophy of bringing 2 ears and 1 mouth to every discussion. Always the challenge seeker, Kris volunteers helping at startup weekend and has been an entrepreneur in two businesses himself. Kris holds an engineering degree from Marquette University. He is always looking for new challenges and new connections, especially if you want to talk fin-tech, food, startups or why Grenache is the best grape varietal period.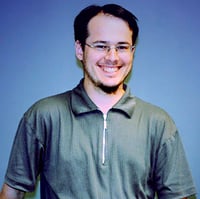 Omar Baqueiro Espinosa, Director of Product and Engineering
Omar has 15 years of software industry experience working as lead software developer and managing roles for a range of start-up level to established companies developing technology platforms in different fields such as Financial Services, Media, and Artificial Intelligence. He has wide experience in the design and implementation of computational systems, particularly in multi-agent software simulation models in financial domains. Omar has an Honours degree in Computational Systems Engineering from the Universidad Autonoma de BCS in Mexico, where he specialized in advanced software development. He received his PhD degree at the University of Liverpool, UK, for the research in multi-agent option-trading mechanisms for market-based control of distributed computational systems.
Our Investors


PayStand is backed by top tier venture investors from silicon valley and around the world. They've collectively funded iconic companies such as PayPal, Adobe, Salesforce, Kabbage, Dropbox, Coupa, Waze, Uber, Gusto, Akami, and many others.
Where We Are Located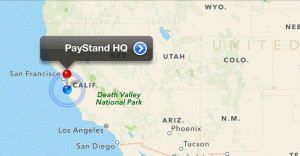 We are located at the Enterprise Innovation Centre in Scotts Valley, CA, just a short drive to Silicon Valley and the epic Northern California coastline. Our team gets to work in a beautiful campus complete with a gym, basketball court and olympic-size swimming pool.
Contact Us
Email: inquiries@paystand.com
Phone: 1-800-708-6413
Twitter: @paystand
Snail: 1800 Green Hills Rd, Suite 110, Scotts Valley, CA 95066