Full-Featured Payments for WooCommerce
All-in-One Payment Gateway
Improve your customer experience by offering a unified electronic payment gateway on your WooCommerce-powered site. Manage all your sales from a single dashboard, for total visibility of your revenues.
Low Cost Payment Options
In addition to accepting all major credit cards, you can enable payment via low-cost eCheck Processing, which are as easy for your customers as credit cards, but cost you as little as $0.25 per transaction. We pass our processing wholesale rates to you with zero markup.
Every Invoice Payable Online
Easily add a payment link to your client invoices, including PDF and printed copies. Your clients will be taken to a secure page on your website to pay you instantly.
Highly Customizable
It's your brand, your customers, and your business. We give you a great-looking checkout flow embedded in your site, so it retains your brands look and feel throughout.
Full Developer APIs
A modern, easy to use API that gives you full control when you're ready to scale your site. Our suite of RESTful APIs lets you integrate PayStand with just about any platform.
Built-In Security & Compliance
We handle all the complexity involved with payment processing—PCI compliance, AML Laws, MTL Rules, Fraud Monitoring, Bank KYC Underwriting requirements, 1099K's—so you can go to sleep at night knowing your money is safe.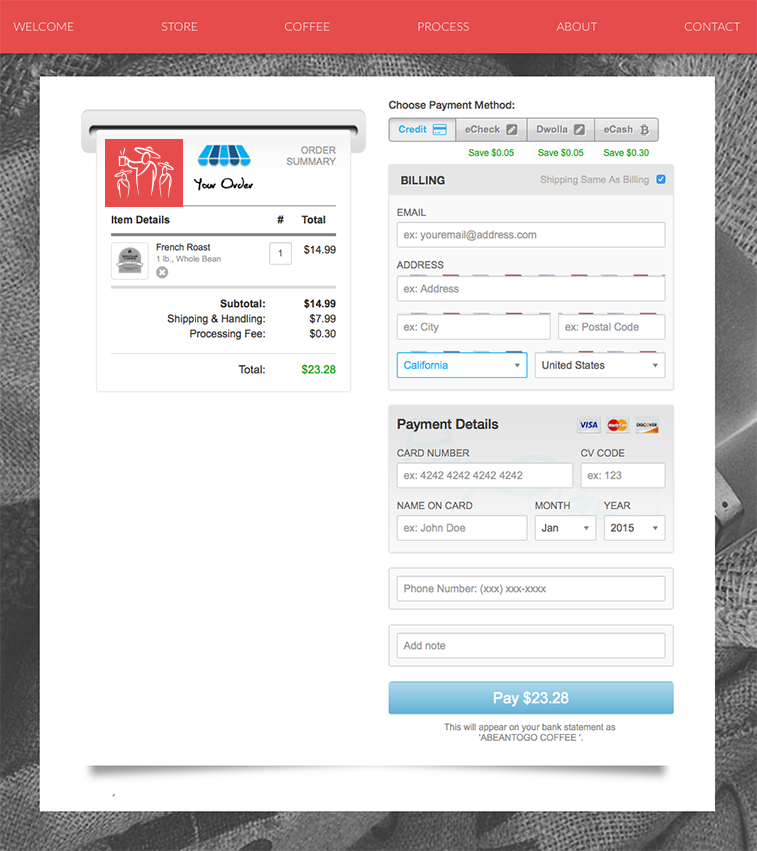 The Paystand Plug-in for WooCommerce drops an inline payment gateway into your site, with multiple payment options you control from your Paystand dashboard.