Issue #02: Rethinking AR for Better Cash Flow Management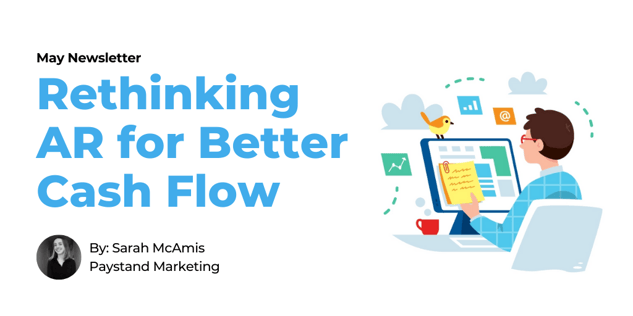 Editor's note: Hey there! This is the second edition of the Paystand newsletter, a monthly roundup of helpful resources to make sense of what's happening in finance.
Last month, we focused on the rise of touchless payments and how businesses are using digital tools to collect payments remotely during COVID-19. This month, we're exploring how businesses can gain more control over AR to strengthen cash flow and improve resilience.
Skip to section ⬇️:
Rethinking AR for better cash flow
Many businesses are facing a sudden cash crunch and delaying payments due to the ongoing impact of COVID-19. In this environment, cash management is critical. One way finance teams can get ahead of this is by looking for ways to operate faster, leaner, and more efficiently to address both short and long-term sustainability.
Take this moment to re-organize your Accounts Receivable (AR) to streamline operations, cut costs, and improve cash flow. With a digital payment solution alone, you can reduce the cost to process an invoice by 50% and the average time to collect payment is 62% faster. As you look for creative cash flow strategies to maintain the health of your business, these blogs are a great place to start:
New Upgrades for Smoother Payments
Like many of you, we are doing what we can to help our customers and the larger community navigate this challenging time. This week, we release a new NetSuite bundle with enhanced support for multi-currency presentment and sub-customers to make payment collection easier and more seamless.
Multi-currency: Our NetSuite merchants all over the world can now accept payment for invoices and sales orders made in currencies other than their native currency. Payments will also be settled and reconciled in their native currencies. This feature is particularly helpful to merchants with overseas transactions.


Subsidiaries: We've made the statement checkout process for payers with multiple subsidiaries simpler. Invoices for the parent company as well as all subsidiaries will be included during checkout, enabling the parent company to make one payment for all outstanding invoices.
To learn more about our NetSuite integration, contact one of our payment specialists today.
What we're reading 📚
Managing cash flow during a period of crisis. This Deloitte report offers 15 actionable tips on how to respond to COVID-19 based on borrowed lessons learned from the 2003 SARS outbreak, the 2008 recession, and the Japanese earthquake of 2011.
BIS Bulletin No 3: COVID-19, cash, and the future of payments. The latest bulletin examines the current payment landscape and how the health crisis is speeding up the shift toward digital payments. Things start to take an interesting turn on page 4 when the authors speculate how digital tools may actually have a negative impact on the unbanked. An intriguing perspective, to say the least.
Cash Flow Management Strategies during COVID-19. Downturns are challenging, but some businesses are not only able to survive them, they are also able to leverage opportunities to outwork their competition and position themselves for future growth. This article explores five imperatives that can help CFOs navigate the current climate.
Where is finance headed in 2020: Through a CFO's lens. In this fireside chat, Doreen Remmen (CFO at Institute of Management Accountants) shares how the increasing use of artificial intelligence and machine learning will require CFOs to adapt and update themselves.
The Future of Fintech After COVID with Sheel Mohnot and Jayni Shah. This is a bonus inclusion to the newsletter and not really a read since it's technically a podcast. In the episode, legendary Fintech investor Sheel Mohnot discusses what will change permanently after the pandemic and which companies are best poised to capitalize on those shifts.
Early Access to Virtual Card: A New Solution for Cash Management
We've been working behind-the-scenes on an automated payables solution that makes it easier than ever to manage your company's spending with confidence.
The Paystand Virtual Card is a touchless, no-fee alternative to existing expense cards that gives you full control over your company's expenses and lets you track spend by department in real-time. We've included a bunch of unique features, like the ability to create virtual cards for expenses on the spot.
Given the importance of cash management right now, we're offering you exclusive access starting today.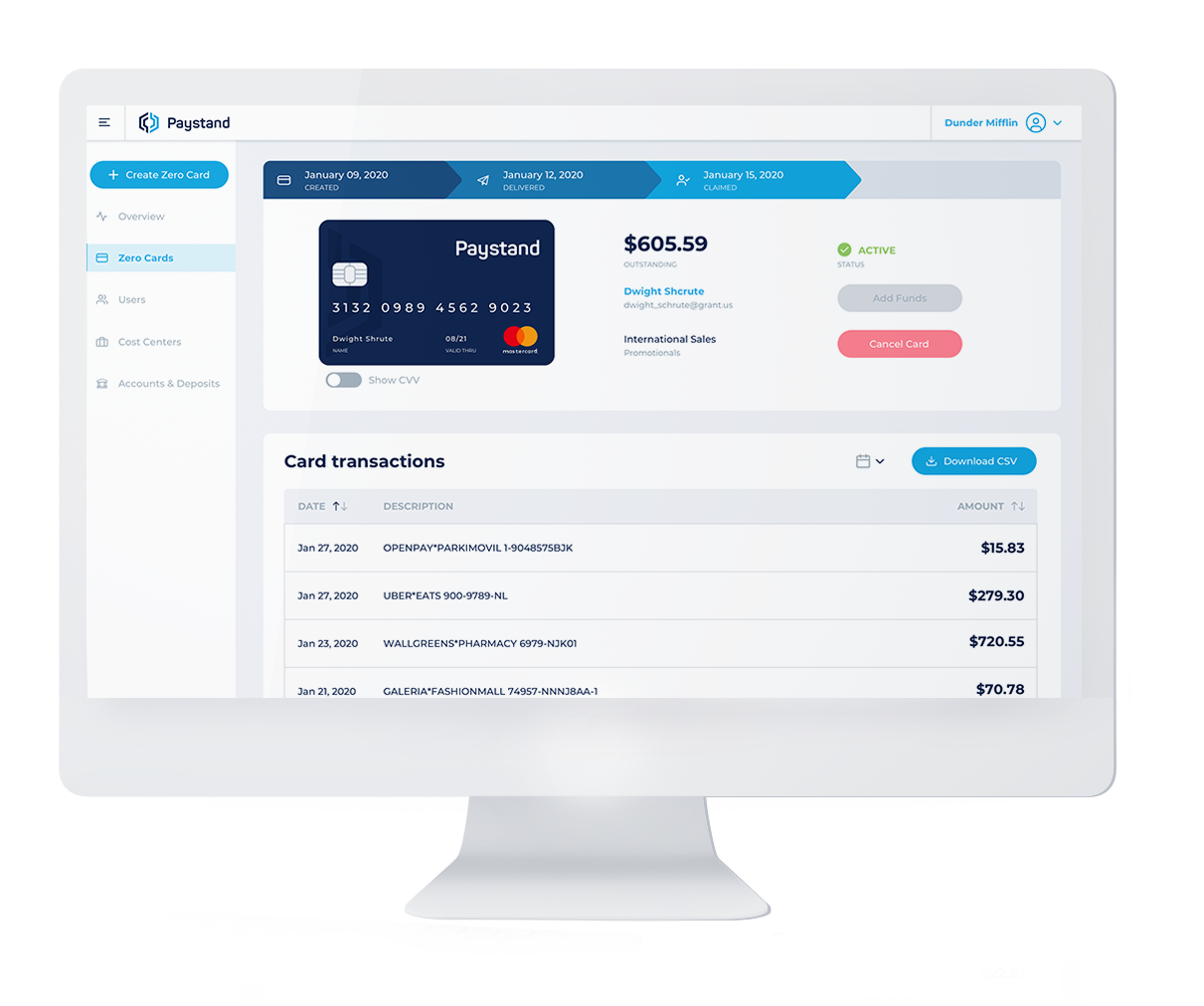 Noteworthy Tweets 💬
CXO Finance: CNBC's Carl Quintanilla shares findings from a new Morgan Stanley survey of COO/CFO's top priorities for 2H 2020. It appears digital transformation is now priority number 1 for most executives and many experts are predicting this trend will continue for the next 5-10 years, as more enterprise software makes its way to the cloud.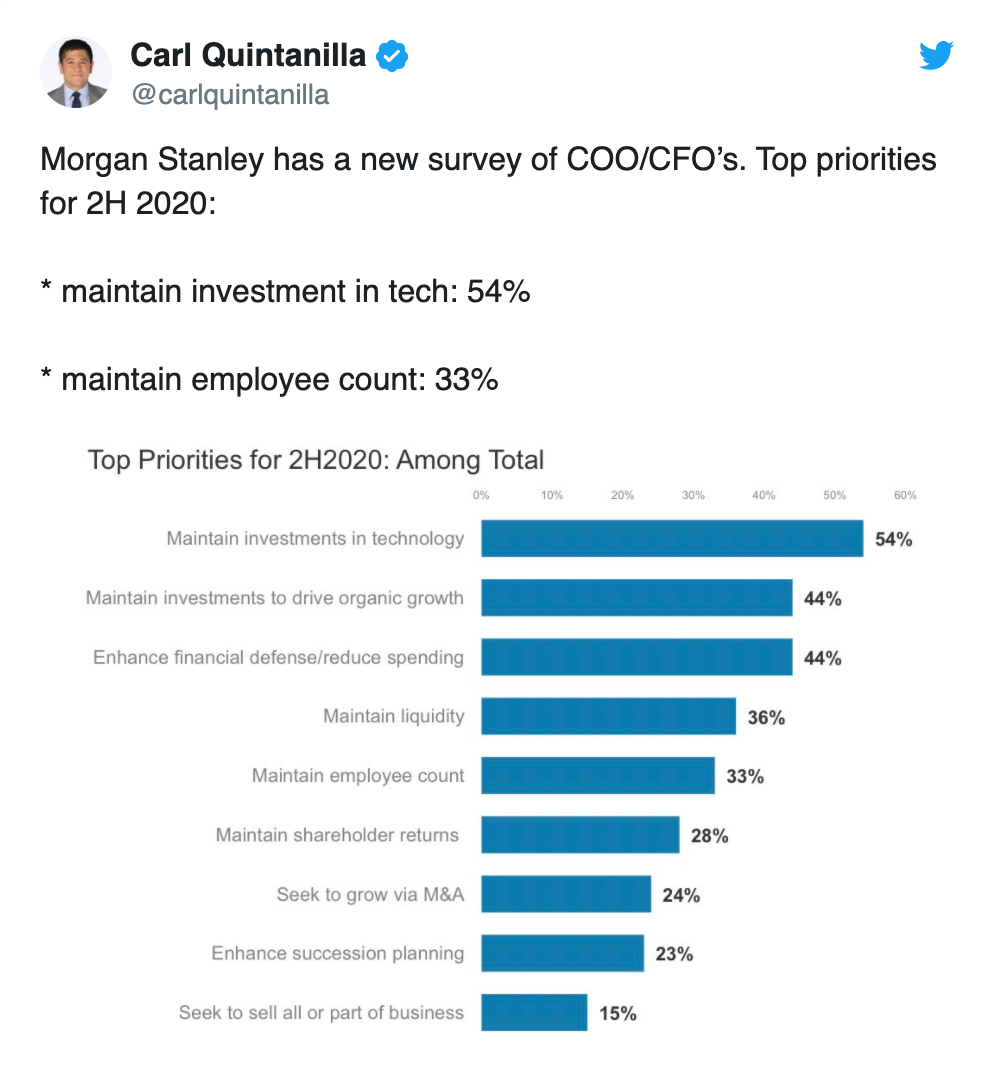 Digital Payments: Jeff Richards, managing partner at GGV Capital, shared a PYMNTS.com article about PayPal's record-breaking quarter of transaction volume. The piece highlights how COVID-19 has rapidly accelerated the industry's shift to digital payments. For context, last November we announced that we surpassed over 100K companies on our payment network. Today we've more than tripled that number, with over 350,000 businesses transacting on our platform.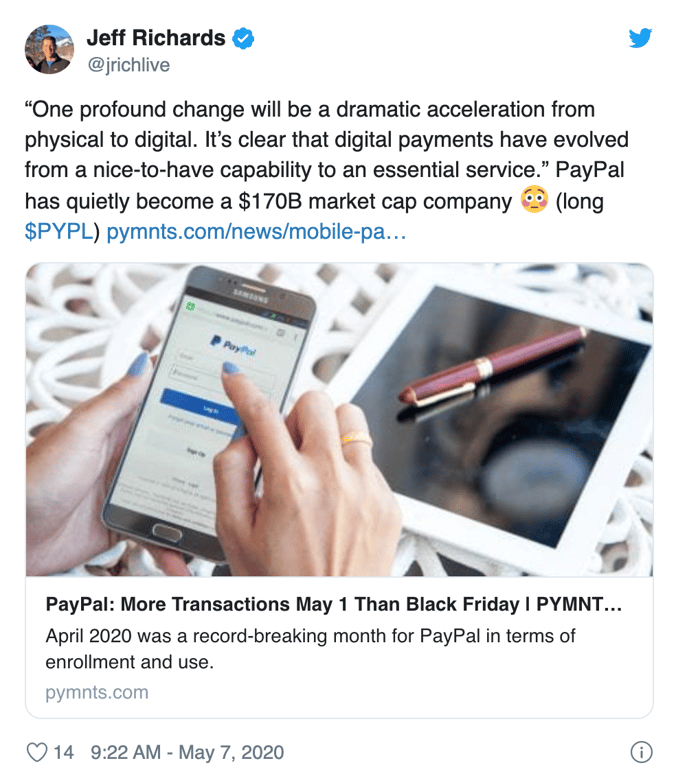 Fintech: Veteran Fintech investor Jai Sajnani shares a few stats from the 2020 Mobile Finance Apps Report on trends and benchmarks. If you're interested in reading deeper into the latest insights on finance apps, check out the report here.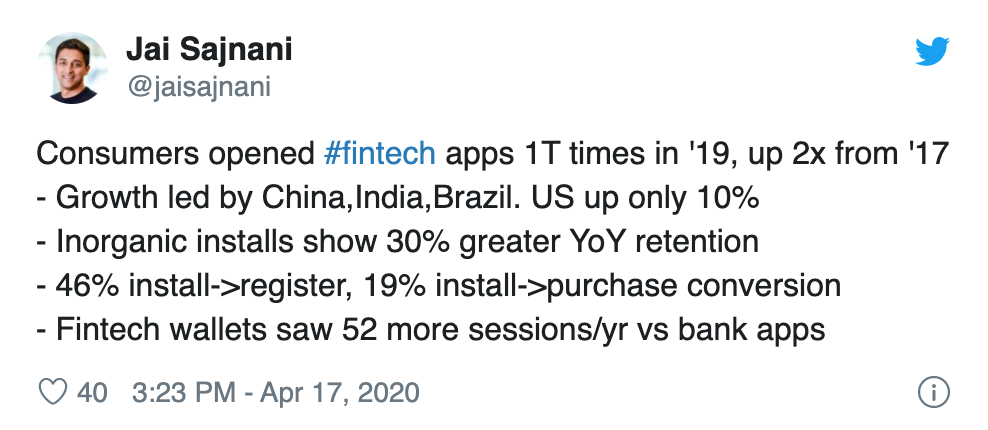 Upcoming webinar 📺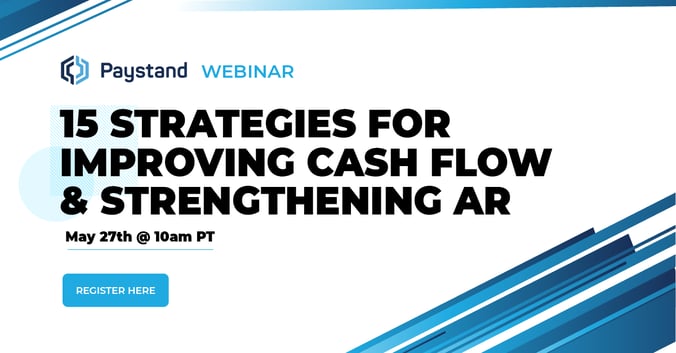 In light of COVID-19, we're hosting a webinar on cash flow strategies to help you get through the COVID-19 cash crunch. You'll learn how to gain control over delayed payments and leave with actionable tips on short and long-term cash flow solutions for your business.