Issue #03: Using AR Automation Tools For COVID-19 Recovery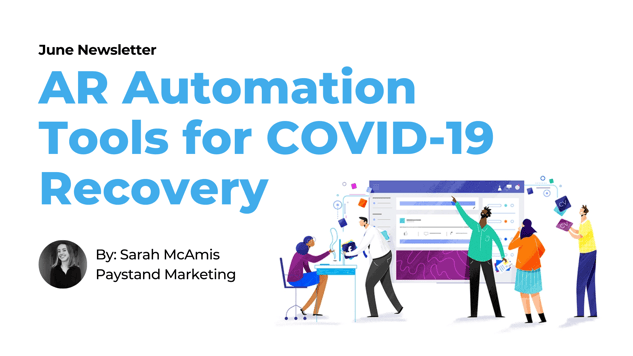 Editor's note: Hey there, Sarah here! This is the third edition of the Paystand newsletter, a monthly roundup of helpful resources to make sense of what's happening in finance. Subscribe here.

Today's issue is all about Accounts Receivable (AR) automation and how businesses are using automation features to get paid faster, cut costs and operate more efficiently.
From brand new product features to timely resources to a round-up of news and insights from industry leaders, let's take a look at how you can put AR automation to work for you.
Skip to section ⬇️:
Using AR automation for COVID-19 recovery
In the past few months, COVID-19 has created a heightened need to operate more efficiently, but B2B payments is anything but efficient.
In the US, $3 trillion is tied up in business' outstanding accounts receivable (AR) and the average business has 24% of its monthly revenue held up in AR, payment terms or trade credit. Many of these problems stem from poor billing and AR practices that can be easily solved with automation.
Manual invoicing and payment collection efforts consume time and introduce opportunities for human errors. In addition to being time-consuming, costly and error-prone, these processes can also lead to missing invoices and delayed payments.
Modern AR automation tools like Paystand alleviate these problems while reducing the time it takes to collect payments.
New features for better AR management
Our product and engineering teams have released several new features and add-ons to take the pain out of managing your AR. Take a look at some of the new functionality we've added to our various products and integrations:
New Magento Plugin (v3.2.0): The newest version of our plugin includes support for Magento's native Terms & Conditions feature. With this improvement, customers have the ability to close and reopen the checkout as needed. Learn more about our Magento integration.


Xero Fee Automation: When enabled, this features allows fees to be recorded in Xero against a bank account selected by the customers. This makes it easier to properly record fees collected, which streamlines bank reconciliation for merchants. Customers must have both the Xero and Least-Cost-Routing modules to enable this feature. Learn more.


Increased Fee Controls: For merchants with international customers, you can now set different card processing rates for domestic and international cards. Note: this needs to be set up when configuring your Paystand plan. Contact us if you have questions about rates for domestic and international cards.

Managing AR effectively without a modern toolkit is an extremely difficult, time-consuming, and costly proposition. That's why we built our core AR module with robust features to help you automate your payment process and speed up your time-to-cash.

Schedule payments: Schedule recurring or one-off invoices from new and existing payers for subscriptions, contract terms, free trials, and more.


Collections automation: Use workflows to automate collections activities like invoice presentment, billing reminders, and applying payments to open invoices in your ERP software.


Subscriptions / Autopay: Enroll customers for one-time or recurring billing. With tokenization, you can securely store past payment methods and re-engage them for future payments.
What we're reading 📚
B2B Payments Automation is Finally Having its Moment. In this detailed analysis, former PayPal executive and Paystand board member Roman Leal examines some of the biggest shifts happening in B2B payments and explains why Paystand is "The PayPal of B2B".
The AP Automation Inflection Point Is Here. AR isn't the only accounting department getting a boost from payment automation. This PYMNTS research piece projects that U.S. accounts payable departments could save 19 hours each week if they switched to automated digital invoice processing.
Businesses Expected to Lean on Automation for Recovery. This Wall Street Journal article features commentary from various industry analysts that expect more companies to ramp up automation as employers seek to cut costs and boost productivity in the aftermath of the coronavirus outbreak.
Noteworthy Tweets 💬
Payments: Venture Capitalist Michael Hart shared an article on how defunding the USPS will disrupt $12.5 trillion in the US B2B payments space due to continued reliance on outdated payment rails like paper checks. If you haven't read it yet, I highly recommend checking out our CEO's recent blog about why Paystand raised $20 million to solve this challenge.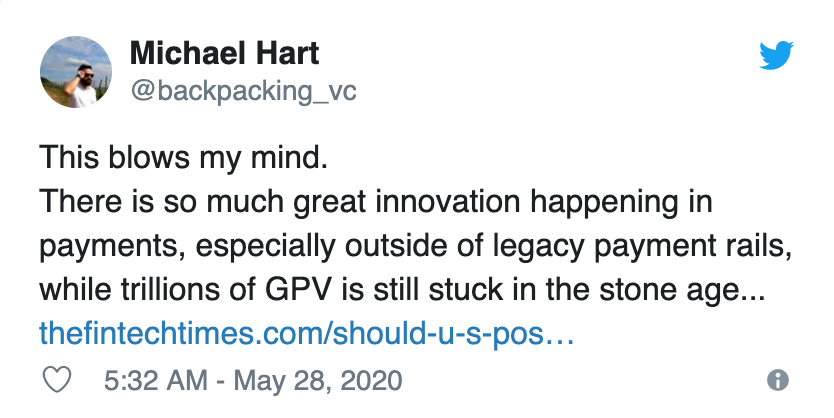 Digital Transformation: Twitter user Nitin Garg shared insights from Bain & Company on why businesses are accelerating automation projects in response to COVID-19.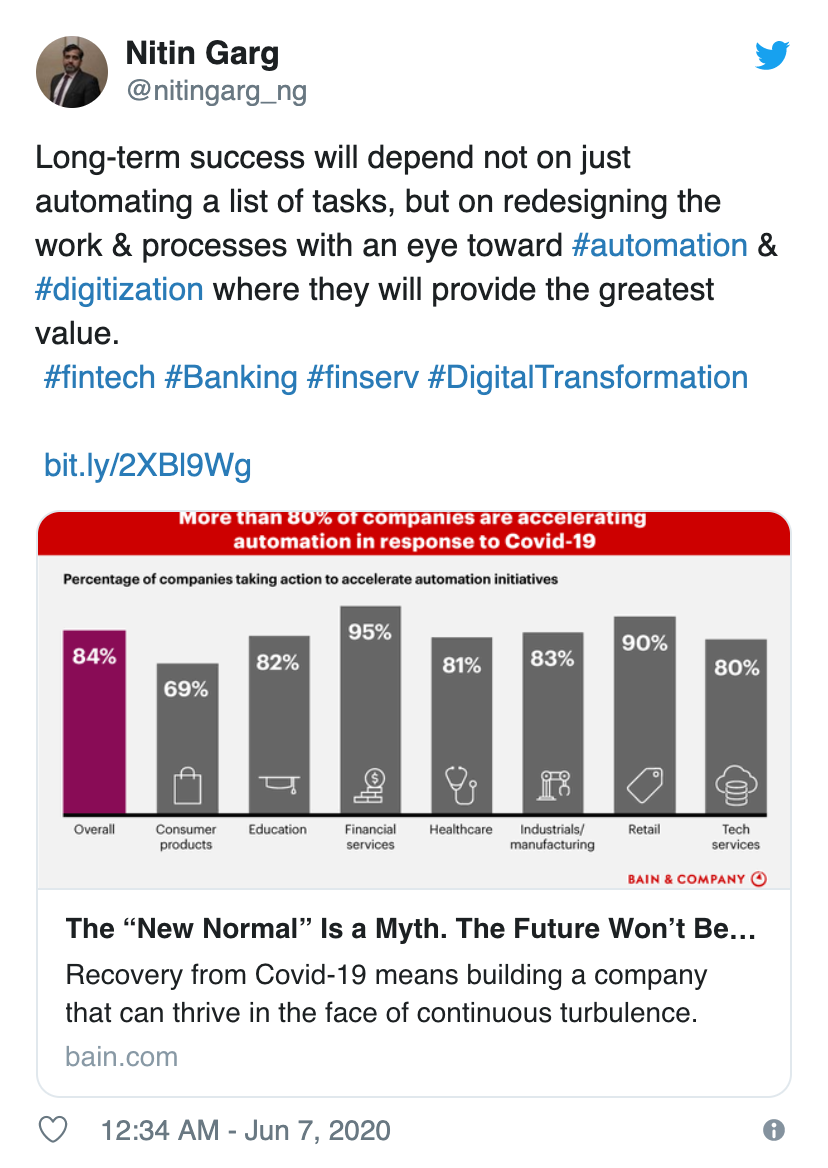 Fintech: Rex Salisbury, a venture partner on the fintech team at Andreessen Horowitz, highlights the boom of partner banks in the fintech space. Check out his article for a more in-depth look.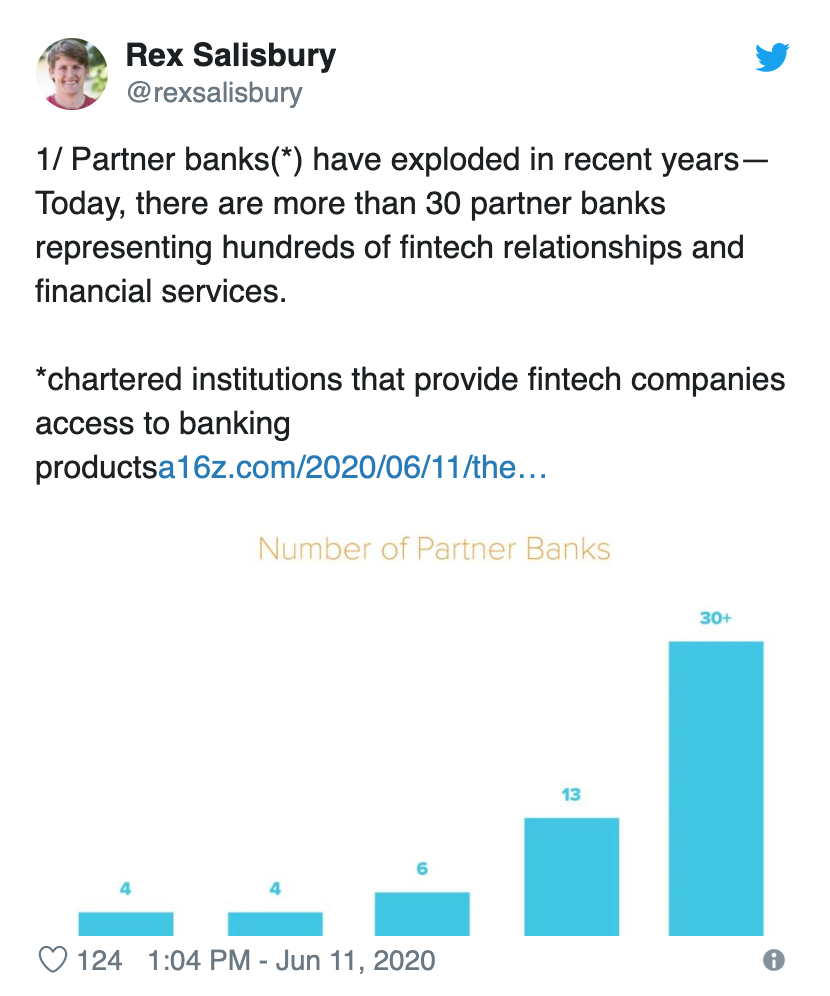 Upcoming webinar 📺