3 easy steps to accept zero-fee, digital payments in Sage Intacct
Recently, we announced our new partnership with Sage Intacct, one of the leading cloud-based business management solutions. Not only are we excited to be working with one of the top-rated ERP systems on the market – we also know that this partnership is an important step forward on our mission to reboot the commercial finance industry.
By integrating with Sage Intacct, Paystand will be able to empower even more companies to step away from the legacy payment networks that have cost them millions of dollars in transaction fees over the years; at the same time, we're also allowing more businesses to take control of the enterprise cash cycle and make their revenue self-driving.
Paystand works by helping companies swap out the per-transaction fee-based payment model for a flat monthly fee. B2B payments can then be made through Paystand's zero-fee bank-to-bank network, a process that allows companies to treat money like software and speed up time to cash by over 60%. Paystand's native integrations are known for being best-in-class for quick payment processing in a "Venmo for business" fashion that automates every step of the accounting process – from sending invoices to payment reconciliation. Finance teams operating within Sage Intacct can now automate tedious, labor-intensive AR tasks in a single platform and create real-time reporting for strategic decision-making.
The power of Paystand + Sage Intacct
With Paystand, Sage Intacct users have access to a whole dossier of features designed to maximize productivity for accounting teams while simultaneously increasing ROI.
Here's what that looks like:
You'll be able to create smart invoices with an embedded "pay now" button and give your customers a next-generation payment experience.
You can streamline your cash flow management with automatic reconciliation of daily bank transfer data.
Your team can process card payments, ACH, and eChecks with fees as low as 0%.
You'll be able to take charge of fees with our built-in fee management controls and save even more on convenience fees and incentives.
Your finance organization will be able to save more time through an automated cash application and the ability to easily reconcile deposits, refunds, disputes, fees, and adjustments.
Here's how it works:
Integration
Once a merchant has a Paystand account all set up, he or she can easily find the Sage Intacct integration option for quick and explicit instructions on how to connect it with the ERP system.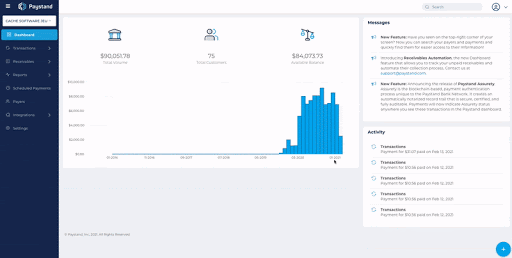 2. Start setting up your invoicing process
Sage Intacct users are now able to access one of our crowd-favorite features: automated invoices. Once the integration process is complete, you can set up the first invoicing process by creating an email template with the unique code that allows Sage to add an embedded "pay now" button to any invoice email.
3. Start collecting
Next, you can send the invoice emails directly from your Sage Intacct platform. With this email, customers will be able to pay fully using their preferred payment method.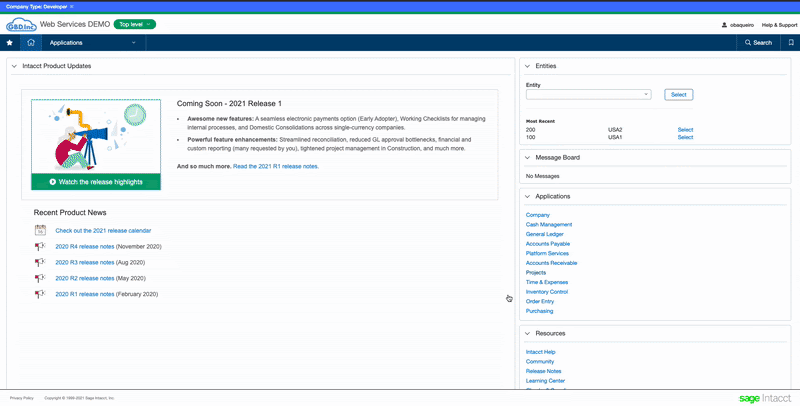 How to get started
Integrating Paystand is an easy process that offers great benefits for finance management, especially for remote teams who are still burdened with processing hundreds of invoices and payments manually. Our customizable platform can meet your business needs, and every month we're releasing more features to make the payments a hassle-free process.
Join the financial revolution and start your journey to a B2B payment experience that's designed to help your company boost its bottom line.
Schedule a demo with one of our payment experts or call us anytime at 1-800-708-6413.