5 Smart B2B eCommerce Strategies For 2018
Frost and Sullivan predicts that B2B eCommerce sales will reach $12 trillion by 2020. That's up about 400% from the $5.5 trillion spent in 2012.
That kind of growth offers a great opportunity for businesses in the B2B space. However, it also opens up the potential for significant competition.
Here are 3 strategies that B2B companies should employ in 2018: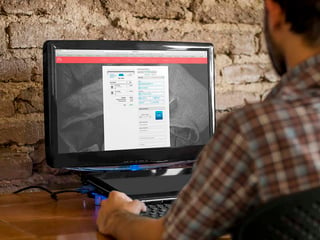 1. Invest in state of the art-technology

B2B businesses should ensure that their enterprise resource planning (ERP) software and order management systems (OMS) are fully upgraded. The proper use of technology will enable management to focus on business strategy as opposed to micromanaging operations.
Management should pay particular attention to automated pricing options. According to Accenture, 62% of sellers are looking to automated pricing as an effort to increase supply chain efficiency.
2. Consider enterprise open source packages

Open Source is being used more and more frequently in B2B enterprises. One of the reasons is it allows IT to build a more flexible systems around your existing infrastructure. Additionally, while true enterprise open source tools are rarely free, they can certainly lower the total cost of ownership. Organizations such as Woocommerce, Magento, and Prestashop all have strong support infrastructure in place, have templates for B2B use cases, and can be compatible with PayStand for processing the payments
3. Pay particular attention to mobile customers

The mobile market has been growing for years. That trend will continue in 2018. B2B companies should ramp up their mobile marketing efforts not only with advertising campaigns, but they should also ensure that their websites are user-friendly when displayed on a mobile device (this is called "responsive design"). Entrepreneur magazine says that mobile device traffic will account for 30-50% of all online traffic in 2015 and that smart phone, phablet, and tablet adoption will reach 90%. B2B companies that want to remain competitive should ensure that online customer support (via chat) is also accessible with mobile devices.
4. Evaluate additional payment options

While credit card payments are the defacto standard for consumer eCommerce transactions, it's not that simple in the B2B world. B2B transactions are often orders of magnitude larger in size than consumer transactions. This means you may be seeing checkouts with $10,000 or $100,000 in the cart. These large tickets B2B eCommerce purchases are nearly always better to pay with eCheck/ACH to avoid the large percentage transaction fees from the card networks.
5. Employ an omni-channel strategy

The omni-channel strategy isn't just for retailers. The same Accenture study cited previously shows that 83% of B2B companies see an omni-channel strategy as an important part of their success. Even more than that (83%) said that investment in technology to support an omni-channel strategy will be important going forward.
If you'd like to learn more about successful B2B eCommerce strategies for your business, feel free to contact us. We'd love to hear from you.