B2B Digital Payments Stats for Merchants to Know in 2020
In the last decade, the B2B space has increasingly shifted toward digital payments. Consumers are now spending more with contactless and cashless payment options than ever before. In fact, there was more than $4.1 trillion in digital transactions in 2019 alone.
Meanwhile, as COVID-19 continues to impact how businesses process and pay invoices, the adoption of these digital payment methods has only accelerated. Whether you're new to digital payments or not, this post is crammed full of the top B2B digital payment statistics that merchants should know about to help navigate the second half of 2020.
As new data becomes available, we'll keep updating this so that you have the latest information at hand. This post includes the numbers on:
Cashless & Contactless: Digital is the New Standard for B2B Payments
Cashless and contactless payments have grown rapidly as a preferred payment option among consumers and businesses. These digital options have become popular because they make it simpler and more seamless for customers to make payments and for merchants to get paid.
Until recently, the same could not be said for companies' accounting and finance departments, where despite the availability of faster, easier digital payments options, businesses would stick with their tried and true methods like checks, cash, and credit cards.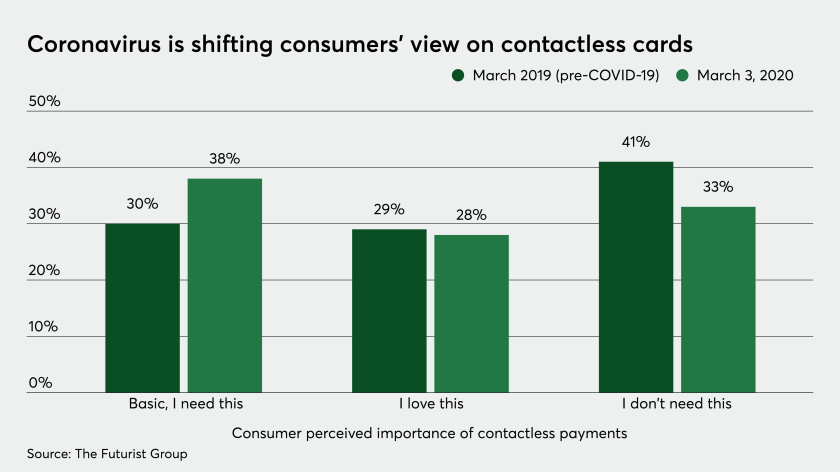 Digital Payment Alternatives Becoming Mainstream in B2B
One factor underpinning this growth in the B2B space is the rise of digital payment alternatives like virtual terminals, digital wallets and virtual expense cards.
In less than 5 years, half of the word's population will be armed with a digital wallet.
Virtual card spend is projected to grow to $355 billion by 2022, up from $136 billion in 2017.
As these digital alternatives go mainstream, transaction volumes are estimated to surpass $9 trillion annually. Read this blog to learn more about virtual expense cards and how they work.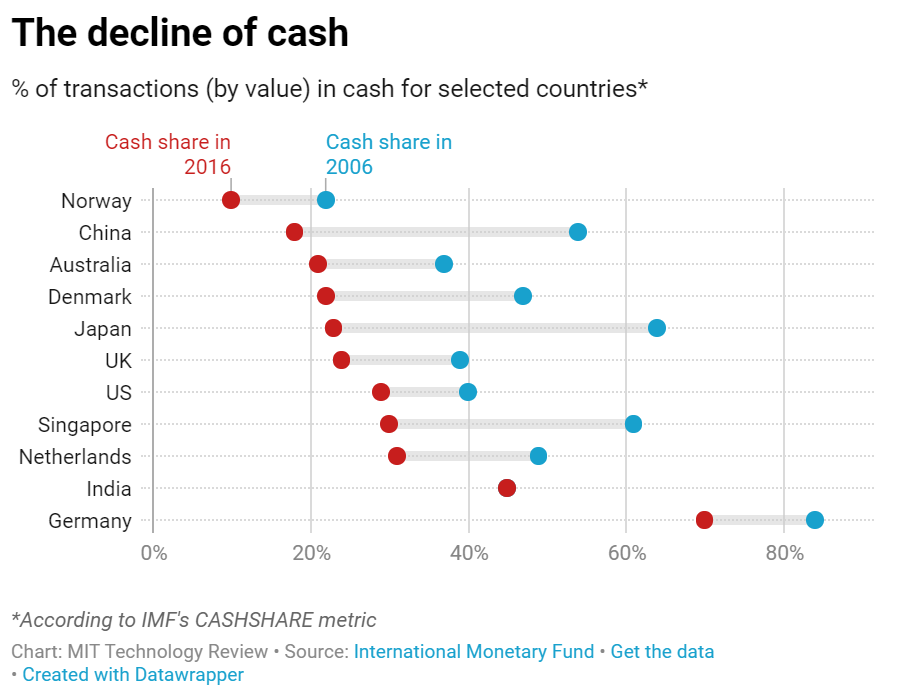 Replacing Paper-Based Systems is Key to Business Continuity
In the past few months, COVID-19 has created a heightened need to operate more efficiently. While cash, checks, and physical invoices are still used by businesses today, mounting pressures to cut costs and increase cash flow is driving companies to replace these paper-based systems to alleviate friction and high labor costs.
These costs can be extremely high. To put it into perspective for you, in the US it's estimated that $3 trillion is tied up in business' outstanding accounts receivable (AR) and the average business has 24% of its monthly revenue held up in AR, payment terms or trade credit.
Many of these problems stem from poor billing and AR practices that can be easily solved with digital tools and automation.
State of B2B Digital Payments in 2020
Let's take a look at the latest digital payment statistics to get a better understanding of today's B2B payments ecosystem.
Digital Payments
The total transaction value of digital payments in 2019 was $4.1 trillion. In 2020, it is expected to reach nearly $4.8 trillion. (Statista, 2020)
With a 12.8% projected CAGR from 2019 to 2023, the total value of digital transactions is expected to reach $6.7 trillion by 2023. (Statista, 2020)
The number of people using digital wallets will increase from 2.3 billion this year to nearly 4 billion, or 50% of the world's population, by 2024 (Juniper Research, 2019)
The preferred method of global online shoppers is digital wallets (36%), followed by credit cards (23%) and debit cards (12%). (Worldpay Global Payments Report)
In 2019, the gross merchandise volume (GMV) of B2B e-commerce transactions surpassed $12.2 trillion, up from $5.83 trillion in 2013. (Statista, 2019)
It is forecast that by 2023, over 1.31 billion people worldwide will be using mobile payments apps (eMarketer, 2019).
The US mobile payment market increased 41% from $69.8 billion in 2018 to $98.8 billion in 2019 (eMarketer, 2019)
In the US, contactless transaction values are expected to rise at an even higher rate than the global market, reaching $1.5 trillion by 2024, compared with about $178 billion in 2020. (Mobile Payments Today, 2020)
Electronic Invoicing
With e-invoicing the average cost to process a single invoice is 81% lower than the competition, while the average time to process a single invoice is 77% faster. (State of ePayables, 2019).
Electronic invoice payment processes cost 60 percent less on average than their paper-based counterparts. (The Hackett Group, 2018).
46.4% of accounts payable (AP) professionals would like to implement electronic invoice solutions, and 22.9% would like to integrate ePayables with virtual cards into their B2B operations. (PYMNTS Research, 2020)
The average cost to process a single invoice is $10.08, and that processing that invoice takes an average of 8.3 days. (CPO Uprising, 2020)
Although 80.8% of businesses still use paper checks in some form, only 40% are satisfied with them. 35.5% see electronic invoices as a solution that can reduce manual AP processing. (Payables Friction Index, 2019)
Virtual Card Spend
Business use of the cards is expected to grow by over 90 percent through the next few years, and usage is anticipated to surpass $1.6 trillion by the year 2022. (Juniper Research, 2019)
Virtual card adoption accelerates to over $5 trillion in transaction value by 2025, increasing from an anticipated $1.6 trillion in 2020. (Juniper Research, 2020)
B2B virtual cards will account for almost 80% of virtual card transactions by value, as that transaction value doubles over the next 5 years. (Juniper Research, 2020)
More than 30% of business executives expect their check usage to decrease, while ePayables with virtual cards are expected to see the greatest leaps at 37%. (MasterCard, 2018)
Manual Processes
33% percent of mid-size businesses report payment processing time as a major issue. Payment delays can result from a delay in payment from suppliers/buyers or slow processing methods. (Deloitte, 2019)
B2B check payments have now fallen by nearly 50 percent since 2004, when they were at 81 percent. (AFP Electronic Payments Survey, 2019)
Check usage has shown a steady decline since 2013 and 2016, when approximately half of the average organizations' payments were made using checks. (AFP Electronic Payments Survey, 2019)
In the US, an estimated $3 trillion is tied up in businesses' outstanding accounts receivable (AR) and the average US business has 24% of its monthly revenue held up in AR, terms or trade credit. (Pymnts.com & American Express, 2019)
Physical invoices are clunky and expensive to process manually, taking an average of 6 days to process at a cost of $16 to $22 per invoice. (The Street, 2019)
It takes B2B businesses an average of ~30 days to complete a payment, and around 47 percent of the suppliers are paid late for their products or services. (Deloitte, 2019)
35% of businesses report high processing costs as a major challenge with traditional payment methods, as it costs a typical Accounts Payable (AP) organization nearly $8 to process a single supplier payment. (Deloitte, 2019)
Accounting Automation
A survey of 400 financial decision-makers showed many expect automation to earn a strong ROI for their organization: 84% of respondents believe B2B automation could reduce error rates and 81% believe it could reduce costs. (PYMNTS, 2019)
Highly efficient AP departments implementing AP automation spend an average of 2.9 days processing invoices at a cost of approximately $2.18 per invoice. This translates to significant savings for those that process thousands of invoices annually. (PYMNTS, 2019)
78% of finance professionals predict that all the future accounting methods will be automated. (Thomson Reuters, 2019)
80% of accounting executives believe that AI leads to competitive advantage, and 79%say it can increase the productivity of their company. (Journal of Accountancy, 2019)
66% of accountants are ready to invest in AI, out of which 55% plan on using it in the next 3 years. (Sage Practice of Now Report, 2018)
Robotic Process Automation increases efficiency by 44% by automating manually repetitive tasks. (Digital Workforce, 2019)
Depending upon the size of the company, a business can save $16/invoice or more via AP automation, and it starts paying for itself within an average of 6 to 18 months (Vanguard, 2018).
Macro-Trends Shaping B2B Payments
There are a number of macro-trends that are creating footholds for non-traditional competitors like Paystand to better serve mid-size and enterprise B2B payment processing needs:
1. The digitization of B2B commerce and growth of B2B networks (shift to digital payments).
There is increasing focus on B2B e-commerce market sales, currently rising at 7.7 percent CAGR and forecast to reach $1.13 trillion by 2020.
74% of B2B buyers today research at least one-half of work-related purchases online, and 30% complete at least half of their work-related purchases online.
2. The proliferation of online marketplaces and ecommerce platforms.
This is giving manufacturers, wholesalers, and distributors access to new markets and growth.
These platforms also especially popular among wholesalers and distributors that are unable or unwilling to build their own ecommerce infrastructure.
3. The shift away from handling and processing cash and paper checks.
Many businesses are shifting to more evolved methods of electronic payments. 17% percent of deposited checks are now image deposits, 93% of image deposits are by businesses, and 71% of businesses are also accepting digital payments.
4. Innovation in digital payments and other technology areas that enable more speed, efficiency, and security.
The Federal Reserve and several payments industry entities including NACHA (the electronic payments association), The Clearing House, and ClearXchange have undertaken projects with the goal of speeding up electronic payments in the US, enabling same-day or real-time payments.
Paystand pioneered the Payments-as-a-Service model for B2B payments and created a bank network to allow businesses to move money electronically without paying any transaction fees. It covers over 90% of the US banking market and 98% of all commercial accounts, and is used by over 130,000 businesses today.
These disruptive new business models are paving the way to bring blockchain into the mainstream B2B transaction payment processing industry. Paystand has been using blockchain technology to ensure that transactions are secure and free of tampering since 2014.
Learn More About Digital Payments with Paystand
The coronavirus outbreak has forced many businesses to rethink how they accepted payments. As a result, merchants and customers are increasingly shifting to digital payment methods to avoid the risk of infection from handling cash and paper checks. It's no longer business as usual.
Now is the time to start making changes to avoid any lasting impact on your revenues. If you need help, Paystand makes it fast and easy to get started. We integrate with most ERP software systems and offer flat-monthly pricing to keep your costs low and predictable.
If you're interested in getting started with digital payments, schedule a free demo with one of our payment experts or call us at 1-800-708-6413.