How Automated Payment Solutions Can Enhance Your Business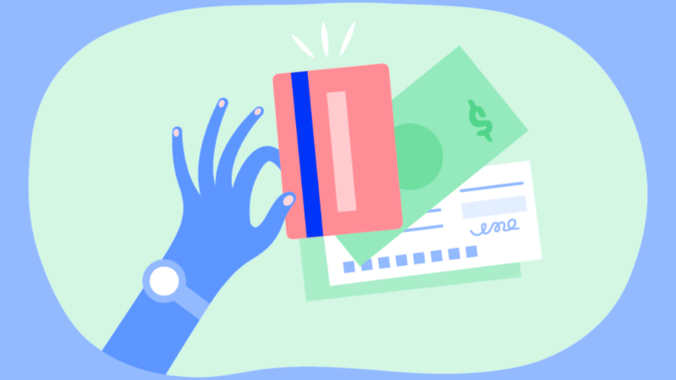 Automated payment solutions can help your business succeed, but so can lots of other things. So why use payment automation? What are the benefits of automating the payment collection and reconciliation process for your business?
For starters, payment automation works. Digital payment automation reduces the cost to process an invoice by 50% and speeds up the average time to collect payment by 62%. Digging into the data yields even more compelling numbers for businesses: A study by The Street found that paper invoices are expensive to process because they can't be fully automated. Since they have to be handled manually, it takes an average of 6 days to process at a cost of $16 to $22 per invoice.
This is why it's critical to adopt software that can automate payments to be delivered on time, in the correct amount, and via preferred methods.
Why use payment automation for your business?
Even with a whole catalog of accounting tools available, finance teams still spend a bulk of their time manually processing transactions, sending payments, collecting paper checks, reconciling financial data from different sources, and matching an ever-increasing volume of transactions. This process is tedious, time-consuming, and error-prone, tying up top talent and developing bottlenecks in the close process.
This manual process is not only costly and inefficient, but it also creates layers of risk. For example, errors can easily happen when you need to reconcile hundreds of thousands of transactions (bank records vs. GL, invoice vs. PO, credit cards, company data, and more). If you're dealing with multiple systems (ERPs, PoS, inventory, etc.), this problem will only get worse.
Modern payment solutions can help reduce these problems. Most of the traditional financial tools available for businesses today lack integration between them, don't provide enough data accessibility, and only replicate manual processes done digitally, which is a far cry from automation we've seen thrive in other areas of a company, such as marketing platforms or CRMs.
This is where a payment solution can help.
The benefits of payment automation
The data doesn't lie: payment automation can help businesses realize increased ROI and overall growth. More specifically, how can payment automation benefit your business?
Faster time to cash (cash conversion cycle): The more automated and efficient a process is, the faster that payments will be collected and that suppliers will get paid. This also means cost savings from faster invoice processing and capturing more early payment discounts. We recently helped a customer eliminated 95% of reconciliation-related data entry. Imagine the benefits of freeing your staff from hours of entering figures and checking whether they're accurate.


Lower payment costs: Digital payments are far cheaper and easier to collect than paper checks. Recent research from Ardent Partners shows that automation can contribute to cost-reductions of up to 80 percent when compared with manual and/or paper-based methods.


Reduced Errors: Errors in the payment process eat up valuable time, damage customer and supplier relationships, and can result in duplicate payments. Having reliable payment automation software that validates data entry and identifies exceptions along the can help you continuously improve, ultimately leaving the competition behind.


Quick financial close: Payment automation tools can help you streamline your financial close with instant three-way reconciliation. All your payments are automatically verified against ERP records and reports are instantly integrated with your ERP system to provide the finance team with a consolidated view of all your accounts.


Fraud Prevention: Having an automated system to limit users to authorized functions, while simultaneously ensuring invalid invoices or payments get flagged and reported, is crucial for anyone who aims to pull ahead of the competition.


Increased Visibility: By moving to automated digital payments, you can capture more data to support advanced payment analytics and improve reconciliation. Payment automation is becoming a strategic focus area to help finance executives better manage and forecast their cash flow.


Centralized Data: Using a comprehensive payment platform helps you avoid investing in multiple applications. Instead, your dashboard becomes the headquarters for your payment lifecycle, allowing you to access revenue insights and keep a close watch on customer lifetime value, average revenue per customer, and active recurring revenue.


Less Supplier Inquiries: Automated payment solutions offer businesses the ability to self-service with real-time visibility into transaction statuses via a digital portal, which reduces time spent on fielding inquiries and improving relations with suppliers.
What are the bigger issues to consider?
COVID-19 is pushing executives to make high-stake decisions to keep their companies afloat, and most of them include a financial restructure to improve cashflow by optimizing accounts receivable. This also calls for better financial visibility and it's more clear than ever that CFOs need to put their attention in analysis and new strategies, rather than a daily transaction and paperwork.

According to a study conducted by Fundbox, as much as $3 trillion is owed to US companies in Accounts Receivable on any given day. Like a domino effect, the study also found that 68% of the companies that receive late payments also experience cash flow problems, and a quarter of those companies (27.5%) were likely to become late payers themselves.

When working with business partners, their finances inevitably become correlated, and collecting payments became the most important piece of the puzzle to keep a company running. This is why optimizing the time of your staff and their accounting processes is becoming crucial to surviving the COVID-19 economic crisis.
You may be digital, but are you automated?
An Enterprise Resource Planning (ERP) system can be viewed as the backbone of accounting in a mid-sized to a large company. Many businesses think that investing in ERP software means they've optimize the payment process as far as they can.
Yet most ERP systems only give a finance team "full visibility" of their data operations two or more weeks after the month's end, limiting the CFO's visibility for planning and forecasting. And even with cloud ERP systems, many teams still have AP and AR processes that are done manually, keeping the team stuck crunching numbers while they could be focusing on higher strategic initiatives.
Automating your payment process scales and can save you money, speed up collections, and reduce over 70% of the repetitive tasks taking up your staff's time and resources. While manual payment processes may work when a company is relatively small and the work is easy for the team to handle, in time, these back-en account operations fail to keep up with their growth and volume.
Pairing up an ERP with a payment automation solution can help you reduce friction in these areas:
Late payments: Ever had to resend an invoice because your customers "didn't receive it" or "didn't notice when it was due? Time is money, and this is particularly true when you consider how much money is lost when an invoice is mishandled.

With an A/R automation solution you can tie your data together to track and report on it at an account level, giving you the complete picture of your receivables so you never miss an invoice.


High DSO: Every team wants to reduce their DSO or past due invoices rate, but how can they find the time to chase down delinquent accounts with the rest of their responsibilities

There are tools to help you automate the collection processing forget these manual efforts. One key benefit of doing this is gathering data for analytics and reporting, this way your team can track down which accounts are posing risks and find better ways to deal with them.


Costly & Inefficient invoicing: You'd be surprised to learn that 86% of all organizations still submit invoices via paper, some even still send them via fax.

All that paper handling, filing, scanning, and shipping is taking up time that could be saved by digitizing the process and cut up to 70% by simply eliminating repetitive manual tasks. Our customers have reduced processing costs by 98% by digitizing their payment process.
From small improvements to a financial revamp
Small changes indeed pile up to significant transformations, in that same way we see how automation is a tool for financial growth straight from the core. How?
Give your team more time for strategic thought and initiatives. Automation can provide better data to work with and free up the time to create significant changes from a well-informed perspective.


Automated collection processes make for more timely payments and effortless follow-up with your customers. We even have a zero-fee payment rail for your payers!


Manage your payment cycle and get a better view of your cash flow, all from one dashboard.


Get more control over the transactions, including handling fees. Eliminate transaction costs or add a custom one, unlocking a new revenue stream for your business.


Optimize financial close with instanced reconciliation with instant three-way reconciliation features, verifies against ERP records.


Enhance your security with the built-in security features offered by automation tools, protecting your transactions and cash flow.

We've seen firsthand how Paystand has enhanced the way many businesses handler their day-to-day financial processes, from invoicing to AR management. Just ask Choozle, whose automation led to a 50% drop in receivables over 90 days and a one-third reduction in DSO.
Learn More About Payment Automation for Businesses
Paystand is a digital payments platform that helps businesses streamline and automate payment processing and accounts receivable management. We integrate with most ERP software systems and offer flat-monthly pricing to keep your costs low and predictable.
If you are looking for ways to manage, optimize, and automate your cash conversion cycle, our experts are here to help your business.