What Ecommerce Platforms Integrate with NetSuite?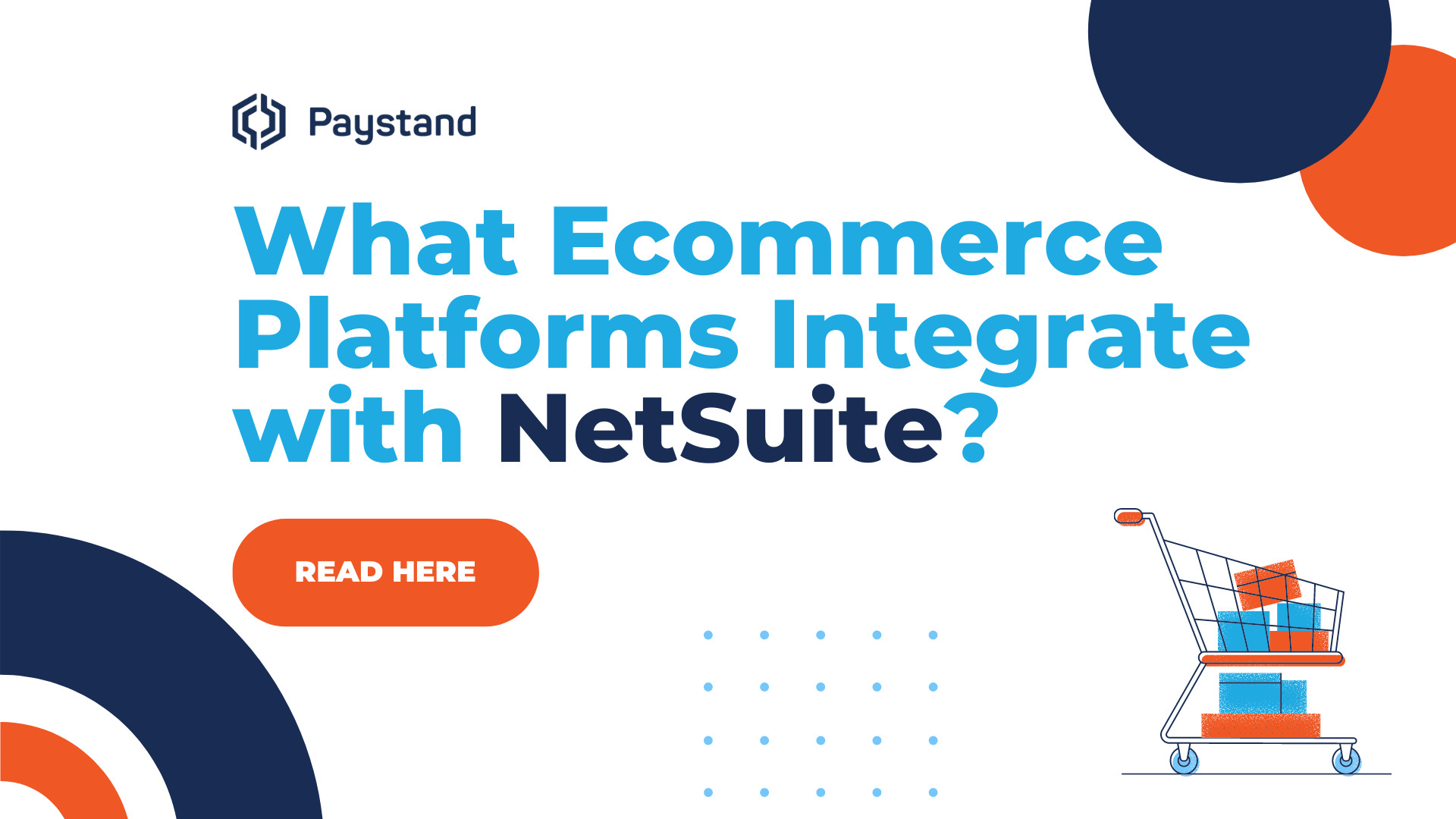 Did you know NetSuite is more powerful as an ecommerce platform than a majority of standalone ecommerce solutions today? It can be used to manage the data, sales, and payments for an ecommerce website, but it can also integrate to other ecommerce sites like Amazon, eBay, Overstock, Sears, Walmart, and other ecommerce powerhouses.
NetSuite can help manage the financials, inventory, pricing, payments, customers, taxes, billing, vendors, and more by providing a firm infrastructure foundation that lets your data flow efficiently through your business processes.
Challenges of Having Separate Systems and Benefits of Integrating Solutions
If you have an ecommerce platform that is larger than a mom-and-pop store, then you will want to have deep control over your business operations.
If you're using NetSuite as an ecommerce solution, having a continuous flow of data is one of the key benefits. As your business grows, you will be able to use this data to optimize every part of your business and automate operations that scale your business infrastructure.
There are a couple of major challenges to having your ERP and ecommerce platforms separated. The first is that the product and inventory information will be stored in two separate locations. Some ecommerce platforms are having orders process every 10 seconds while others are just a handful a day.
Not having accurate inventory levels will cause you to lose sales.
Customers might not be able to order something that is shown Out of Stock online but you may have just received it seconds earlier in the warehouse.
Another challenge of separate systems is customer management. This is typically more of an issue for business to business (b2b) ecommerce organizations. They need to maintain customer specific pricing, catalog pricing levels, historical sales data, and more. An integrated platform with NetSuite will have all this live data easily accessible.
Plus, your customer success representative can be on the phone updating pricing for a customer and they will have instant access to the updated prices. SuiteCommerce Advanced is one of the best ecommerce solutions for B2B organizations in wholesale, manufacturing, and distribution.
It's clear that integrating ecommerce to NetSuite is the ideal scenario. There are no scenarios that commonly come up as exceptions to this. If you are a growing business, you have a lot of data that needs to be effectively automated specific to your business processes.
NetSuite does this better than most other accounting software due it its high flexibility to allow for customization.
Very few businesses are cookie cutter business models that don't need software flexibility. A single place to manage inventory, pricing, customers, reporting, financials, and other major pieces to your business is a crucial part of scaling.
Organizations that invest in their NetSuite and ecommerce platform are outperforming their competition simply by positioning themselves to scale using solidified software infrastructure.
Ecommerce Platforms that Integrate with NetSuite
A majority of the major ecommerce platforms integrate into NetSuite. Since NetSuite is a powerful player as an ecommerce platform, it makes sense that major players that are stand alone ecommerce solutions also integrate into the system. You will be able to find NetSuite ecommerce integrations to ensure that your online presence is connected to your ERP.
Here are some of the top choices for the majority of organizations utilizing NetSuite.
Magento 2.0 (Version 1.0 is no longer supported by Adobe)


BigCommerce



Shopify Plus




There are other smaller players that could potentially be integrated such as Wordpress, Wix, Webflow, and other similar companies, but these tend to not be the best option for an enterprise level solution.
The top four solutions listed above tend to be priced within a few thousand dollars of each other due to their enterprise level solution.
NetSuite Add-Ons and Apps
There are some new initiatives by SuiteMarkets which is a third-party app platform that allows you to purchase SuiteCommerce and NetSuite ERP apps/features. It's a great way to find existing solutions for NetSuite or SuiteCommerce.

This is something to keep in mind as the platform continues to grow and more features get listed. Since it is free to list solutions, there are more smaller applications being listed such as order tracking, blogs, custom themes, customer center add-ons, in addition to software companies.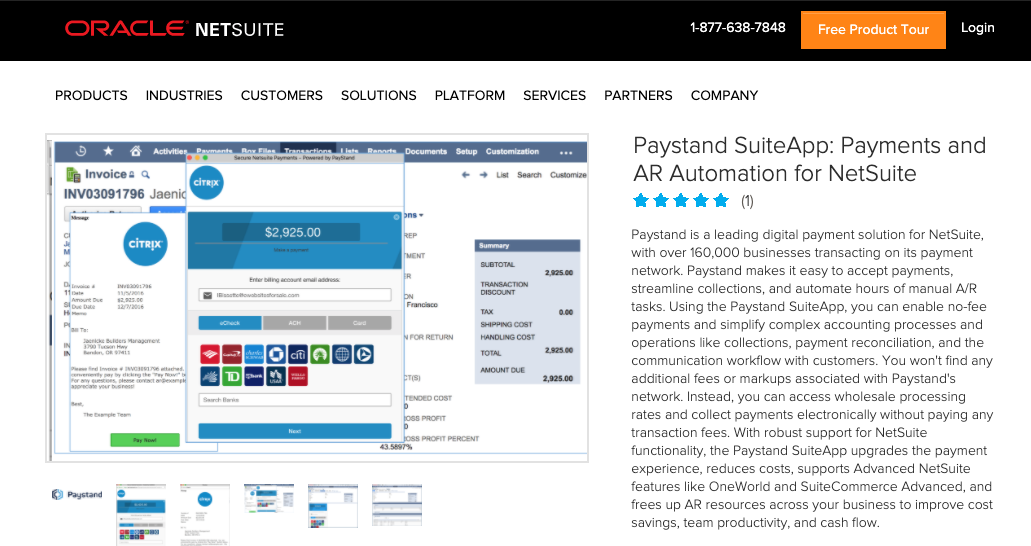 There is also NetSuite's SuiteApp platform which is primarily used to inform NetSuite customers of software that integrates into the platform.

Note: Shopify has something similar including applications that help them integrate into the NetSuite platform.

More and more customers are utilizing NetSuite as an ecommerce platform in additional to its reporting, warehouse management, HR, and other ERP features. This expands beyond your traditional ecommerce website and includes integrations to popular ecommerce solutions including Amazon, eBay, and Overstock.

More software companies are noticing high volumes of customers utilizing NetSuite which means they are making integrations that seamlessly connect. This is great news for NetSuite customers since it opens up many more doors to solving unique business problems. Being able to utilize specialized software specific to your business needs makes things easier to successfully implement.
What We Recommend
If you have NetSuite, then it makes the most sense to utilize the SuiteCommerce module.
It is Oracle NetSuite's flagship ecommerce platform that comes pre-integrated into the system. This means that there is no need to integrate NetSuite with the ecommerce platform. Since the system comes integrated into NetSuite, it allows for more direct access to NetSuite data to make it easier to pull required pieces of information.
Here are some common examples why people choose SuiteCommerce Advanced (SCA).
Compatibility for B2B and B2C
NetSuite has solid B2B and B2C features that allow a single ecommerce store to control both store types.
B2B customer center, wholesale pricing displayed to logged in customers, pay invoices via website my account, and more!



B2C customers can be targeted with unique promotions, faster checkout processes, and smoother shopping experiences due to single page applications (SPA). SPA loads all the JavaScript upon initial load so that when a user continues to navigate, page speeds are significantly faster. This keeps the customer engaged throughout the shopping process.
Total Access to Source Code
SuiteCommerce Advanced gives total access to the source code to allow developers unrestricted access. This allows for unique customizations to developed without hitting code access limitations.
No Integrator Platform Required
All other ecommerce platforms require an integration to take place. This integrations tend to use an integrator platform like Celigo or Channel Advisor which increases overall cost.
NetSuite has been pouring more and more resources into the platform which means that it will continue to have more features added at a rapid pace.
To learn more about SuiteCommerce Advanced vs Shopify Plus, check out this comparison by ecommerce reviews. See why SuiteCommerce was chosen ahead of other ecommerce platforms for NetSuite users.
Need Help with NetSuite?
Using NetSuite has clear benefits for all types of business, but this is especially true for ecommerce brands. As a merchant, you can connect various parts of your business to help you drive more sales, as well as manage, optimize, and automate various operations through a single platform.
Paystand offers support for various ecommerce platforms like SCA, Magento, and WooCommerce. Whether you are looking for a one-stop-shop for all things payments, or simply need answers to your questions, our experts are here to make your business better.
Schedule a free demo or call us anytime at 1-800-708-6413.