It's been an eventful and exciting year here at Paystand. We've been growing at an unprecedented rate, sprinting toward Unicorn Status and expanding our mission. Here's a quick rundown of what we've been up to:
At the end of March, we released our DeFi Corporate Card, offering increased spend management tools and native Bitcoin rewards on every dollar you spend. Our engineering and product teams are constantly innovating and inventing; in May, we launched the world's first dynamic discounting app powered by blockchain smart contracts, incentivizing buyers to pay sooner and giving AR teams faster access to cash without a cumbersome, manual process.
August was a month unlike any other — we acquired Yaydoo, one of Mexico's 100 fastest-growing startups and the leader in accounts payable, cash flow management, and liquidity solutions in Mexico and LATAM. In addition, we were named one of Inc. 5000's Fastest Growing Companies for the third year in a row, and we achieved Unicorn Status.
In the fall, our brilliant minds at Paystand were back with even more exciting and enhanced features.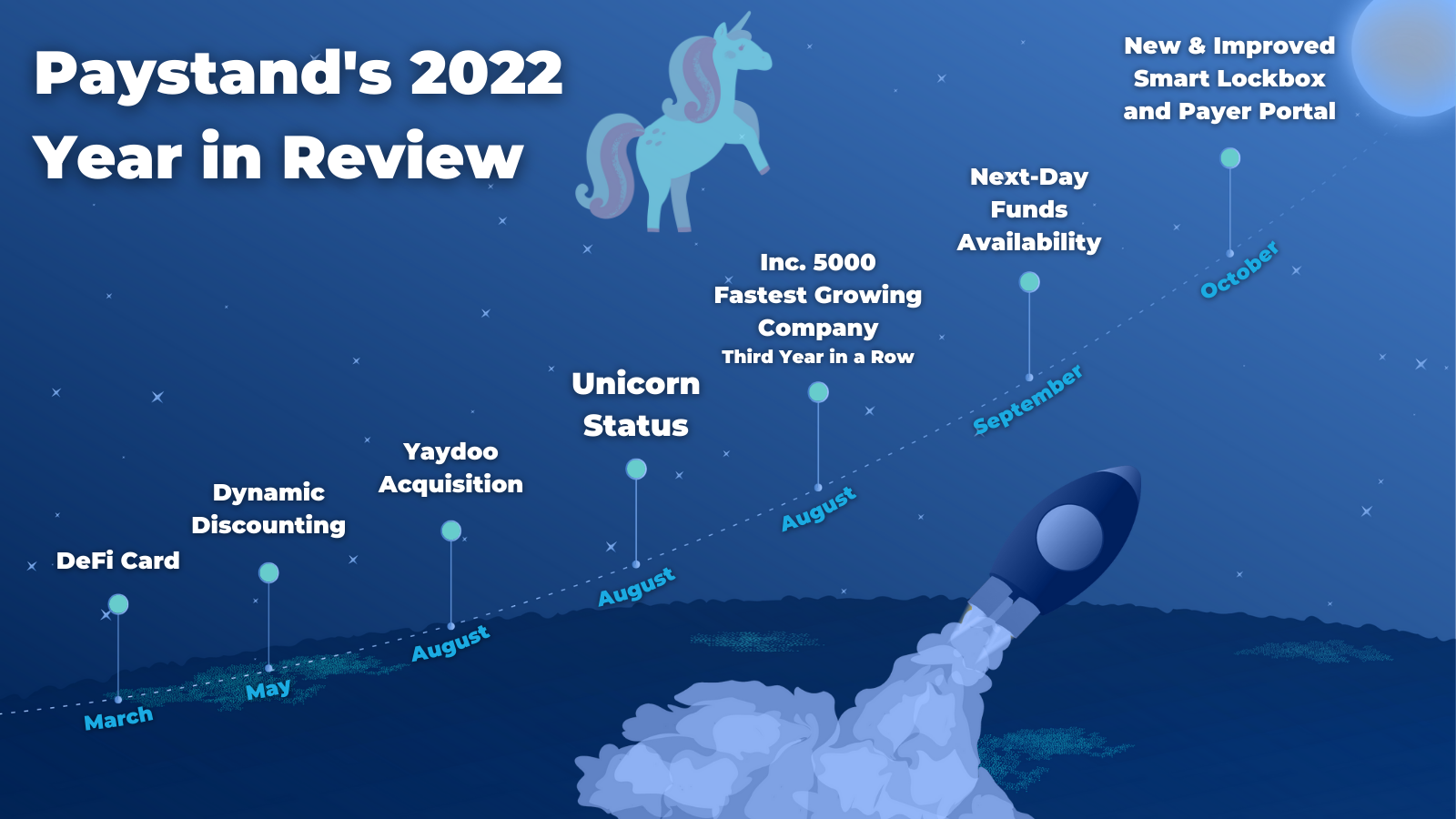 It's impossible to grow without real commitment, and here at Paystand, we're lucky to have that in spades.
Knocking down barriers for a more open and equitable financial future
At Paystand, the people are the driving force: our customers, partners, and especially our employees. We're committed to an open and equitable financial future and an open and equitable workplace.
We're conscious of diversity and have those hard conversations here at Paystand — something we recognize is, unfortunately, still a bit of a rarity in fintech: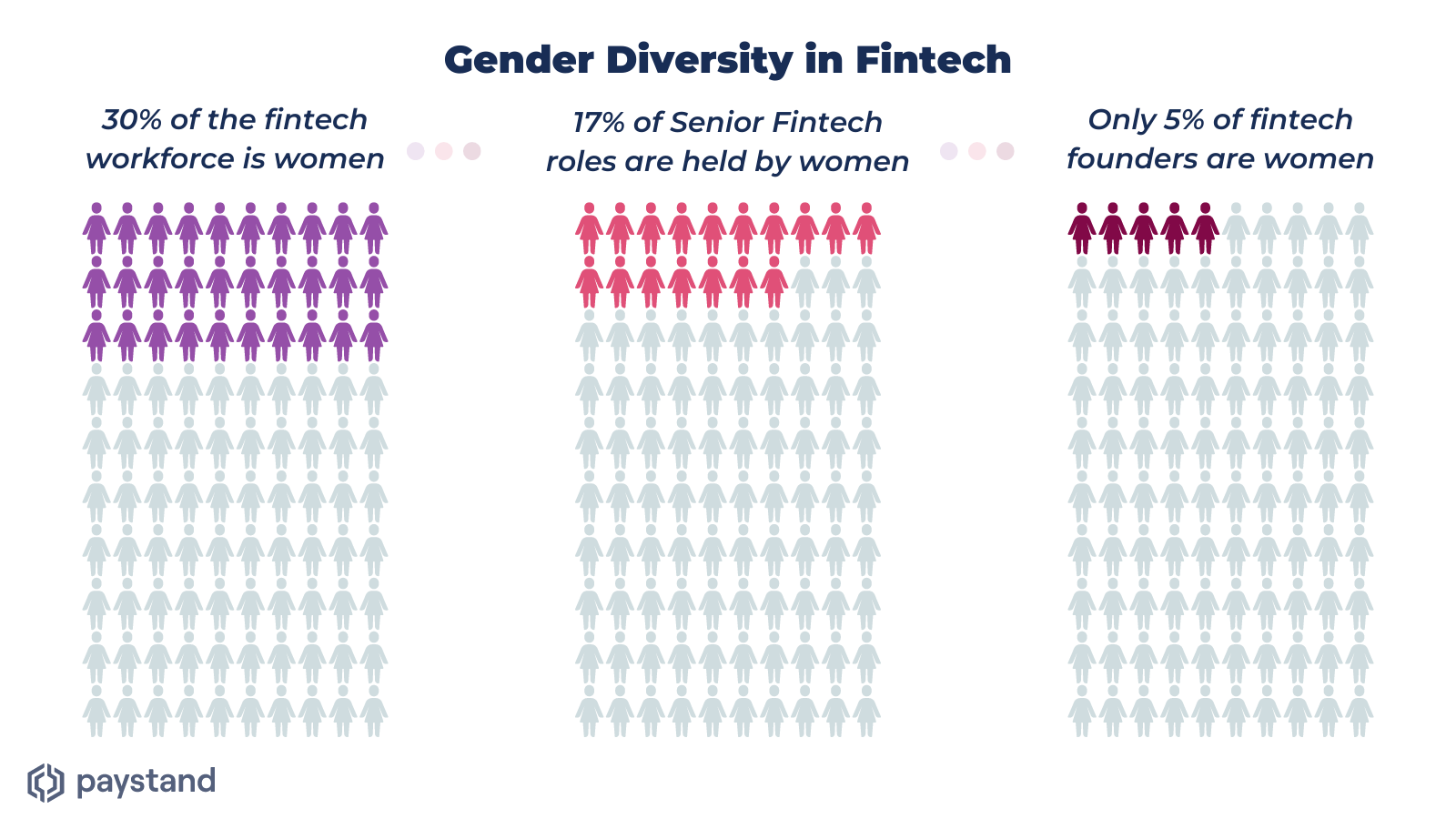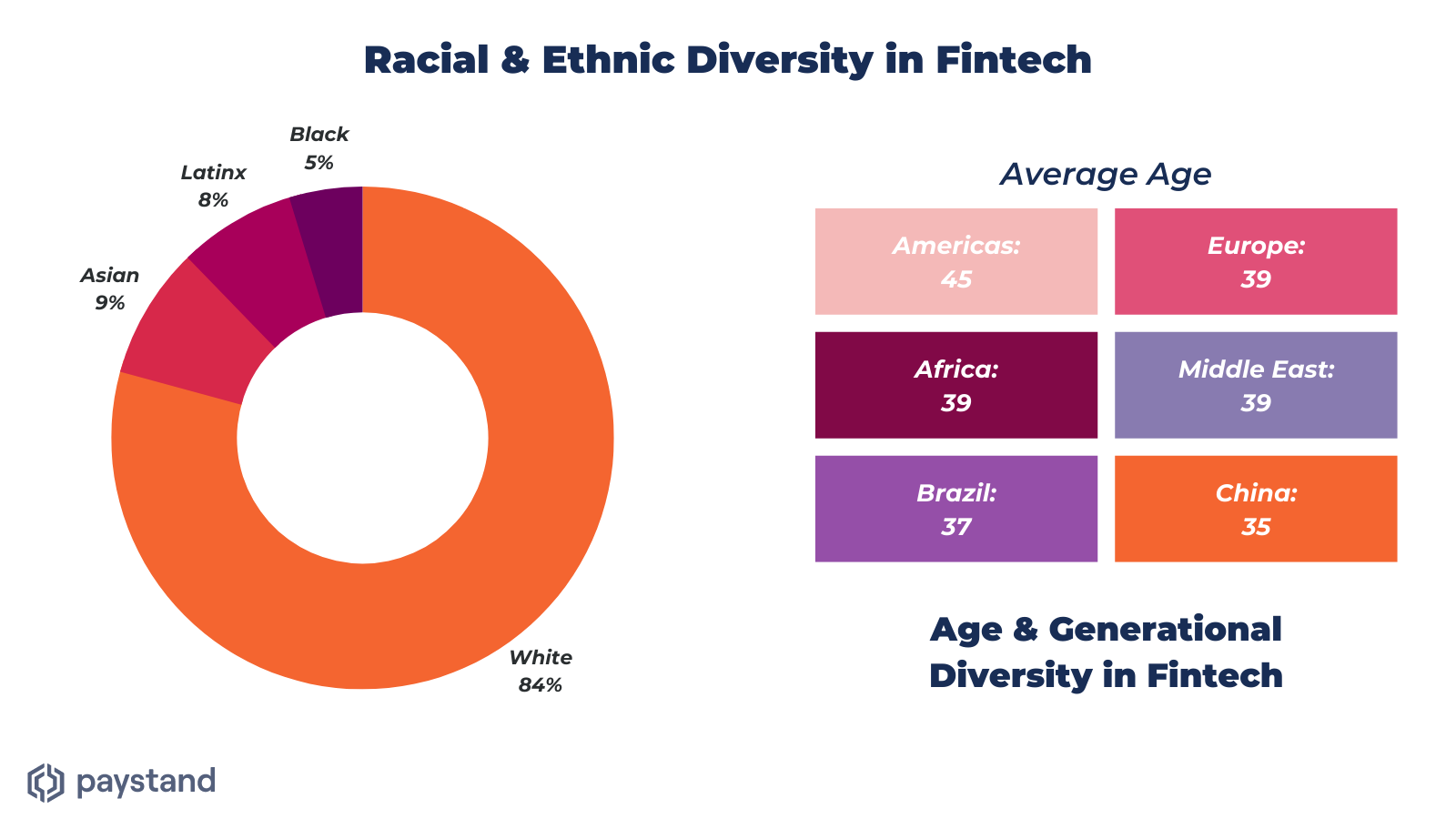 While we recognize that we're pretty diverse in the fintech sphere, with people of all ages, backgrounds, and cultures; diversity, equity, and inclusion is a journey, and we know there's always more work to be done and more to learn.
Looking forward
Paystand remains committed to our mission of rebuilding the commercial finance system from the ground up, creating an open and equitable system with zero fees, no paper, no gatekeepers, and top-notch security with our blockchain-based tech.
We'll continue scaling our feeless, cashless, open-infrastructure payment network, leveraging decentralized finance to create a radically improved CFO stack and enabling DeFi services that eliminate gatekeepers and foster equality.
We can't wait to see what next year brings.