4 Effective Ways to Recession-Proof Your Accounts Receivable Department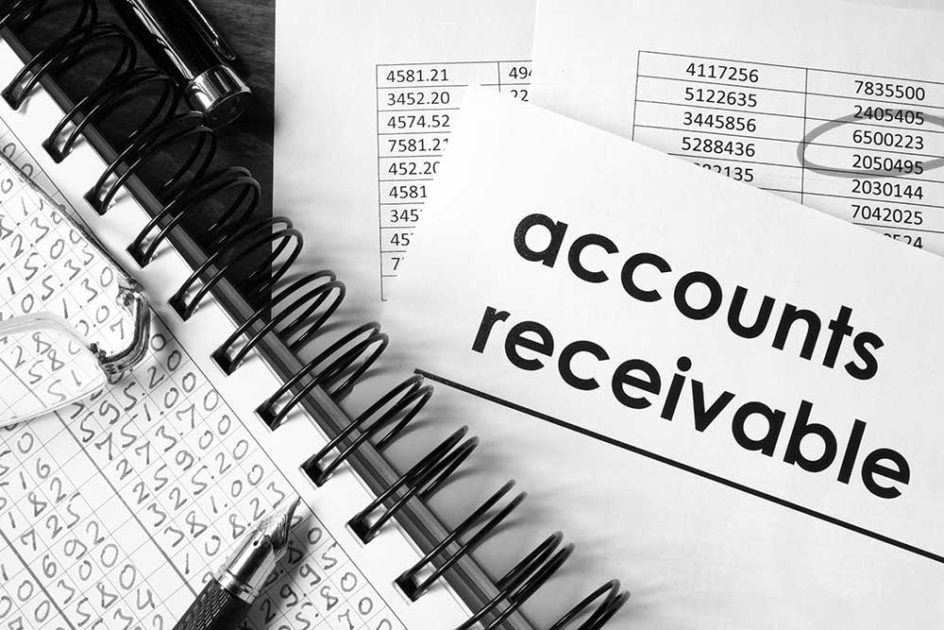 The recent economic volatility has led businesses to be more careful about how they manage their cash. In these times, it's helpful for accounts receivable teams to focus on improving cash flow and strengthening their payment process.
There are plenty of ways AR managers can "recession-proof" their departments, including expediting payment collection, reducing processing costs, automating manual tasks, and in some cases monetizing the payment process.
From protecting your cash flow to streamlining the payment collection process, let's take a look at a few ways to recession-proof your accounts receivable and make your business more resilient during economic downturns.
Digitize Your AR Process and Operations
If there's one lesson to be learned, it's that every AR process needs to be automated (or at least have a digital backup plan). You need to think of the automation process as not an expense but an investment with massive ROI.
Digitizing your AR process can save you money, but it can also speed up your collections, reduce late payments, and reduce 70% of the repetitive tasks taking up your team's time and resources. The more you can do to streamline your operations, the better it is for your cash flow (and bottom line).
Try Alternative Payment Options and Solutions
As accounting leaders, we are always looking for ways to drive down our payment costs, and lowering these costs can be tough. You can easily find yourself negotiating for weeks or months just to shed a few tiny basis points from your blended processing rate.
It might be a good to time try alternative payment options and tools that offer better ways to control costs. One way to do this is by shifting to a payment solution that offers flat-monthly pricing or zero-fee payment options.
Make sure you're getting the most of your collections efforts by doing a bit of payment optimization. Considering there are digital payment methods with instant payment settlement times, making a few tweaks to your payment strategy can lead to shorter processing times, fewer chargebacks, and a sharp decrease in late payments.
Invest in Process Automation
Investing in process automation is another effective way to lower your overhead and labor costs by automating key repetitive tasks, reducing human error, and improving quality, consistency, control, and traceability.
Throughout the last few years, automation has changed what's possible for accounting teams, making it easier than ever for you to close the books and get more work done with fewer resources.
These tools are widely available, provide immediate ROI, and are relatively easy to implement. Paystand, for example, helps businesses automate hours of back-office accounting work to reduce costs by up to 50%.
When you automate the AR process, executives can not only analyze data and cash flow instantly, but they can make actionable decisions about financial management that drive bottom-line growth and help scale the business.
Use Cloud-Based Software and Embrace Payments-as-a-Service
Many businesses are finding huge time and cost savings by switching to cloud-based tools like Salesforce and WorkDay. These tools remove the cost and complexity from traditional business operations, offer built-in tools to streamline difficult tasks, and come with analytics to improve high-value activities like strategic planning, budgeting, and forecasting.
By switching to Payments-as-a-Service (PaaS) — a cloud-based approach to commercial payments — you can remove much of the cost and complexity from the traditional payment process, speed up collections (and, in turn, time-to-revenue), and free up accounting to focus less on paperwork and more on high-value activities like forecasting and cash flow management.
How the PaaS model delivers ROI for AR teams:
3.2x higher Return on Investment than traditional solutions
50% lower costs to manage end-to-end AR process
No hardware costs or need for lockbox services
Ready to Optimize your AR Department?
If you are looking for ways to optimize your payment strategy and streamline your accounts receivable process, we can help. Paystand is a digital payments platform that helps businesses streamline and automate payment processing and accounts receivable management. We integrate with most ERP software systems and offer flat-monthly pricing to keep your costs low and predictable.

You can schedule a free demo with one of our payment experts or call us at 1-800-708-6413.