B2B Ecommerce for NetSuite: Q&A with Caleb Schmitz on SuiteCommerce and SuiteCommerce Advanced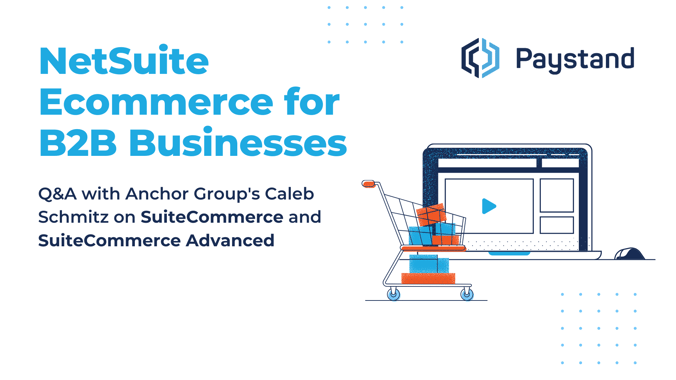 SuiteCommerce is NetSuite's native ecommerce platform. It helps businesses get set up and selling with no hassle and connects your online sales and in-store POS with other parts of your business.
We sat down with NetSuite developer Caleb Schmitz to learn more about what businesses can do with NetSuite's ecommerce platform. Here are some highlights from our discussion.
Skip to section:
SuiteCommerce Basics
Eduardo: A good chunk of our customers use NetSuite's SuiteCommerce module to connect their online stores to other parts of their business. Can you tell us more about what SuiteCommerce is?
Caleb: NetSuite has its own ecommerce products called SuiteCommerce and SuiteCommerce Advanced. They're only available for NetSuite users because it solely connects to the NetSuite platform.
SuiteCommerce helps B2B sellers set up a store and begin selling very quickly. It comes pre-loaded with a variety of modern website themes and has a drag and drop back-end that lets you make quick edits and customizations.
(Screenshot of Caleb's demo SuiteCommerce website below)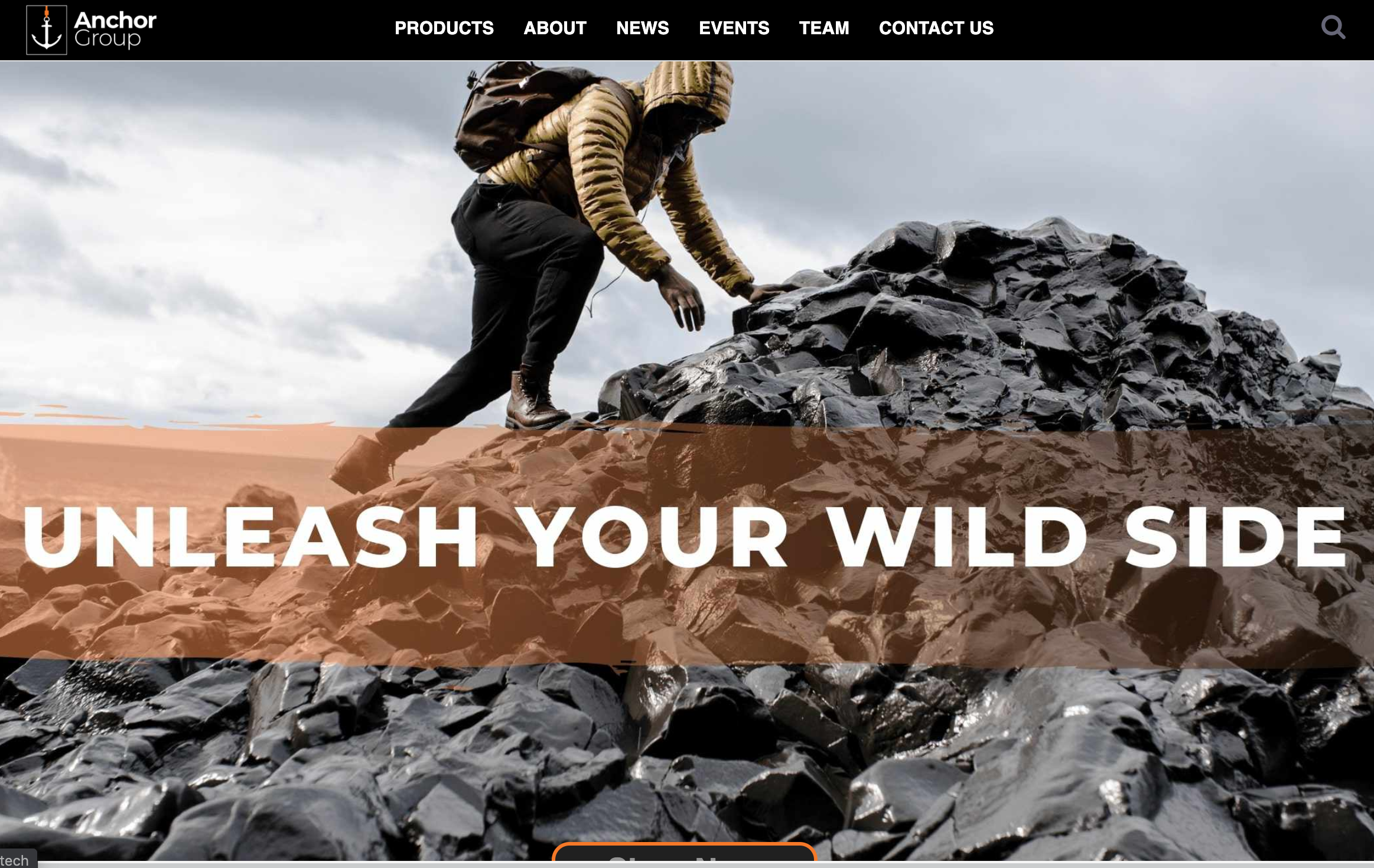 Eduardo: And what's the difference from this, and something like a Magento or Shopify?
Caleb: Shopify is a great option for smaller retailers, but SuiteCommerce is better for midsize and enterprise businesses. As with all of NetSuite's products, SuiteCommerce does more than enable ecommerce. It also connects your ecommerce platform with other core business operations.
So you can provide the same easy shopping experience you get with Shopify, but you can also keep an eye on your online stores, in-house sales, distributors, manufacturers, brick-and-mortar stores and channel partners from a single platform. It's a powerful tool for most companies.
SuiteCommerce vs. SuiteCommerce Advanced
Eduardo: It seems there's a lot you can do with the platform. Are there any major differences in between SuiteCommerce and SuiteCommerce Advanced?
Caleb: So there is SuiteCommerce Advanced and SuiteCommerce Standard. The main difference between the two is that SCA gives more access to developers so they can change the source code however they like. That means nearly nothing is impossible to customize. Depending on your business, this may be really important. Especially if you want your web-store to do something novel or you're enhancing your set up with automation tools.
Eduardo: Can you make any customizations with the standard version?
Caleb: SuiteCommerce Standard still allows for some customizations, but there are limitations. I recommend working with a NetSuite Commerce Partner to build towards your goals, that way you avoid any hiccups. It's always a best practice to make sure you have covered all your bases.
Eduardo: Are there any benefits of using SuiteCommerce over another platform?
Caleb: The primary benefit is that it directly connects to NetSuite without an integration. If you were to use Shopify, Magento, or other ecommerce platforms, you would have to develop an integration to access NetSuite data. By going with SuiteCommerce you can skip all of this and avoid spending money on integrators like Celigo or building a custom integration from scratch.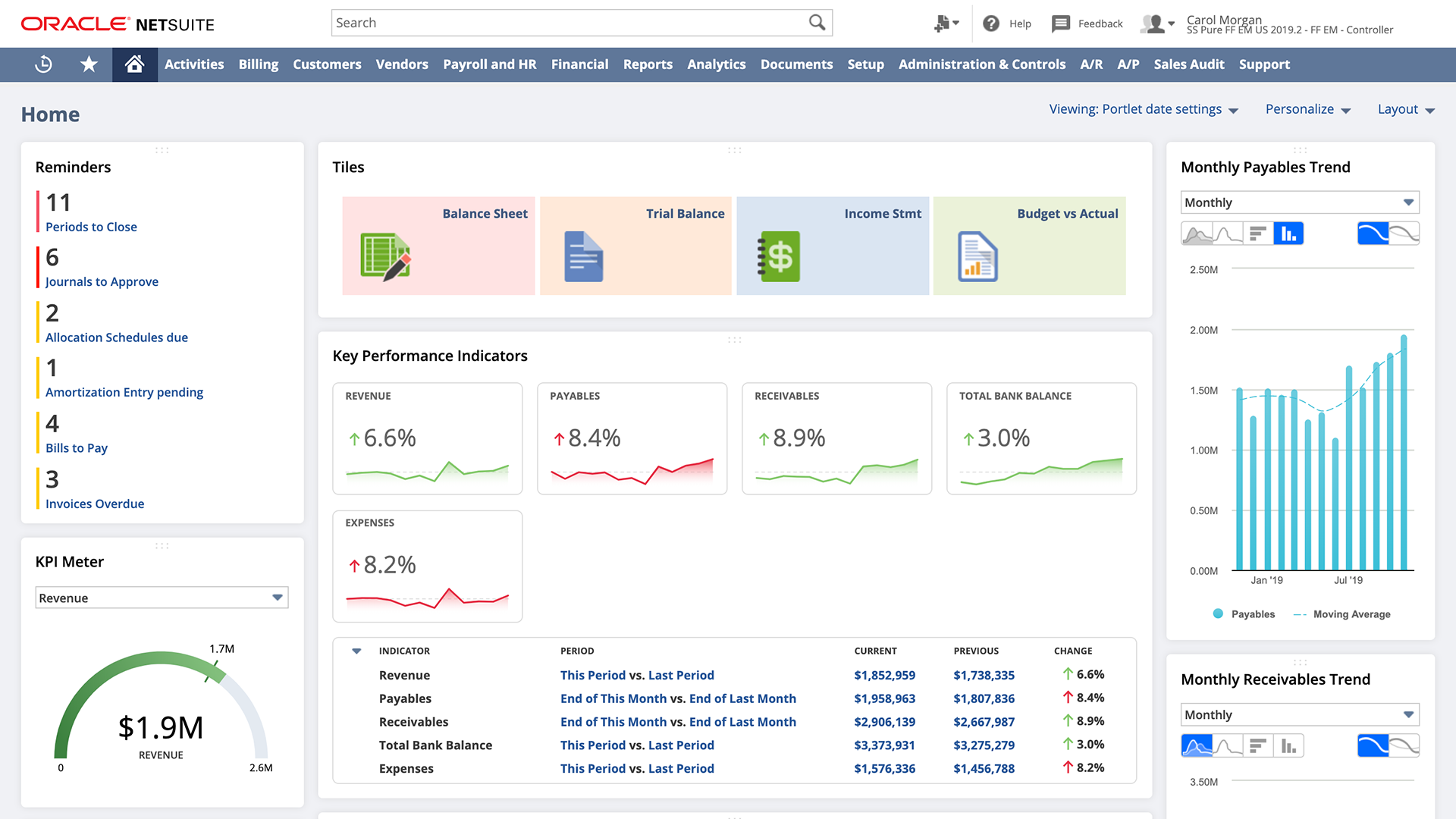 SuiteCommerce Features and Add-Ons
Eduardo: Talking about customizations. I've noticed using extensions and add-ons together with SuiteCommerce is really popular right now. Why do businesses customize NetSuite?
Caleb: Every business has their own unique set of processes. NetSuite services a wide variety of industries and verticals, which means that sometimes businesses need to enhance the out-of-the-box system to fit their needs. Add-ons help you customize NetSuite pretty easily.
Eduardo: What kind of customization options are available?
Caleb: NetSuite has some pre-made themes that might get you close to what you need, but you can also purchase premium themes from a NetSuite commerce partner. Extensions are another thing to consider because they allow for added functionality. An example is being able to display a custom NetSuite record in the 'My Account' section of the web-store.
SuiteApps are applications that extend NetSuite for your industry and business needs. Most run completely inside NetSuite and enhance what you can do from your NetSuite dashboard.
Eduardo: Yeah, Paystand has a SuiteApp that plugs right into the payment process to allow users to pay invoices with all the payment options. Because the SuiteApp is connected directly to NetSuite, Paystand can also automate back-end processes like reconciliation.
Caleb: Exactly. That's why it's smart business to customize NetSuite with SuiteApps and modules. You can connect so many different parts of your operations to improve efficiency and create better customer experiences.
Lightning Round: SuiteCommerce Tips
Eduardo: Okay, so lightning round on anything from implementation to day-to-day usage. Can you give us as many tips and best practices you can think of for all things SuiteCommerce?
Caleb: Yeah, I think so. Let's give it a try.
Use the sandbox before you go live with your SuiteCommerce website.


Don't be afraid of customizations because they will help streamline your business. Just make sure you fully test them in sandbox.


Check out themes and extensions made by companies so you can purchase pre-built customizations.


Avoid ecommerce implementations costs by using NetSuite's platform. You don't need to use NetSuite to implement and you will get more direct responsive attention using a partner.


Start preparing your website mockups early on if you have a graphic designer in house. This helps you think through all the things you want in your website.


Ask your NetSuite commerce partner what types of pre-made options exist when you are thinking you may need a customization. This helps to cut the cost in some areas.
Need Help with SuiteCommerce?
SuiteCommerce helps B2B sellers create sites that engage business buyers and provide the same easy and information-rich shopping experience as a B2C website. If you need help setting up SuiteCommerce, contact us. One of our NetSuite specialists will help you get started.