Here's What You Can Do With Paystand's SuiteApp Features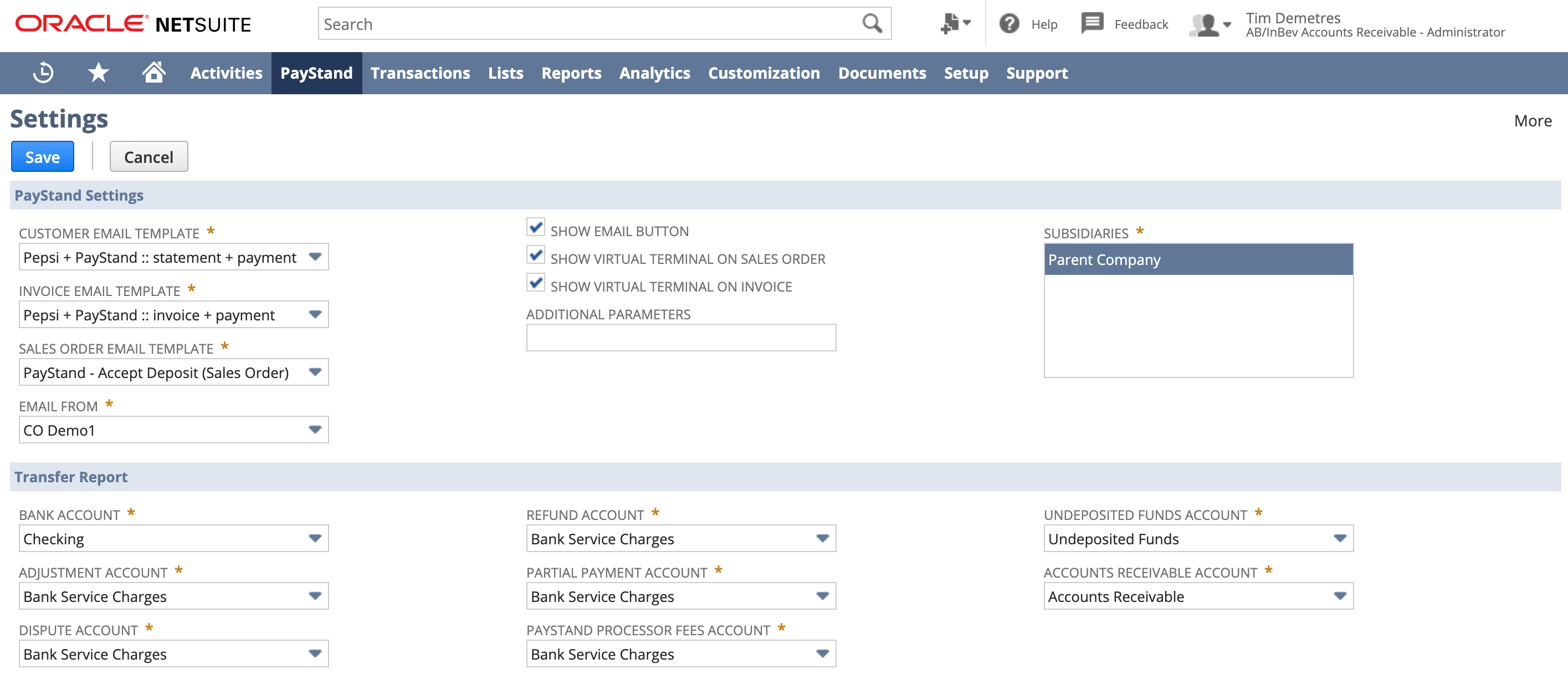 Paystand's Built-for-NetSuite SuiteApp has proven to be one of the most powerful payment integrations in the NetSuite ecosystem. Its flat monthly pricing and zero-fee payment rail make Paystand an extremely enticing payment solution for NetSuite users, and that value is only multiplied when you factor in Paystand's ability to automate the entire A/R process and handle everything digitally.
You won't find any additional costs or markups associated with Paystand's payment network. Instead, you can move money electronically without paying any transaction fees. With robust support for NetSuite functionality, the Paystand SuiteApp streamlines the payment experience and removes hours of manual tasks from any A/R team's workload. Click on any feature below to see what it is capable of.
Smart Receivables
Paystand allows you to create and edit digital receivables so you can capture critical customer data within the receivable itself. NetSuite users love using this feature to attach meta-data and custom fields to open receivables in order to improve reconciliation and speed up the financial close.
Payment Links
You can add payment links to invoices, billing reminders, sales orders, and statements to provide easy ways for customers to pay immediately.

Recurring Billing
Schedule invoices in advance, enable auto-pay, or create your own customized payment schedule to support subscriptions, future invoices, rentals, utilities, and more.
Payment Portal
Paystand's payment portal lets you fully customize the payment experience, allowing you to easily white-label your checkout, interface, and invoices to your brand's specifications. You can also turn payment rails on or off based on your business model.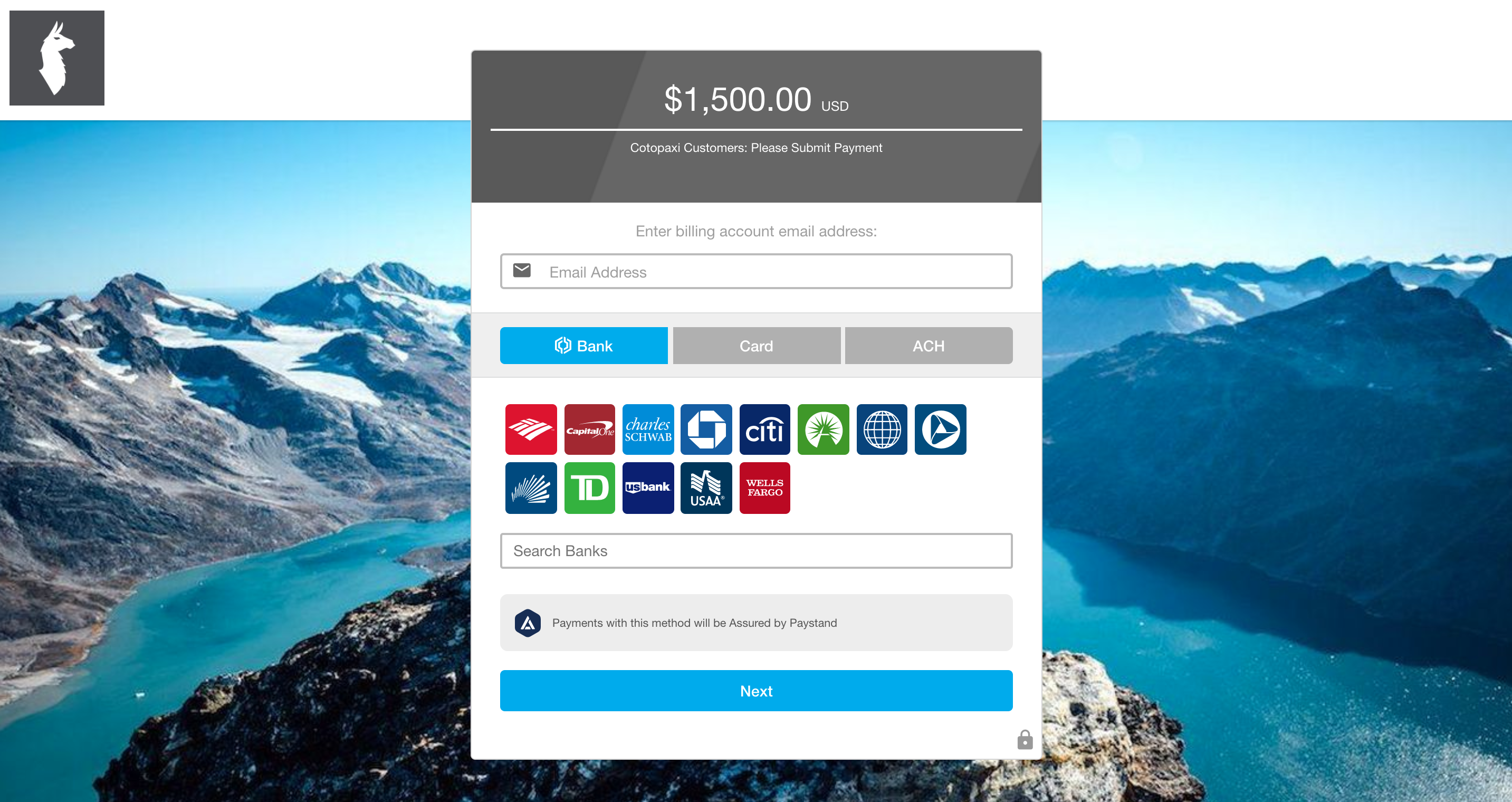 Instant Cash Application
Once you collect a payment, the Paystand SuiteApp instantly applies the transaction against open invoices in your NetSuite dashboard.
Automatic Reconciliation
Paystand also instantly books payments to your invoices, sales orders, and statements, updates your records in real-time, and sends you automatic transfer reports with details of a deposit, its transactions, and any invoices and sales orders a deposit affects.

Deposited Fund Status
When Paystand deposits the funds to your account, the Status in your related records tab will automatically update to Deposited.

Zero-Fee Payment Rail
Accept legacy payment options (ACH, Debit, Credit Card) or use the Paystand Bank Network to eliminate transaction fees. The Paystand Bank Network is a zero-fee, digital payment rail that gives you access to real-time fund transfers and automated payment settlement. It also offers real-time fund verification and payment tracking, so you can immediately check if a customer has sufficient funds to pay an invoice.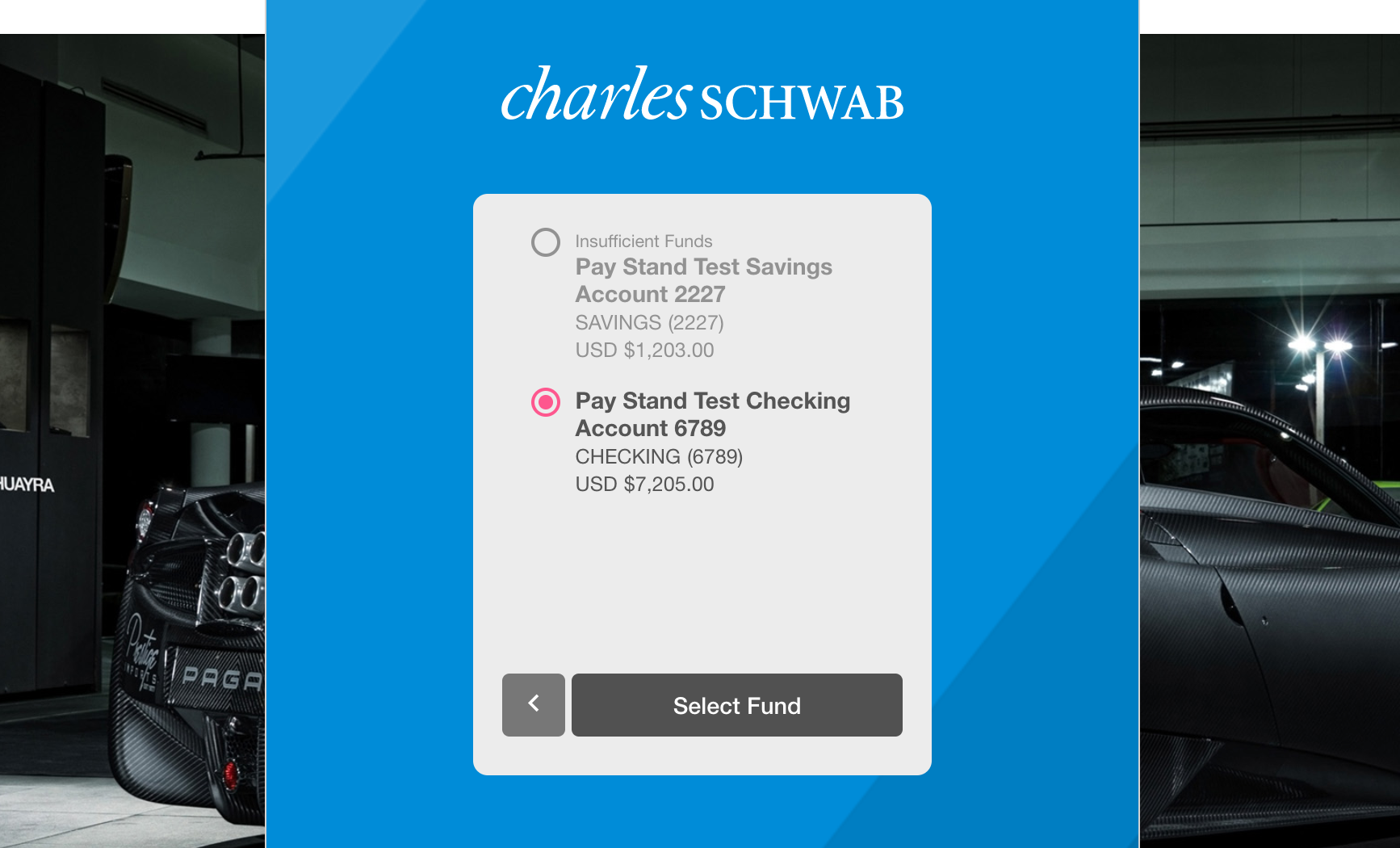 Least-Cost-Routing
Paystand's proprietary Least-Cost-Routing technology helps reduce payment processing costs by steering customers to the payment rail that will result in the lowest cost to the merchant.
Payer-Pays-Fees
Paystand negotiates wholesale rates on your behalf and lets you control who is responsible for paying the associated fee. You can either absorb the cost, split it, pass it on to your customer, or set a threshold that makes the decision for you based on the invoice amount, customer location, or customer type.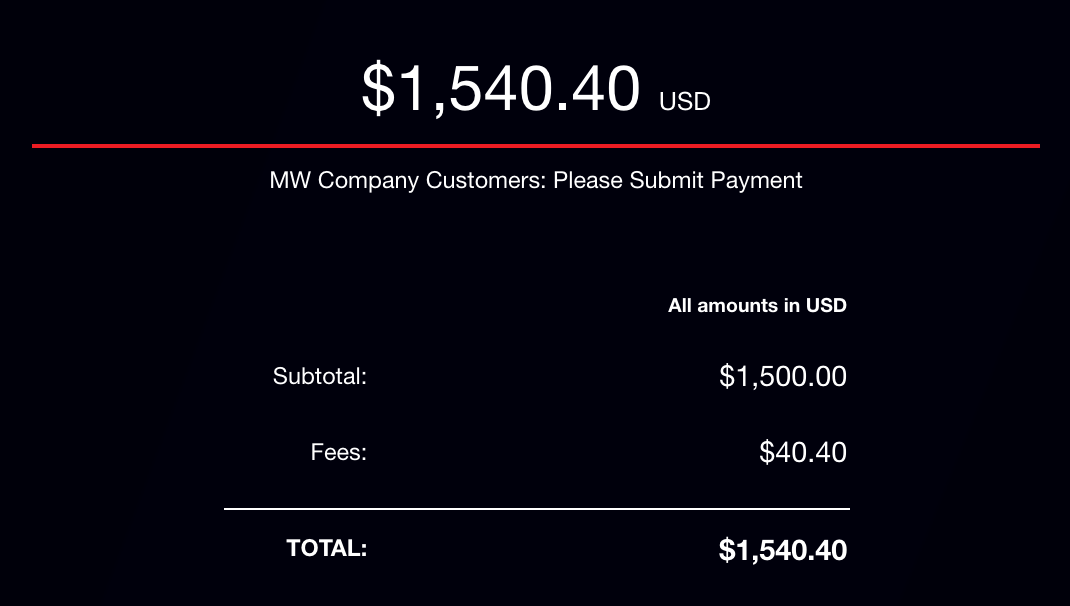 Virtual Terminals
Paystand's virtual terminals allow your team to make a payment on behalf of customers, when authorized, without leaving the NetSuite dashboard. You can also enter payment information from previous payments, filled-in forms, or existing contracts.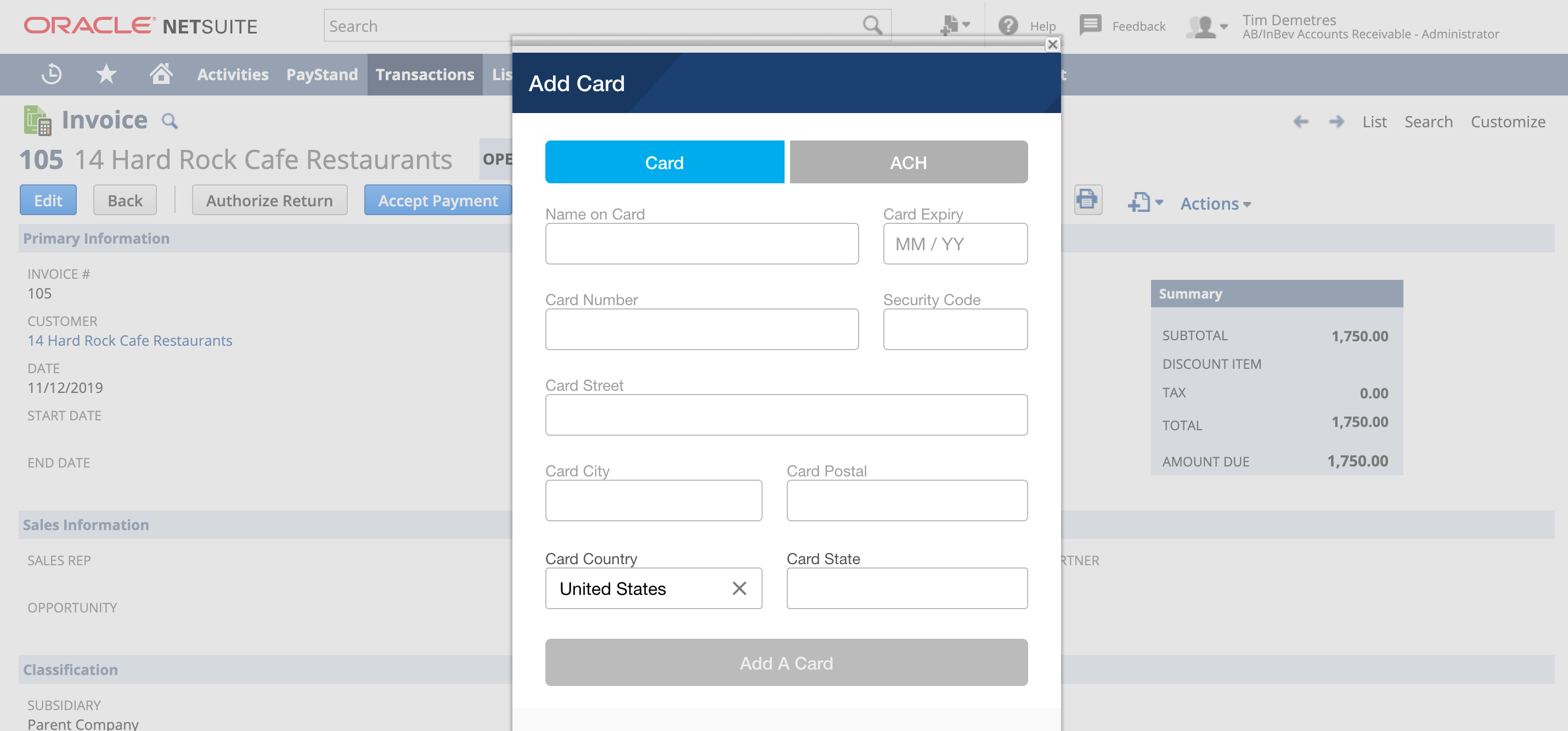 Fund-on-File
Aside from virtual terminals, Paystand also offers NetSuite users fund on file tokenization, a secure method that gives you control to authorize, charge, and re-use your customers' payment methods without accessing their private information directly. As a PCI Level 1-certified payment processor, Paystand adheres to the latest security and fraud prevention standards.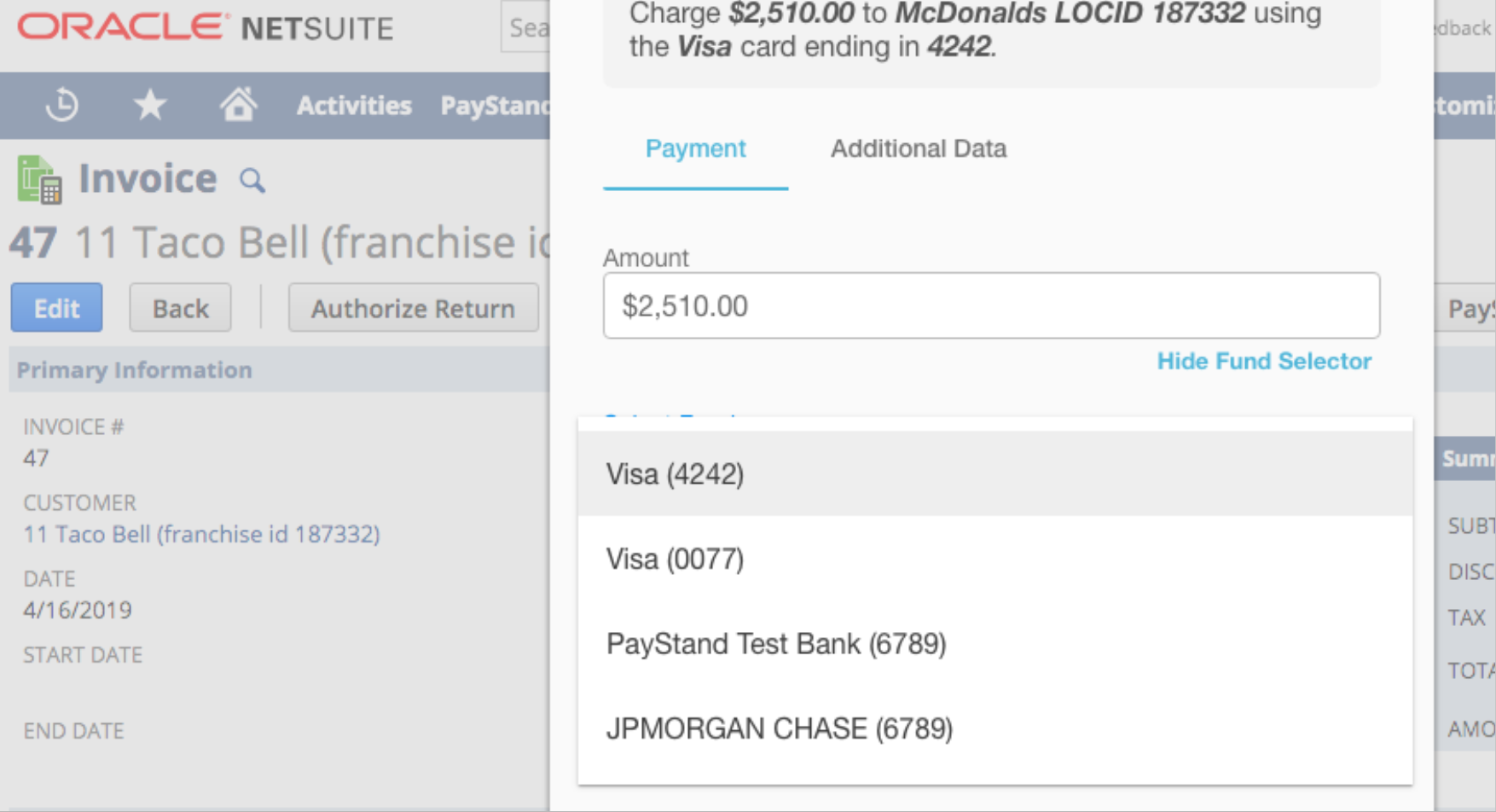 Payment Assurety
Last but not least, every payment made using Paystand's network is recorded on the Assurety blockchain, creating a notarized record trail that is secure, verified, and digitally auditable. These records can't be altered, assuring transactions are valid and free of tampering.
. . .
Elevate your NetSuite experience
Today's finance teams are plagued by costly fees, inefficient systems, and paper-driven processes. And yet, many businesses are stuck with payment solutions that charge outrageous fees, sneak in hidden costs, and often add extra steps to your payment process. It's no wonder why businesses are losing up to 25% of new revenue due to poor billing and A/R processes.
Your Accounts Receivable process doesn't have to require hours of manual tasks to manage it effective. Using Paystand SuiteApp, you can automate everything from invoice to reconciliation without ever leaving your NetSuite dashboard. Schedule a free demo with one of our experts today!