What is a Virtual Expense Card?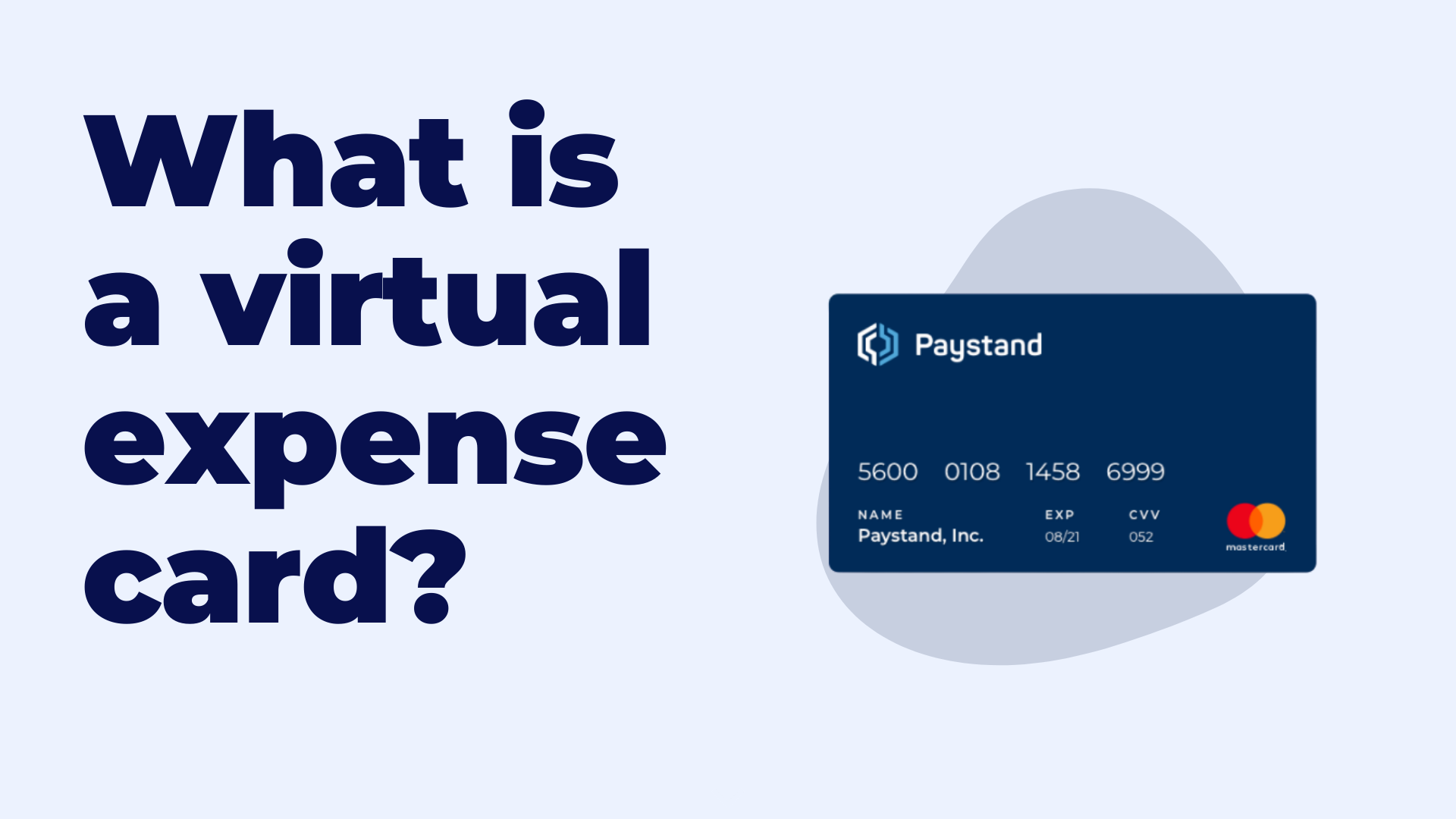 Virtual expense cards are like prepaid cards that employees can use to securely make purchases online and over the phone. These cards work exactly the same way as physical cards and allow businesses to issue 16-digit card numbers in just a few clicks. To the merchant, the transaction looks no different than any other payment, but neither the employee nor the merchant has access to your bank information, adding a layer of security to the transaction.
With virtual expense cards, finance teams get better control and visibility over company spending, Accounts Payable (AP) processes become simpler and more efficient, and all parties in a transaction are better protected against fraud. Some virtual card providers even offer loyalty reward points that can be used on payables or expenses or redeemed for cashback.
Key Takeaways:
Virtual expense cards are prepaid cards that employees can use to make purchases online and over the phone.


They give finance teams greater control over expenses, make AP processes simpler and more efficient, and help ensure all parties in a transaction are better protected against fraud.


Virtual card use is on the rise for businesses looking for better ways to manage company spending. By 2022, virtual card use is expected to reach $355 billion, up from $136 billion in 2017.
How do virtual expense cards work?
Virtual expense cards allow businesses to create a unique 16-digit virtual account number (VANs) that acts as a temporary alias for a bank account. From the processing side, they are treated like a regular credit card during a transaction, except the real payment information is locked away behind a randomized token that makes these credentials unreadable to fraudsters. It's one of the most effective ways to protect personally identifiable information (PII).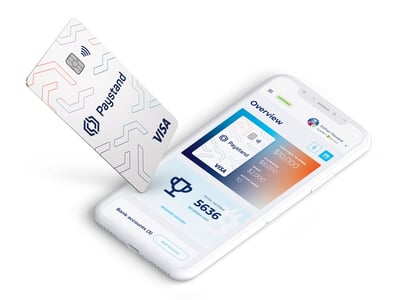 In order for employees to start making purchases, they first need to be assigned access to funds. Paystand is unveiling its own virtual card solution called the Paystand Virtual Card in the next few weeks (sign up for early access). One of the core use cases is, unsurprisingly, expense management.
Here's how the expense management process will work with our new product: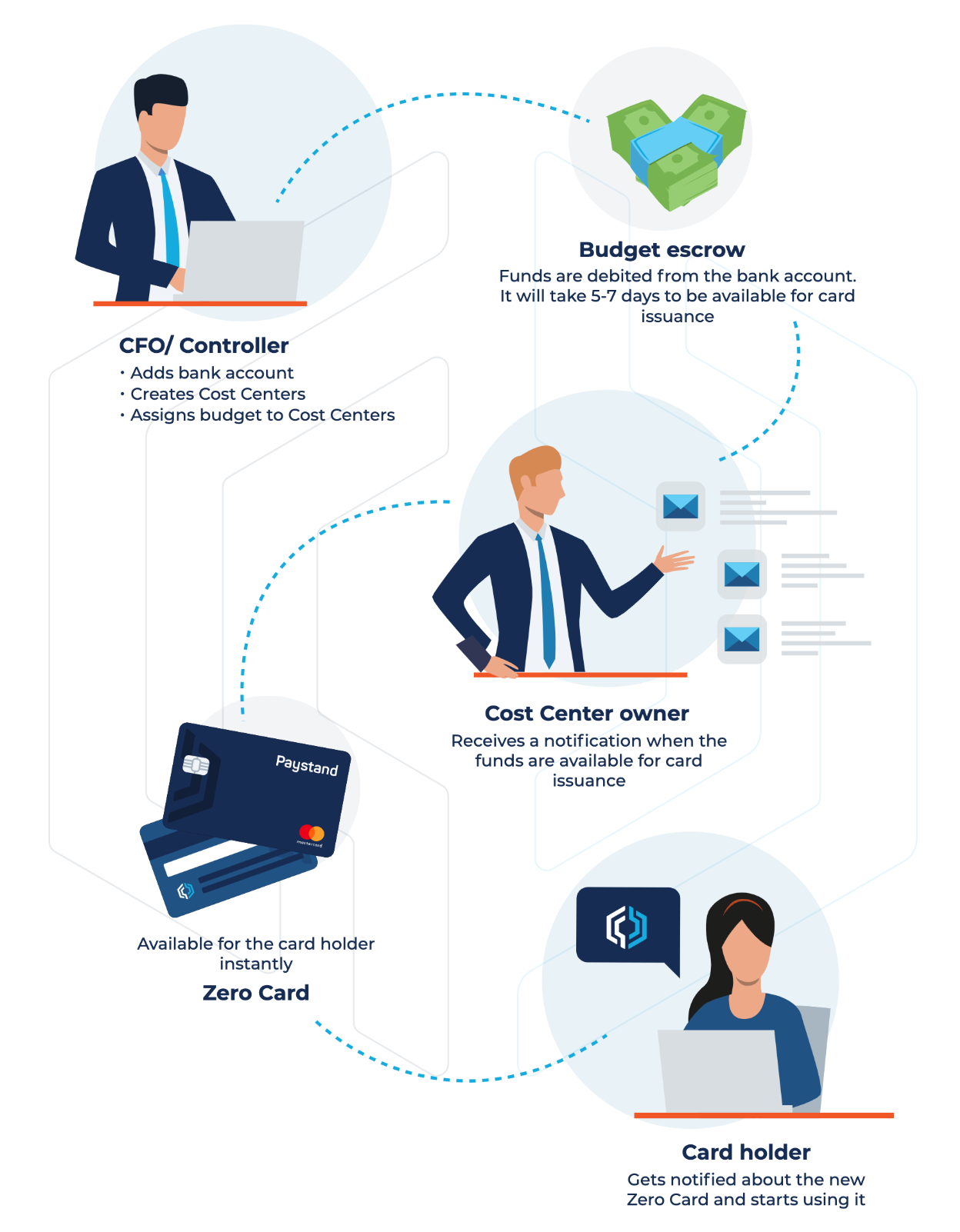 Example of using a virtual expense card
Virtual cards appeal to department leaders and employees because they make it easier to make purchases while reducing the friction of expense approval.
One such benefit is that corporate credit cards usually require employees to pay for something upfront and fill out an expense report in order to get paid back. If an expense is not approved, they run the risk of being on the hook to pay that charge.
With virtual cards, businesses can instead move to a request-based process that issues cards to employees when spend is required. This flips the switch and ensures your business has visibility of spend *before* it happens, reducing erroneous spend and the back-end work required to track and report expenses.
Other common use cases:
To pay vendor or contractor invoices

To reduce transaction fees associated with credit cards

To earn reward points or cash-back incentives on payables

To obfuscate sensitive payment information

To simplify time spent on expense reporting
Benefits of virtual expense cards
More security: virtual card numbers help avoid any data breach issues or fraud with a unique number generated each time you create a card. If a fraudster gets ahold of your virtual card information, you can simply cancel that card without needing to close your entire account and create a new one, so no trail to a bank account exists.


More control: from creating cost centers that give teams and departments control of their assigned budget to customizing expense categories to make expense reports easily understood and tied to line items, virtual expense cards have many unique tools and features to help you manage how much your company is spending at any given time. You can even re-assign funds to other teams or create sub-groups to better allocate the available budget.


More efficiency: using virtual cards to replace outdated payment options like cash or paper checks eliminates all the associated manual-process inefficiencies. No more writing and handling checks and metering envelopes. In addition to saving time, you reduce or eliminate the risks of human error with a streamlined accounts payable process through single-issued virtual cards. Basically, A/P departments can combat the challenges in the accounts payable process by issuing virtual cards.


More transaction detail: one of the perks about using virtual cards is that you can add more details on transactions to streamline the reconciliation process. Normally, ACH only provides 80 characters of space, and wire transfers are limited to 140 characters. Virtual cards don't have these limits, so you can customize remittance information to your business needs.


Reduced chargebacks: unlike "single-use" virtual credit card alternatives, prepaid expense cards make the refund process easier because funds can be re-loaded back onto the account.


Reduced workload: when you replace outdated payment options like cash or paper checks with virtual cards, you eliminate all the associated manual-process inefficiencies. No more writing and handling checks and metering envelopes. In addition, you also reduce or eliminate the risks of human error with an automated process that transfers remittance information to the ERP system, saving countless hours of manual data entry.


Reduced exception processing: because you can tie virtual cards to a dollar amount and set expiration dates, the card will not process payment for any amount higher than the pre-set amount. This added control makes overpayment impossible, in turn reducing time-consuming and costly exception processing.


No credit check required: as a prepaid card, there is no credit check for the cardholder, making it suitable for your team members with "single-use" expense needs.
Choosing a virtual expense card for your company
Virtual expense cards provide too many benefits for employees and businesses to be ignored. They make it easier to make payments, reduce the risk of fraud, and make managing your company and employee spending easier and more flexible. They also add powerful automation and efficiency to your business, allowing you to eliminate the inefficient AP processes and systems that add hours of data entry and manual work to your team's workload.

If you're looking for an automated AP solution for your business, the new Paystand Virtual Card can give you a powerfully flexible way to manage, optimize, and automate your expense management process. Whether you are looking for a one-stop-shop for all things payments, or simply need answers to your questions, our payment experts are here to make your business better.
Schedule a free demo or call us anytime at 1-800-708-6413.