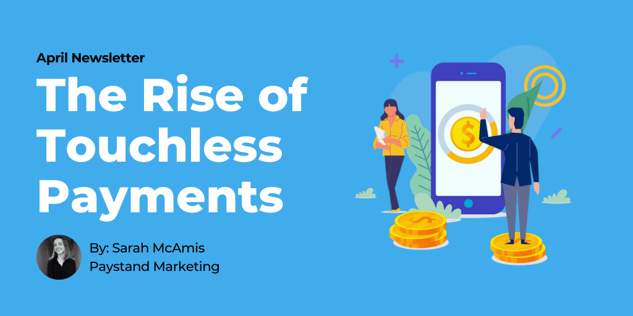 Editor's note: Hey there! This is the first edition of our monthly newsletter, a roundup of Paystand updates and helpful resources to make sense of what's happening in finance. We want to make it as valuable as possible, so please let us know what you think.
This month we're highlighting the rise of touchless payments.
Many businesses have been planning a move towards digital infrastructure, but current events have accelerated this shift dramatically. Finance teams are adapting in new ways to continue processing payments and now every business needs a digital payment strategy.

I've gathered a few links to help you stay ahead of the curve.
Skip to section ⬇️:
Moving your business to touchless payments
As businesses settle into the new normal, finance leaders are asking the question: how can my business continue accepting payments and operate remotely? I gathered a few blogs to help:
Payments and the power of plug-ins ⚡️
Our ERP plug-ins are becoming more powerful every day. Here's a glance at some new features we've added to make payments even more seamless:
SuiteCommerce Advanced: We launched the SuiteCommerce Advanced module for our NetSuite customers. Invoices can now be paid in SCA using all payment rails supported by Paystand. Read this Q&A to learn more about SuiteCommerce.


NetSuite Autopay: NetSuite customers can also schedule invoices to be paid automatically using a payment method on file with Paystand (and we made this feature available to our API customers, too!).


Magento: Our Magento plug-in is now compatible with both Magento versions (Enterprise Edition and Open Source).
What we're reading 📚
The CFO in Crisis Mode: Modern Times Call for New Tools. This essay explores tools CFOs can use to manage cash and allocate resources more efficiently in downturns. The author explains how these tools can also reduce time spent acquiring, scrubbing, and structuring data, so CFOs can focus on the strategic side of their role.

2019 Annual Fintech Almanac. Financial Technology Partners released its annual report on Fintech financing and acquisitions. Notable highlight: 2019 was the most active year ever for Fintech financing, with over 1800 deals and $44.6 billion in financing. The industry is looking healthy and showing no signs of stopping (you're in safe hands with Paystand).

Mary Meeker's coronavirus trends report. Mary Meeker, famous for her insights on tech trends, just published a report on how coronavirus will add fuel to remote work and benefit companies that can adapt to an environment where there are a lot fewer in-person interactions.
Noteworthy Tweets 💬
Finance: Interesting memo by Howard Marks on coronavirus and the economy. If you aren't familiar with his work, Howard is famous in the investment community for his memos detailing his insight into the economy.

"When I see memos from Howard Marks in my mail, they're the first thing I open and read. I always learn something, and that goes double for his book." — Warren Buffet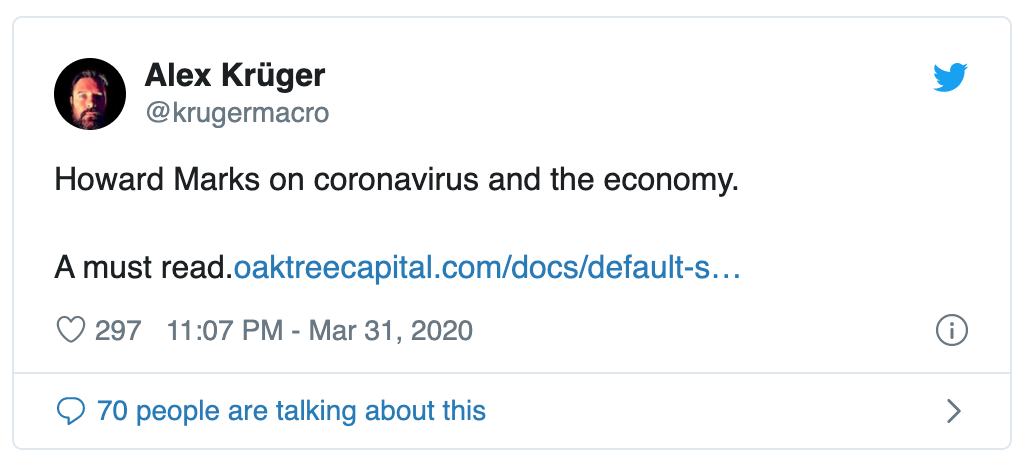 Fintech: Angela Strange, a general partner at Andreessen Horowitz, writes about the role of computer software in the future of financial services. Take a look at this excerpt along with the article included in the tweet below, it's definitely worth a read.

"Similar to what AWS did for computing and storage, new infrastructure companies are rebuilding each layer of the banking stack and providing modern software 'as a service.' Thus, the cost and complexity of building or adding financial services is coming down."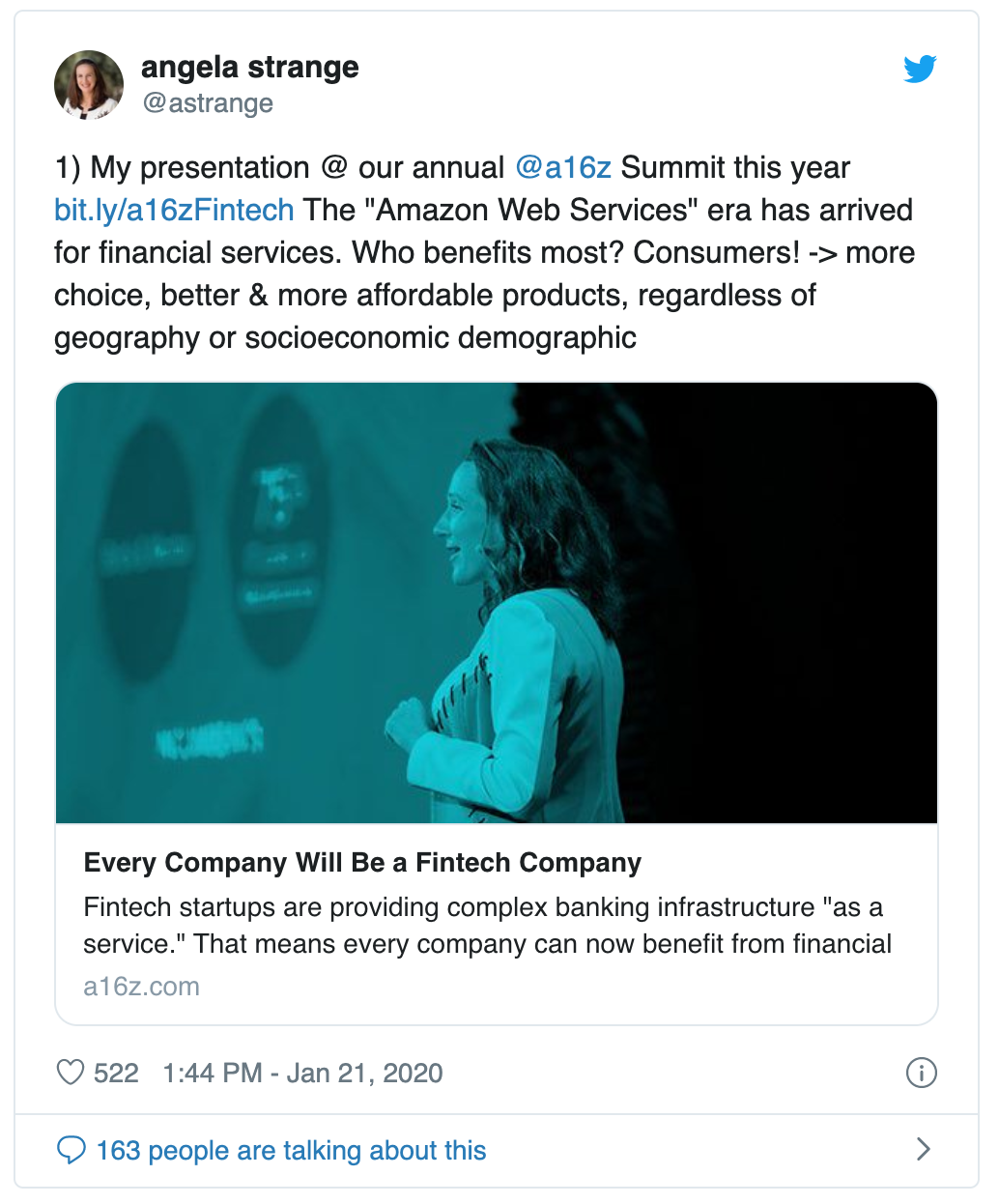 Upcoming webinar 📺
In this webinar, we'll discuss the importance of having a digital payment and remote A/R strategy amidst the Coronavirus pandemic.
Topics we'll cover:
How to digitize your payments process

Payment alternatives to cash and paper checks

How to process payments with a remote workforce

Tips for streamlining your business processes

Best practices for quick implementations
Tags: Monthly Newsletter