How to Choose a Xero Payment Integration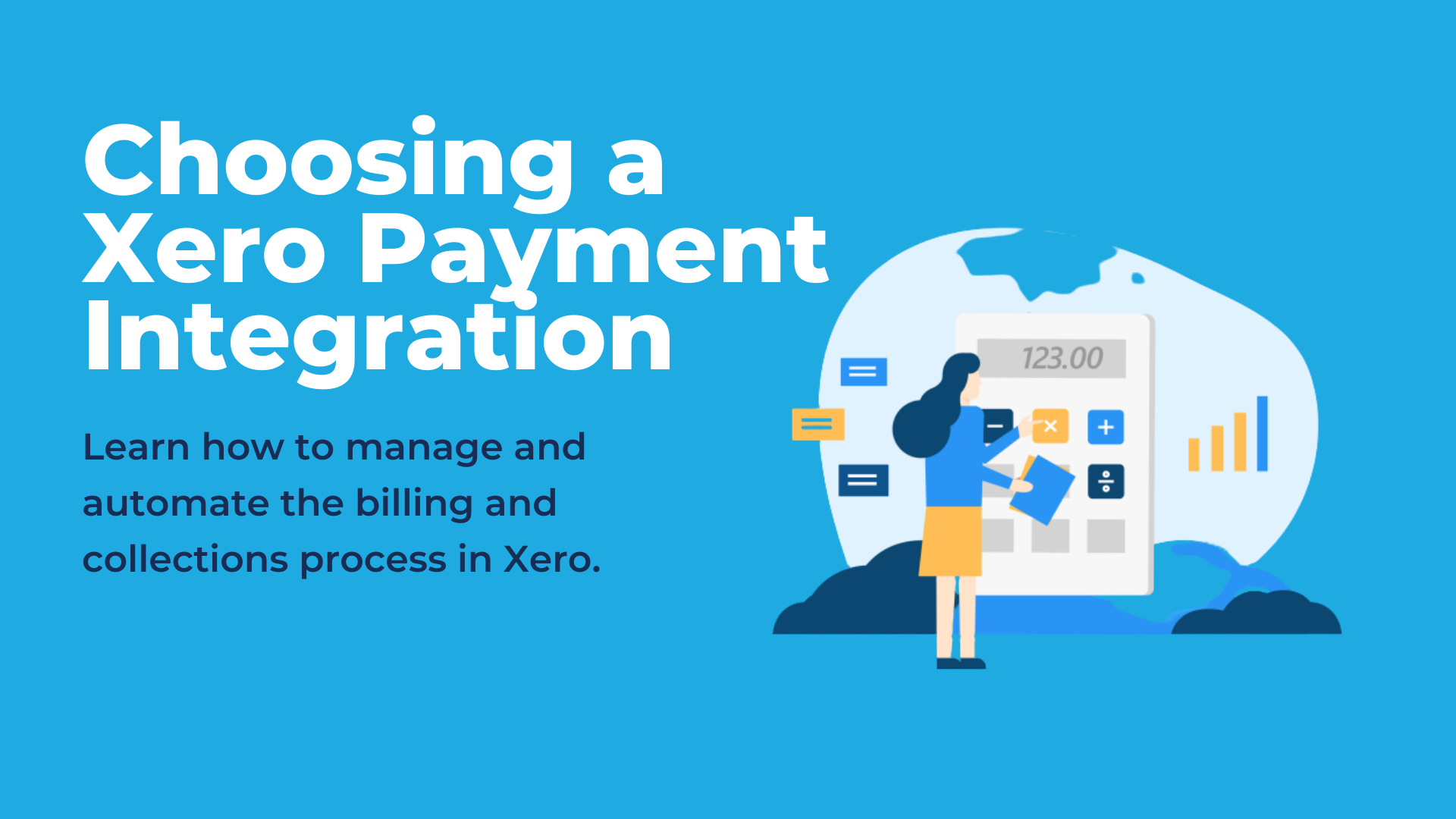 Choosing the right Xero payment integration is an important decision for B2B companies. In today's business climate, customers like having multiple digital payment options and expect the process to be fast, smooth, and secure.
Whether you're looking to accept payments or automate billing and collections, it's important to look for a solution that works with your accounting software to speed up the payments process for both the convenience of the customer, as well as the efficiency of the accounts receivable (AR) department to increase cash flow.
In this post, we'll explain what Xero is and how businesses use it, what to look for in a Xero payment integration, and how Paystand streamlines and automates the entire experience.
What is Xero and how do businesses use it?
Xero is a cloud-based accounting software that offers small and medium-sized businesses attractive integration options to make the accounting flow almost seamless. It has become a dominant player in the enterprise resource planning (ERP) space, especially among high-growth companies.
And because it's cloud-based like Paystand, it means all your financial data is stored online – so you can access it anywhere, anytime, from any device with an internet connection.
Here are some reasons why businesses use Xero today:
They want to shift away from sending paper and PDF invoices to a seamless, online invoicing.


They want to give customers a way to pay directly from invoices.


They are interested in setting up reminders to avoid delays in the billing and collections process.


They need to collaborate with other AR team members in a shared environment.


They want access to powerful integrations that optimize the overall accounts receivable management process.
What to Look For When Choosing a Xero Payment Integration
Your payment software should exponentially improve your internal accounts receivable process and the customer-facing payment experience.
Here are some must-haves to watch for in your search for a Xero payment solution:
Multiple payment methods and flexible options
Payments play a crucial role in the overall customer experience, but they can sometimes be an afterthought. Many users like to have options or they have their own preference as to which payment method they use.
Offering your customers multiple payment options can help you get paid faster, reduce the risk of bad debt, and adapt quickly to changing customer expectations.
Streamlining bill payments for your customers can significantly reduce barriers in getting money from their accounts into yours.
Paystand recommends:
Look for rails that allow for unlimited Zero-Fee payment processing will drastically cut transaction costs. With a rail like Paystand at your disposal, you will also receive instant fund verification, allowing you to avoid bounced checks or declined cards and the manual follow up and cost associated with it.

Streamlined Billing and Collections
Manual billing processes and traditional payments like paper checks require time and effort that can be a burden on internal resources. They also require work from your customers and can create a less-than-ideal interaction with your brand.

We have found that digitization is a key element in todays accounting life cycle in order to speed up time to cash, eliminate human error, manual processing and to create a superior user experience for you and your customer.
Paystand recommends:
You need the ability to consolidate your receivables and have all payment rails presented as options – credit and debit cards with the lowest rate you can find, ACH and direct bank payments, which can eliminate bank transfer percentage transaction fees all together.



Enterprise-Grade Dashboard and Reporting
There's no denying that data-driven insights are the backbone of financial decision-making, helping accounting and finance professionals better understand their customers, receivables, revenue, and more.
Payment solutions with enterprise-grade reporting offer an easy way to access this data, as well as tools to analyze revenue insights and monitor key financial metrics.
Paystand recommends:
The ability to customize reporting to your specific needs as a business is a huge plus here. Ideally, the solution should be able to guide your team in identifying opportunities and red flags based on customer payment history.



Reporting and notifications on both sides of the transaction is another feature to look for. Making sure your customer receives a notification when their payment is processing and when it clears improves customer relations and payment remittance.
Payment tracking is another valuable feature to look for in this bucket. In accounts receivable, you of course are heavily reliant on when you are getting paid – tracking that process is going to improve cash flow.
Optimizing Xero with a Payment Integration
Improving on Xero's speed, efficiency, and automation capabilities, Paystand created an integration to fulfill the three most important accounts receivable needs according to CFOs:
Managing transaction fees and reducing overhead costs.


Capturing payments quickly and efficiently for cash flow.


Optimizing AR operations for better efficiency and productivity.
The Paystand Xero integration essentially automates the highly-manual, accounts receivable process by using software to invoice, process, verify, accept, and reconcile payments on your behalf.
When integrated with Xero, manual processes are greatly reduced to achieve massive efficiency and ROI. Using Paystand, businesses convert receivables into cash 62% faster than the competition and the typical Paystand customer saves $90K in labor, $850K in fees, and $1.2M on total AR costs in just three years.
Let's take a look at some of Paystand's features and capabilities.
Resource: Paystand Xero Integration Overview
Ready to Upgrade your Xero Payments Experience?
If you're looking for a Xero payment integration for your business, Paystand offers powerful payment modules and features that can be combined and customized to meet your business needs. Our software is packed with features to help you manage, optimize and automate the payments experience in and outside of Xero.
Schedule a demo with one of our payment experts or call us anytime at 1-800-708-6413.