The end goal of any payment processing system is to offer a convenient way to transfer economic value securely. This is a very important step in any business as customers have to trust the system to buy services or products. With that being said, not all payment systems are the same. Virtual Terminals provide better overall value in comparison with traditional Point of Sale systems. Not only are they easier to use and understand, but also involve easy setup while maintaining flexibility and providing better value for merchants and customers alike.
Need for Virtual Terminals
A Virtual Terminal is an online platform to process and facilitate electronic payments. It facilitates Card Not Present (CNP) transactions which allows merchants to enter card details without having to examine the card physically. These transactions don't need the buyer and seller to be physically present to make the transaction. This allows the flexibility of making payments over phone or any other communication channel.
Virtual Terminals are the future of transactions. Usually, to use a credit card, a customer has to be present or enter specific card details. Virtual Terminals eliminate this hindrance. They are a cost effective and less resource intensive alternative as compared to traditional POS terminals. Business owners now have a convenient method to process transactions while delivering an easy user experience for customers. Customer Support experiences also improve as all payments are now organized under a single dashboard.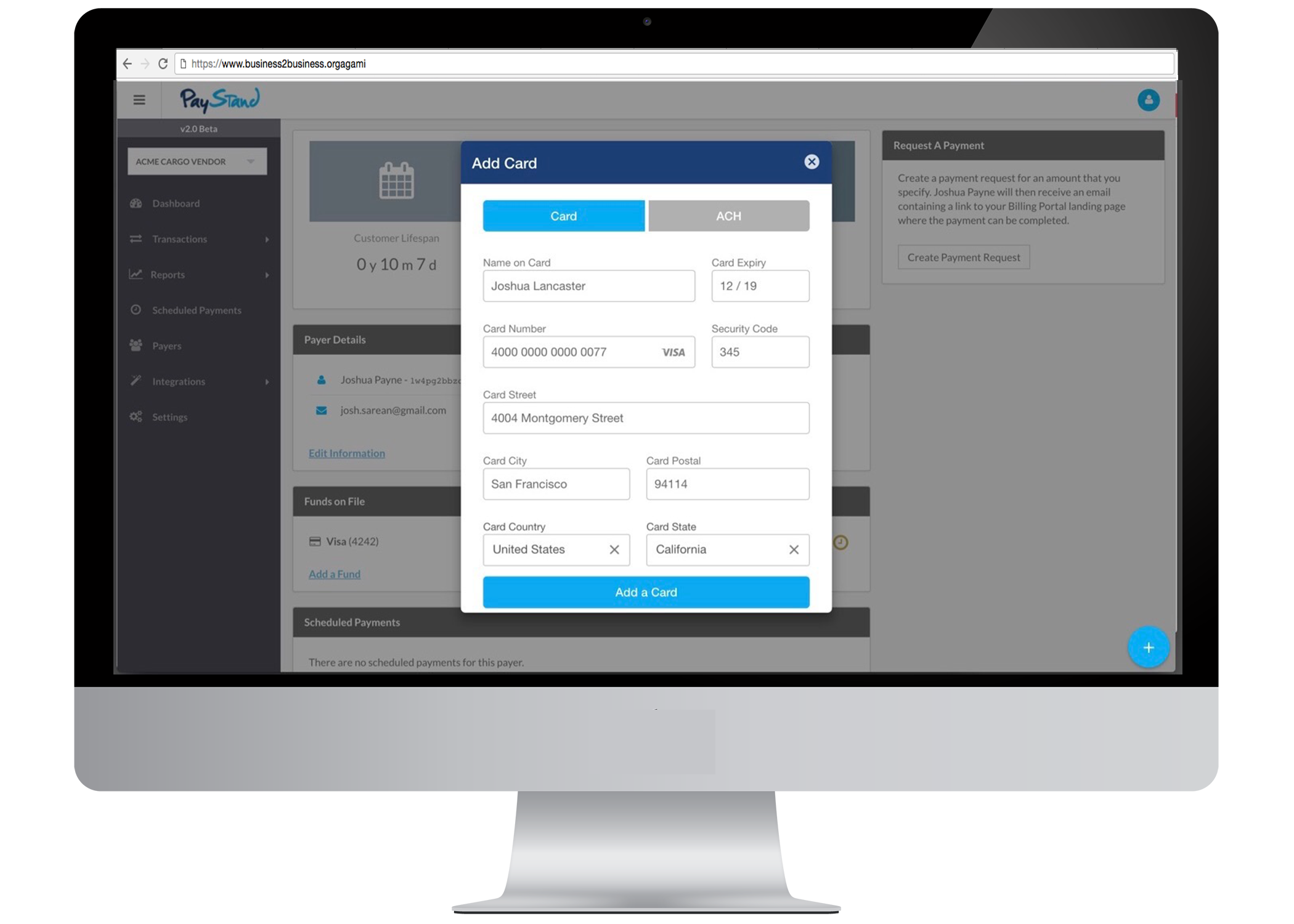 How does it work?
A Virtual Terminal works similar to a physical Point of Sale (POS) framework. Payments are made by Credit Card or Automated Clearing House (ACH) transactions. Merchants utilize the virtual terminal to enter details of a transaction using the data provided by the customer, eliminating the need to swipe a card and enter a PIN or to enter card details online. With virtual terminals, the customer simply shares card details via phone or the web with no additional process necessary.
Virtual Terminals vs Payment Gateways
An Online Payment Gateway is a gateway between the customer and merchant. An online transaction begins with the customer entering card details on a payment portal. The entered card details are encrypted to ensure they don't fall into the wrong hands. This encrypted data is then forwarded to the gateway. The Payment Gateway is responsible for sending this data to the bank to verify and authorize the transaction. The credit card network then authorizes and processes the transaction.
Virtual Terminals are very similar to Payment Gateways -- with only a few key differences. They don't require extra hardware or programming. The merchant involved in the transaction handles most of the work, with the customer passing on payment details to the merchant via phone. The merchant then logs onto the Virtual Terminal to enter card details to process the payment. The Virtual Terminal then contacts the credit card network to authorize the payment. A key benefit to be noted is that transactions made using the Virtual Terminal could be handled without the need for an Electronic Funds Transfer at Point Of Sale (EFTOPS) machine.
While Payment Gateways are used in eCommerce or other customer facing scenarios, Virtual Terminals are generally used by merchants.
How to use a Virtual Terminal?
Log onto the Virtual Terminal Dashboard
Enter the customer's credit card details in the required fields
Once details are entered, the Virtual Terminal contacts the Credit Card Network to authorize the transaction
Notification about the approval of transaction within seconds
The details of the transaction are delivered to both customer and merchant
Transfer of money is done in a few days
Features and Benefits
The advantages of using virtual terminals are many:
Businesses can use them in addition to their current payment infrastructure. Smaller businesses having a low throughput of transactions could also use virtual terminals, as it isn't resource intensive and needs no new equipment.
The payment process is instantaneous, easy to use, and directly made from the browser. With the user experience of the Virtual Terminal dashboard being simple and intuitive, the cashier handling the terminal doesn't need any advanced computer skills.
Virtual Terminals do not need additional hardware components. This allows any business to embrace their benefits, without worrying about the overhead of initial setup cost.
Recurring payments could be scheduled and accessed from the secure dashboard which contains a history of previous transaction details. This allows easy follow-up on payments processed and pending.
Customer's physical presence isn't required. Payments details are exchanged over the phone, from partner agreements or even from existing contracts.
Virtual Terminals ease the payment process for sales through mail order and telephone orders, as well as off-site sales events.
The PayStand Virtual Terminal
The Virtual Terminal that is built into the PayStand platform is completely integrated without additional costs. Notably, other processors charge for what PayStand provides as part of its service.
The virtual terminal is free with any PayStand dashboard.
Transfer of funds occurs on a daily basis with a downloadable report of the transactions.
All transactions are stored on a ledger allowing easy access to details regarding recurring payments or multiple payments.
Final Thoughts
Virtual Terminals provide an easy way for merchants to process transactions in situations where the client can't be physically present. This along with their low cost of setup make them a very attractive proposition for merchants who operate via mail and telephone orders. The technology behind the Virtual Terminal is robust and thoroughly tested, supplying enterprise grade security and speed. Learn more about virtual terminals on our website.