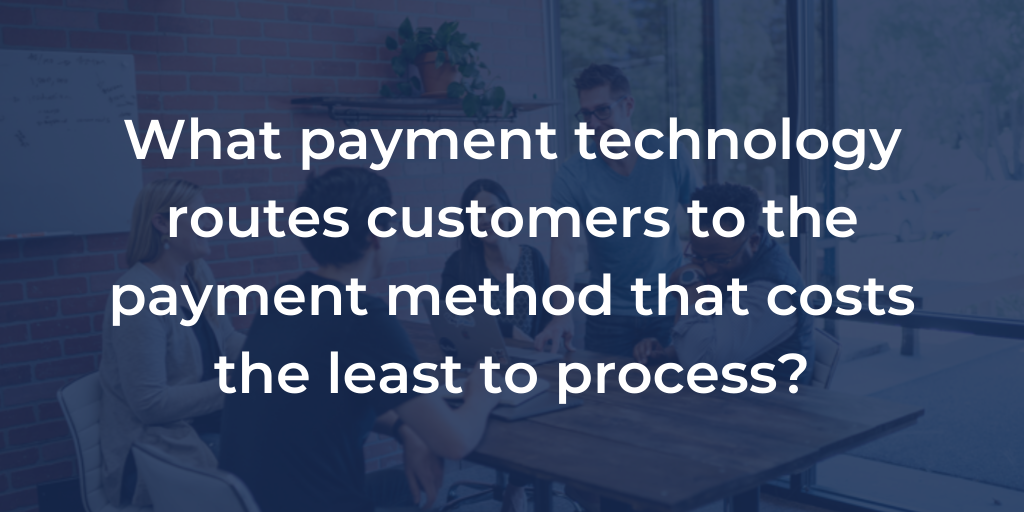 Paystand's Least-Cost-Routing technology is designed to steer customers to the payment rail that will result in the lowest cost to the merchant. Paystand's platform also allows you to control which payment options appear in your payment portal, helping you reduce fees and processing costs.
What are the Benefits?
Paystand's Least-Cost-Routing technology is one of the most powerful tools you can use to reduce transaction fees. It is much more simple than it sounds – you can think of it as "which rail can process this payment for me the cheapest?" scenario.
This is especially useful if you accept cards because not all cards cost the same: credit cards are more expensive to accept than debit cards for example, in part because the balance of the debit card is backed by actual cash in a card-holder's account. Some credit card networks charge over 4%, whereas your average debit card processor charges less than 1%.
Benefits of using Least-Cost-Routing:
Lower transaction fees
Reduced processing costs
Automatic, no effort required
Wholesale bank rates
Wholesale credit card rates


How does it work?
By combining our payment network with over 18,000 of partner banks, Paystand is able to choose the fastest and lowest cost routes for processing customer payments. For our customers this means lower fees and faster collections.
Without any effort needed on your part, Paystand automatically examines each transaction, makes a multitude of decisions incorporating your rules and federal guidelines, and instantly reroutes the transaction to the payment option that will charge the least for that transaction.
. . .
Do you want to reduce overhead costs, eliminate transaction fees, and streamline collections? Schedule a free demo with one of our experts or call us anytime at 1-800-708-6413.
Tags: Payments, merchant fees, Digital Payment