What is Payments-as-a-Service?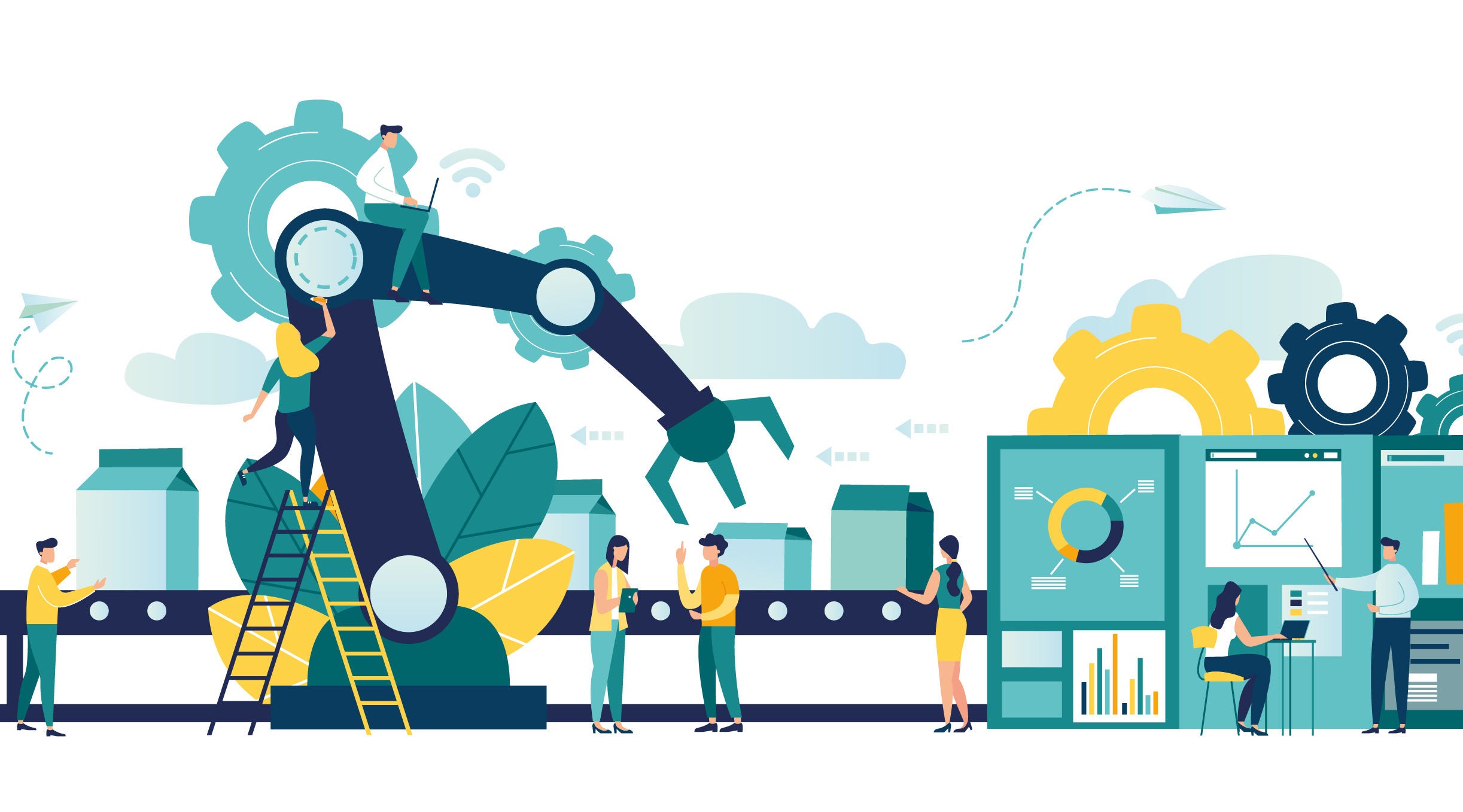 Payments-as-a-Service (PaaS) is a cloud-based approach to commercial payments pioneered by Paystand. Essentially, it moves your cash cycle into the cloud and helps you automate the back-office financial process from end to end. In addition to this, instead of charging customers fees based on transaction volume, subscribers only pay a flat monthly rate to Paystand's software.
PaaS software is easy to use and manage, and it's highly scalable because it doesn't need to be downloaded or installed on individual devices in order to onboard an entire finance team or business. This is especially helpful for fast-growing startups, large companies with multiple subsidiaries, and remote teams.
In this post, we'll answer the most frequently asked questions about PaaS.
What is the purpose of Payments-as-a-Service?
Payments-as-a-Service evolved out of the growing recognition that today's financial system is plagued by costly fees, disparate data sources, and paper-driven processes. PaaS removes much of the cost and complexity from the traditional payment process, speeds up collections (and, in turn, time-to-revenue), and frees up accounting teams to focus less on paperwork and more on high-value activities likes forecasting.
With a PaaS solution, executives gain the ability to not only analyze data and cash flow in real-time, but to make actionable decisions about financial management that improves and supports revenue growth.
In the PaaS model, the advantages are well documented:
3.2x higher Return on Investment (ROI) than traditional solutions
Zero-fee digital payment options (Paystand network)
50% lower costs to manage end-to-end A/R process
Upgrades monthly vs. once every 5-10 years (or longer)
No hardware costs or need for lockbox services
PCI DSS certified payment processor
What are the Benefits?
There are plenty of advantages to moving your payments to a cloud-based solution like Paystand. PaaS can provide extremely notable advantages to the standard business environment. Let's take a look at a few key benefits:
Easy Access: All you need to login is a browser and an internet connection. Since your data is stored in the cloud, you can get work done from anywhere you want.


Fast Implementation: Paystand's software does not need to be installed on individual machines. Once our solutions team sets up your account, your team can start accepting payments immediately.


Improve Compliance: Some PaaS solutions automatically create e-Notarized, digitally auditable records stored on the blockchain to guarantee that payments are secure and free of tampering.


Lower Costs: Reduce monthly costs and increase forecasting accuracy by switching from volume-based pricing to flat monthly rates. The company is responsible for handling maintenance, that means product updates, PCI compliance, security, and new upgrades — all of this is included as part of your monthly subscription. You don't need to worry about any of it. (Note: Paystand customers save ~51%)


Reduce Fees: PaaS solutions offer a number of ways to reduce processing costs using intuitive software (see: Least-Cost-Routing). You can also remove fees altogether using zero-cost payment rails, which allows customers to move money electronically without paying any fees.


Shorter Monthly Close: Use automation features to instantly reconcile payments, update records in real-time, and set up alerts and trigger that complete A/R tasks on your behalf. (Note: Paystand customers close the books 30-50% faster)


Software Updates: Expensive upgrades become a thing of the past with PaaS. Instead, Paystand updates the software on a regular basis (typically, every 2 weeks) — similar to how you routinely receive free updates to apps on your smartphone. These updates contain new functionality and capabilities — often because customers like you have requested new features.

How does it work?
PaaS software runs directly through your web browser — such as Internet Explorer, Google Chrome, or Mozilla FireFox — making it unnecessary to download or install software.
Files that would normally be stored on a hard drive are stored online. Because the information is stored in such a way that it is always accessible, you can log into a service like Paystand and perform A/R tasks on any computer on the planet with an Internet connection.
The important financial documents associated with your business are protected from nearly all of the catastrophes that could spell havoc for your organization if you were using traditional storage methods:
If someone breaks into your business and steals your work computer, you don't have to worry about them getting access to all of those financial documents at the same time. Your financial documents are safe because they were never stored on that computer in the first place.


They're also safe from a fire, from a hard drive failure, from general data loss and other types of situations that business owners needed to worry about in the past. PaaS software also takes the extra step to encrypt your data to help keep it safe from malicious individuals who may be trying to access it using computer systems, viruses and through other means.

All you need to do to use a service like Paystand is open your Web browser of choice on your device, navigate to the official Paystand website and log in using the username and password associated with your account. All of your account information will be available from your device, regardless of its size, its operating system, its technical specifications or brand.
. . .
Do you want to reduce overhead costs, eliminate transaction fees, and streamline collections? Schedule a free demo with one of our experts or call us anytime at 1-800-708-6413.