We Are On A Mission

We live in a digital world. However, even today, $550B of US business payments happen using paper check. While many of the business processes have been automated, B2B payments continue to require manual processing of paper checks with associated challenges of tracking, reconciliation, and manual labor.

Why do businesses that are highly efficient not use digital forms of payment? The answer lies in the complexity of payment processing and transaction based cost models of today's payment methods such as credit cards. Businesses do not want to pay 2-3% of the total invoicing price to credit card companies when transacting with other businesses they trust and transact frequently at high volume and high average cost of each bill.

With the evolution of mobile, cloud, and blockchain technology, the founders of PayStand understood that this decades old problem can be solved by taking a brand new approach. An approach where businesses are charged for software (SaaS) and not based on transaction volume. PayStand has developed the first modern digital payment system for business to business transactions, enabling enterprises of all sizes to reduce their time to cash, lower cost, and improve their operational efficiency. In addition, to ensure that organizations can get one comprehensive platform for all payment needs, PayStand provides organizations with the ability to use eCheck, ACH, debit cards, credit cards, and even digital currencies. The platform learns from the transaction history and drives transactions from higher cost payment methods to our modern payment engine that can provide dramatic savings over legacy solutions.
PayStand is venture backed by leading investors in Silicon Valley and has been recognized as one of the disruptive forces in business payments by publications such as TechCrunch, Wall Street Journal, Mashable, Forbes, and many others.
Our Team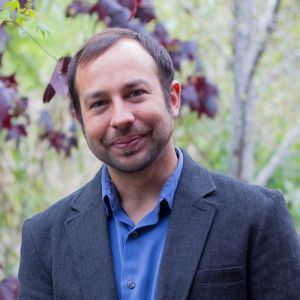 Jeremy Almond, CEO & Co-Founder
Jeremy has spent the last 15 years in the tech-industry as a serial entrepreneur, startup adviser, and occasional investor. Jeremy has helped dozens of B2B companies drive adoption of digital commerce, and is still an active board member at a number of fintech companies. He started his career in technology as an engineer at nanotech startup Digital Instruments, which was acquired by Veeco (NASDAQ: VECO). At Veeco he led architecture, helping the company shrink massive computers down to devices that now fit in our pockets. He also led their global ERPimplementation (15 years ago) where he got his first glimpse into the challenges of enterprise payments. He's been thinking about how to use technology to innovate in B2B financial services ever since. Jeremy holds a BS in Computer Engineering from the University of California and a Masters in Business from the University of Massachusetts.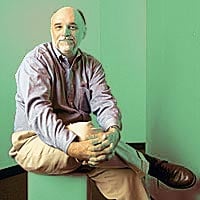 Mike Parks, Sr. VP of Customer Solutions
Mike has been a senior executive at enterprise technology companies for over 30 years. Before PayStand, he was the CIO of Virgin Mobile, building a next generation telco in a highly regulated industry. Mike is no stranger to financial services, previously serving as the EVP for Wells Fargo's Credit and Bank Integration team. He also as served as the Chief Delivery Officer for Nexient, as well as senior executive roles at Sabre, ADT, Northpoint and Sataym. Clearly Mike has a pension for disrupting large traditional industries . Now Mike spends his time leading PayStands customer & operation teams to ensure all of our enterprise partners have been delivered an amazing, secure, and efficient experience at PayStand.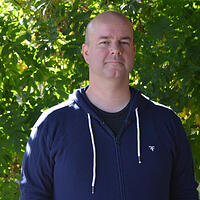 Scott Campbell, Co-Founder & Head of product
Scott has been a product leader and engineer at several groundbreaking organizations in finance and big tech. He served at Google, refining their Local Search product. He helped simplify financial products at Morgan Stanley. He also helped to build dynamic ad insertion into streaming media (in 1999), served as Developer & Lead Network Engineer for the MTV Product Urge and Lead Engineer at Context Web, one of the leading real-time ad exchange solutions. He holds both a BA in Business Administration and BS in Computer Systems from New York University.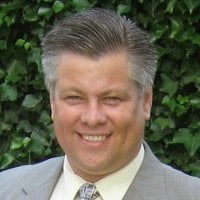 Frank Steegmans, VP of Engineering
Frank is Software Architect and team leader with a track record of delivering reliable and highly scalable applications and systems for both the Web and the enterprise, building strong teams, and using agile methodologies before they were fashionable. Frank has deep experience in financial applications and security as a former Senior Software Architect at Bank of America, and has also built massively scalable SaaS systems at Sugar CRM and others. Originally from Belgium, he enjoys sharing his disdain for American beer with anyone who will listen.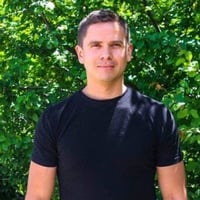 Elliot Weaver, Lead Engineer
Elliot is a full-stack hacker who loves to build beautiful code at PayStand. He's a ninja at building systems that work elegantly and scale, with previous experiences working on VMWare, SocialCast, Americas Strong, Concordia and a host of other startups. He enjoys tinkering with new languages, and currently is a huge Angular.js fanboy. His BS from the University of California Santa Cruz is in Mathematics, which means he actually understands how blockchains & other crypto based technologies works in a deeper way than the rest of us can.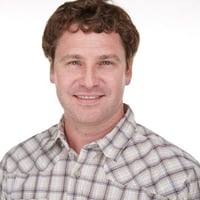 Todd Snider, Director of Customer Success
Todd is the affable concierge to PayStand's technology for our customers. He's committed to making each and every new member of the PayStand community successful. Todd comes to PayStand from Apple, where he absorbed what creating a great customer experience is all about. Previously Todd was the executive of Kap7 International, a mid-market manufacturer, who experienced much of the growth and payment challenges that our customers have had before finding PayStand. Like everyone at PayStand, Todd passionately believes technology can improve the world; Todd's first experience with startups was with a clean water technology company that grew to help treat wastewater in developing nations. Todd has both a bachelors and masters degree from Stanford.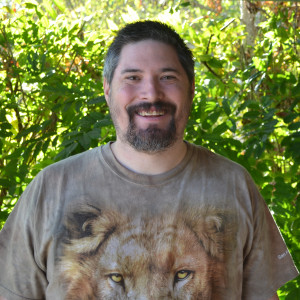 Josh Payne, Operations Engineer
Josh is a back-end coder who loves to build stable, high-quality systems. He is fluent in Mysql, PHP, Java, Objective C, and a bunch of other acronyms. His natural tendency is to create orderly systems, which is why he holds a Masters in Computer Information Systems and spends his spare time modding Minecraft Servers.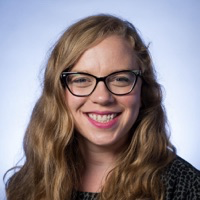 Claire Lovell, Senior Product Manager
Claire focuses on product for PayStand, helping to design new features to meet customer and strategic needs as well as helping to manage the agile development process. Her role includes scoping and specifying stories for the development team to work on, building sprints and meeting with key stakeholders for product input. Before joining the product team at PayStand, Claire worked at several Bay Area SaaS startups as their Customer Success Manager.
Jaymit has strong analytic and development skills in structured and object oriented programming. Jaymit is proficient in all aspects of full-stack development and focuses on ensuring the quality of PayStands releases are always at our best. Jaymit previously worked at western digital in the software team. Jaymit holds a bachelors degree in technology from his motherland in India as well as a masters degree in computer science from San Jose State University.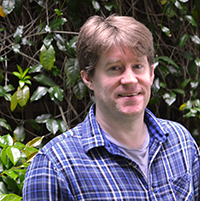 Matt Ouellette, Project Manager/Front-End Developer
For over 15 years, Matt has been working in web development. He's created a breadth of stunning projects in the entertainment and tech industries as a front end engineer. Now doing Project Management and Front-end development for PayStand, he works closely with Customer Success to enable an incredibly delightful user experience for our customers. When not crushing it at PayStand HQ, Matt can be found backpacking with his wife in the Sierras. .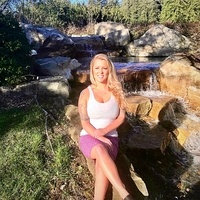 Kenzie Earle, Market Development Manager
Kenzie is a results-driven marketer with successful track record in delivering KPIs that exceed expectations. She has a background in both the B2B and B2C realm with expertise ranging from all-channel optimization to brand development to cross-media marketing - and almost everything in between. Kenzie is no stranger to the intricacies that SaaS presents as she has worked with other tech and software companies in the Bay area. Kenzie has spent a large portion of her career working as a liaison between tech agencies and high profile clients to bring exponential growth to their brands through strategic deliverables. She applies that same tactical approach in the PayStand branding and marketing strategy.
Amy is an accounting professional with more than 15 years of progressive experience within the private, financial and government sectors. Her strong analytical, finance and communication skills make her a knowledgeable asset to our company. She brings her technical knowledge and skills through her previous experience in the Healthcare, Finance and computer-related industry to better understand and serve our clients needs.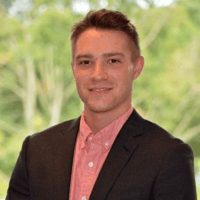 Tim Demetres, Sales Development Rep
Tim is on the front lines for PayStand, fulfilling the Sales Development role. He is dedicated to uncovering new leads, identifying opportunities, and moving prospective customers down the funnel for the executive sales team. Previously employed at SiriusDecisions, Tim developed a strong understanding of the B2B realm and discovered his passion for the tech industry. Tim loves taking advantage of his new life in Santa Cruz, CA, by surfing and exploring the Bay Area.
1
Where We Are Located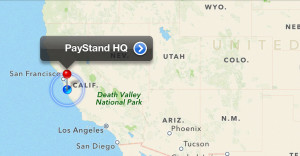 We are located at the Enterprise Innovation Centre in Scotts Valley, CA, just a short drive to Silicon Valley and the epic Northern California coastline. Our team gets to work in a beautiful campus complete with a gym, basketball court and olympic-size swimming pool.
Contact Us
Email: support@paystand.com
Phone: 1-800-708-6413
Twitter: @paystand
Snail Mail: 100 Enterprise Way, Scotts Valley, CA 95066