Payments-as-a-Service leader adds former Tipalti senior executive to spearhead sales and drive another year of explosive growth.
SCOTTS VALLEY, Calif., June 20, 2019 — Paystand, the digital B2B payment network for the future of commercial finance, today announced Mark Hassin as its new Senior Vice President of Sales.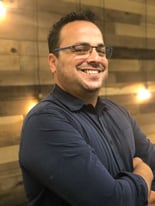 Hassin is a key executive hire as Paystand scales its network to meet the growing demand of enterprise finance teams. He will lead the sales department and oversee customer acquisition as the company prepares for another year of record growth. Prior to Paystand, Hassin was Chief Revenue Officer at Tipalti, the leading accounts payable software provider, where he built its first US sales team and helped grow revenues 10X. Before that, Hassin was the VP of Strategic Accounts at BlueSnap, an eCommerce payment processor, where he led sales and customer success teams for five years.
"Paystand has made tremendous strides this year, and is now among the fastest growing B2B fintech companies in the world," said Paystand CEO and Co-Founder Jeremy Almond. "Our industry has been slow to adopt digital payments, but the shift from paper is now inevitable. Mark's vision and ability to scale high-performing sales teams is the perfect addition to Paystand as we accelerate growth and help businesses of all sizes adopt modern payment technology."
Most recently, Hassin led a strategic sales consulting practice focused on helping companies grow revenues, build effective sales organizations, and realize value through sustainable growth. But, he felt a strong affinity to Paystand.
"You can't drive change in this industry without an ambitious mission, and I've never seen a vision as strong as what Paystand has planned for commercial payments," said Mark Hassin. "While the rest of the industry is focused on incremental improvements, Paystand is reinventing commercial banking infrastructure altogether, taking the industry digital, eliminating transaction fees, and building a path to instant, secure payments. It's clear to me this is the next big enterprise payments company and I couldn't be more excited to join Paystand at such an inflection point."
This announcement caps off a banner year for PayStand that included an $8 million Series A round, a residency and partnership with Silicon Valley Bank through the CommerceInnovated program, a strategic investment from LEAP Global Partners, and expansion of its payment network across North America, Canada, and Mexico. The year ended with a coveted spot on CNBC's Upstart100 list of promising young startups to watch.
About PayStand
PayStand is the only digital B2B payment network that helps companies digitize the entire cash cycle. Through our Payments-as-a-Service model, we offer businesses zero-fee, instantaneous payments. Every day, hundreds of brands of all sizes use PayStand to digitize receivables, automate processing, reduce time-to-cash, lower transaction costs and enable new revenue. PayStand is venture backed and has been consistently recognized as a top innovator in enterprise financial services. For more information about PayStand, visit us at paystand.com.
Tags: Executive Team, People