Paystand Receives The Startup Weekly's 2021 Financial Services & Insurance Companies to Watch Award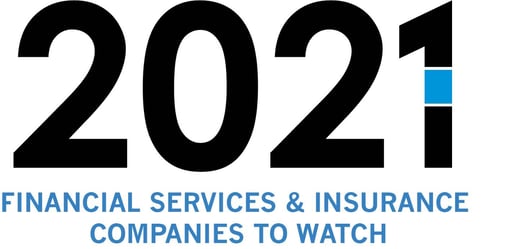 We're excited to announce that, on April 5, 2021, we received Startup Weekly's Financial Services & Insurance Companies to Watch award – an honor reserved for businesses that showcased strong growth and excellence in 2020.
On the heels of being named to the Inc. 5000 List and the Benzinga Global Fintech 250 List in 2020, this award from Startup Weekly further confirms our rapid growth as a company and our position as an innovator in B2B payments. In 2020 alone, we grew by almost 3X, added hundreds of AR customers, and opened a third office located in Utah. In Q1 of this year, we launched two new products that help companies break free from legacy payments infrastructure: Payer Incentives – our industry-first incentive feature that moves businesses off expensive card rails – and Smart Lockbox – our tool that gives businesses an opportunity to move away from paper checks entirely.
Our growth and continued momentum underscores how significantly the business payments landscape has shifted in the past year, accelerating the need for digital transformation in finance. For businesses that saw explosive growth during the pandemic and needed to shed the fee-based payment system to maintain profitability, Paystand has changed the game. Our Payments as a Service model lets businesses digitize their payments processes so that they can swap per-transaction fees for a flat monthly rate or eliminate fees altogether using our bank-to-bank payments network.
On the other hand, for companies that needed to improve their cash flow and automate manual finance processes as a result of economic strain or the reality of remote work, Paystand has been a significant value add. Almost overnight, we've been able to help companies automate manual AR tasks, speed up their time to cash, and make invoicing and reconciliation something that can happen in just a few clicks – even with a remote workforce.
"We're excited to be recognized by Startup Weekly for this award. It further validates the value Paystand brings to businesses and highlights the fact that companies every day are realizing the need for innovative payments platforms. The future of commercial finance is bright," said Jeremy Almond, Paystand CEO.
This year's awards attracted a record number of applications across company stages in the United States. The winners were selected by a panel of judges that consisted of top executives, founders, investors, and industry experts. The companies were evaluated based on growth, strength of the product or service, impact on the industry, and commitment to customer success.
"This year's award recipients represent the very best of entrepreneurial excellence in the United States. The judging panel was thoroughly impressed by the accomplishments of all awardees," said Peter Justin, Managing Editor of The Startup Weekly.

As the fastest growing blockchain-enabled B2B payments platform, Paystand is rebooting commercial finance in a way that is eliminating paper, reducing fees, and leading the way for a truly open industry.